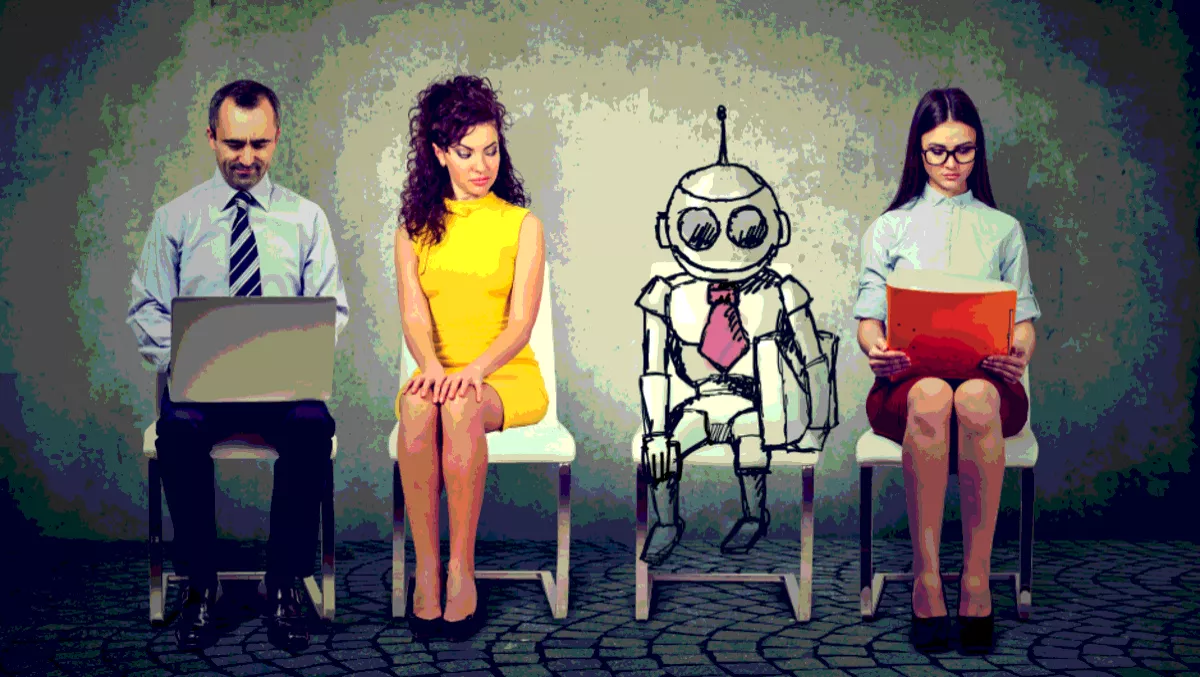 AU one of the world's AI superpowers with second-highest deployment
FYI, this story is more than a year old
New research from Infosys has found artificial intelligence (AI) has made staggering progress among Australian businesses.
A whopping 89 percent of large Australian businesses have now deployed AI technology, representing a leap from just 65 percent last year which Infosys says is driven by C-Suite worries about competitors winning the AI arms race, while ethics, skills and job concerns remain major barriers.
Out of the seven countries surveyed (US, UK, France, Germany, India and China), Australian businesses ranked second only to China in AI deployment, surpassing India from last year's research.
The independent survey of 1,053 senior business leaders of large organisations (including 150 from Australia), found half believe AI deployments in their organisation are greatly outpacing the accuracy and productivity of humans doing the same task – with over two thirds stating their workers are concerned AI will replace them.
"The AI projects Australian businesses are deploying are far from the humanistic robots people see in Sci-fi movies, but rather algorithms that are capable of learning and constantly improving specific processes to automate and solve business challenges," says Infosys senior vice president and head of Australia and New Zealand Andrew Groth.
"The rise in AI deployment in Australia compared to last year is being driven by a greater sense of competition and urgency within the business world – as leaders have started to notice competitors adopting AI technology they are beginning to look at the right AI strategy for their organisation in a bid to remain competitive.
Groth says while AI is still a long-term strategic imperative, the next two years through to the end of 2020 will be critical for laying the foundations for AI strategy, developing early regulatory frameworks and educating workforces. While IT departments may be the first to undergo change, Infosys' research reveals AI is already impacting the entire organisation.
"Organisations will need to adapt leadership policies, employee training, and business models to embrace new technologies and working practices that simultaneously empower their human workforce and allow them to remain competitive in the market," says Groth.
"Deploying AI can significantly benefit a business' bottom line, with an increase in production, actionable insights , improved time efficiencies, business elasticity and a decrease in operating costs just some of the benefits we're seeing from Australian organisations which have already adopted AI technologies.
Some of the key findings from the Australia's C-level executives include:
95 percent reported measurable gains from deploying AI
57 percent of say competitive advantage was a driving force behind their investment in AI technologies, up from just 16 percent last year.
74 percent have plans to build a dedicated team of AI professionals in the near future with 71 percent seeing their future business strategies hinging on AI
63 percent are having a difficult time finding qualified staff to lead integration of AI technologies
AI deployment has been predominantly in machine learning (51 percent), automated reasoning (48 percent), robotics (47 percent), knowledge representation (44 percent) and natural language processing (39 percent)
57 percent believe their leadership is hesitant to invest in AI technologies due to concerns over security or privacy
47 percent believe AI deployments deployments in their organisation are greatly outpacing the accuracy and productivity of humans doing the same task
59 percent are planning training in the functions affected most by AI deployments or are looking to redeploy employees to new functional areas
"As with any new technology, AI will create jobs that don't already exist in the current workforce. For those currently in roles where AI is being deployed to automate mundane and repetitive tasks, this simply frees people to focus on higher value creative work that can only be done with human creativity and imagination," says Groth.
"At Infosys we're seeing first-hand how AI impacts a workforce. We've deployed AI technologies across a number of client projects and offices internally to manage repetitive tasks, and through continuous training and reskilling programs we free up thousands of workers each quarter to focus on more creative and strategic tasks that can only be done with human insight and imagination.
There has been much said about the skills gap in Australia, but Groth reassures the country is on track.
"It's fair to say Australia currently has an AI skills gap, and this could be holding some Australian business leaders back from deploying AI across their organisation. But with retraining, providing more experiential learning and nurturing the next generation, we can keep up with this evolution," Groth concludes.