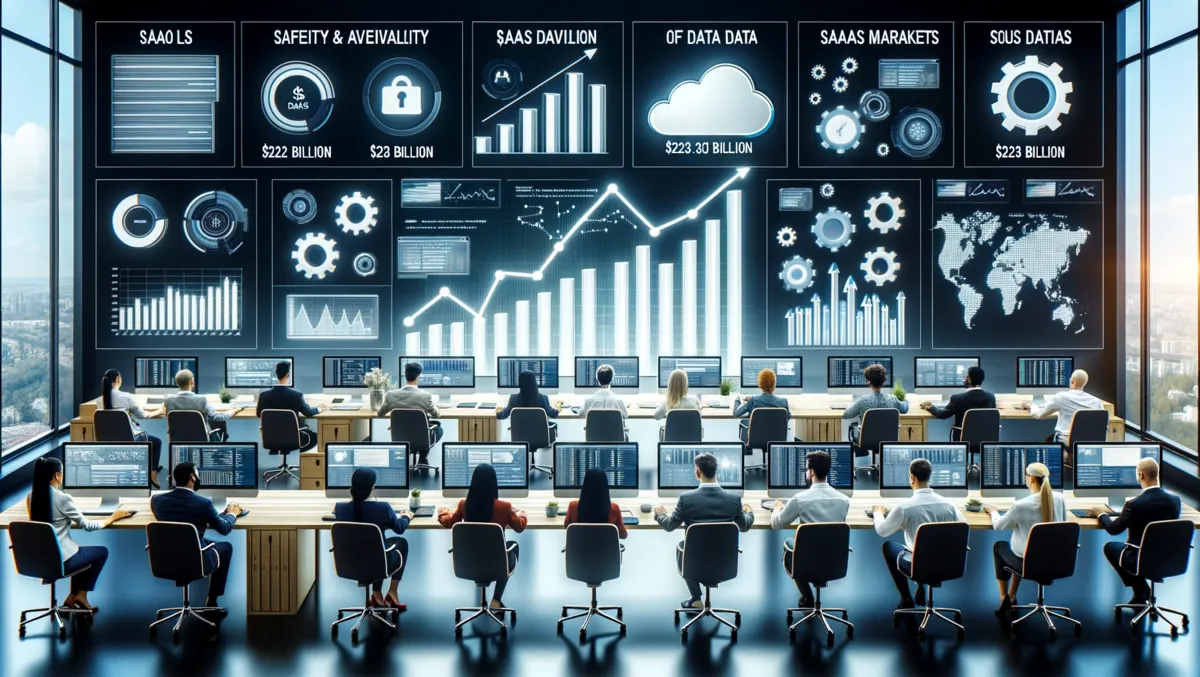 Asigra emphasises significance of SaaS application backup amidst market boom
Asigra, a vendor in ultra-secure backup and recovery, has underlined the importance of Software-as-a-Service (SaaS) application backup in response to the rapid growth witnessed in the SaaS market. The market value is projected to soar to a staggering $232 billion by 2024, highlighting the crucial role that SaaS application backup will occupy in the future.
Eric Simmons, Asigra's CEO, explained, "SaaS applications are more than just tools; they're the backbone of the modern enterprise. As the market continues its upward trajectory, businesses cannot afford to be complacent about the safety and availability of their data in these applications." Institutions need to ensure that their SaaS investments are complemented by robust data security measures, he added.
Various factors have contributed to the surge in the SaaS market's growth. The global shift towards digital operations and remote work during the pandemic has necessitated the widespread adoption of SaaS applications across virtually all industries. These applications allow businesses to optimise their operational costs through a subscription-based model, thereby increasing their appeal. Further, the scalability and flexibility offered by SaaS solutions provide businesses the option to modify their resource allocation in response to their varying needs.
Under the shared responsibility model for SaaS data protection, the SaaS provider is tasked with the security of the infrastructure and the application, while the customer is entrusted with managing their data within the application and ensuring compliance with regulations. Asigra emphasises the shared responsibility model and encourages businesses to invest in robust backup and recovery platforms.
"Most SaaS apps follow the shared responsibility model where the SaaS customer is responsible for the protection of their own data and our mission is to equip businesses with sophisticated, reliable backup solutions, ensuring that their data is protected, compliant, and recoverable -- no matter where it resides," Simmons added.
As part of its mission, Asigra provides enterprise-grade backup and recovery solutions designed to counter threats, including ransomware, accidental data deletions, and system outages. With its extensive experience of over three decades in the sector, Asigra's move to highlight the importance of SaaS application backup mirrors the broader trend of businesses progressively migrating towards cloud services, reinforcing the necessity of data protection within these platforms.