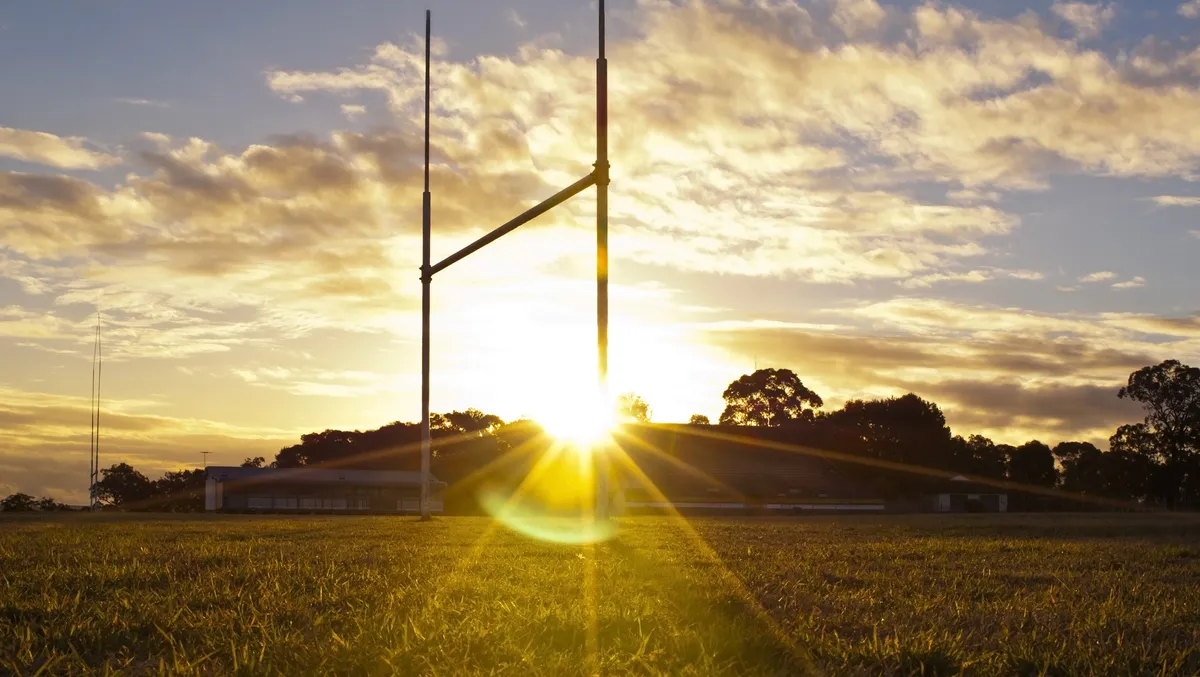 ARM Hub helps revolutionise female athlete injury protection
Fempro Armour's groundbreaking female-specific protective armour has gained support from the robotics and AI company ARM Hub.
The Australian business focused on women's safety in sports has developed a world-first protective armour designed for the female body. ARM Hub will help bring the innovation to market.
The prototype armour uses patented impact absorption technology to spread and reduce the force of hits to vulnerable areas of the female body like the back, rib, chest and shoulders.
Unlike any other product, it incorporates innovative impact-absorbing materials and has been designed based on extensive research into common injuries sustained by female athletes.
Fempro Armour was founded by Stephanie Bofinger, a former athlete passionate about reducing short and long-term injuries and improving safety for women in contact sports.
Stephanie Bofinger, Founder and CEO of Fempro Armour, says: "The risk of injury for female athletes, especially in contact sports, is unacceptably high due to ill-fitting protective gear and under-researched safety standards that do not account for the anatomical differences in the female body."
"Traditional protective gear is often designed with male athletes in mind or sized down from men's products, leading to poor fit and inadequate protection for female athletes."
"Our armour aims to change that by providing protection specifically for the female body. We want to give women the same opportunity as men to participate fully in the sports they love with confidence in their safety."
"One day, I would like to see armour as a standard protection for women, like mouthguards," says Bofinger.
Incorporating Fempro Armour's technology, which uses a network of interconnected air pockets that compress on impact to absorb energy, this system provides more impact absorption than traditional foam padding. The gear is also highly breathable, moisture-wicking and lightweight.
When it's released, the armour will be the only European Certified product on the market for female Rugby Union athletes, meaning the body armour has been tested, approved and surpasses European safety standards.
Fempro Armour's prototype is being tested and evaluated by three Bond University Rugby Union players, including Zoe Hanna. Their input and feedback will help Fempro Armour refine the design to maximise protection and comfort before the public release.
Zoe Hanna, a Rugby Union Player at Bond University Bull Sharks, says: "As a female rugby player, this kind of tailored protection could change the game for women's contact sports."
"Stephanie and her team are creating something that isn't just a 'pink it and shrink it' version of men's gear. It's designed by women, for women, with our specific needs in mind."
This year, Stephanie joined ARM Hub's Female Founders Technology Accelerator program, a program dedicated to supporting female technology entrepreneurs, to help bring Fempro Armour's vision to life.
"As a female founder in the male-dominated sports tech industry, finding funding and resources has been an ongoing challenge," says Stephanie.
"The support from ARM Hub is instrumental in helping us complete our prototype and bring this vital safety technology to market."
Cori Stewart, Hub Founder and CEO of ARM, says there is a vast amount of untapped potential in the tech industry from female entrepreneurs.
"Our goal with the Female Founders Group is to level the playing field and give more women the opportunity to build successful, scalable technology companies through providing funding, mentorship, networking opportunities and other resources to help technology businesses like Fempro Armour achieve scale and success," says Stewart.
Since 2020, ARM Hub has engaged with over 5,500 people in person and online and worked with 68 businesses to improve productivity and deliver better customer services.
Fempro Armour expects to release the world's first commercially available female-specific protective sports gear to Rugby Union and AFL athletes next year, with plans to expand into additional sports.