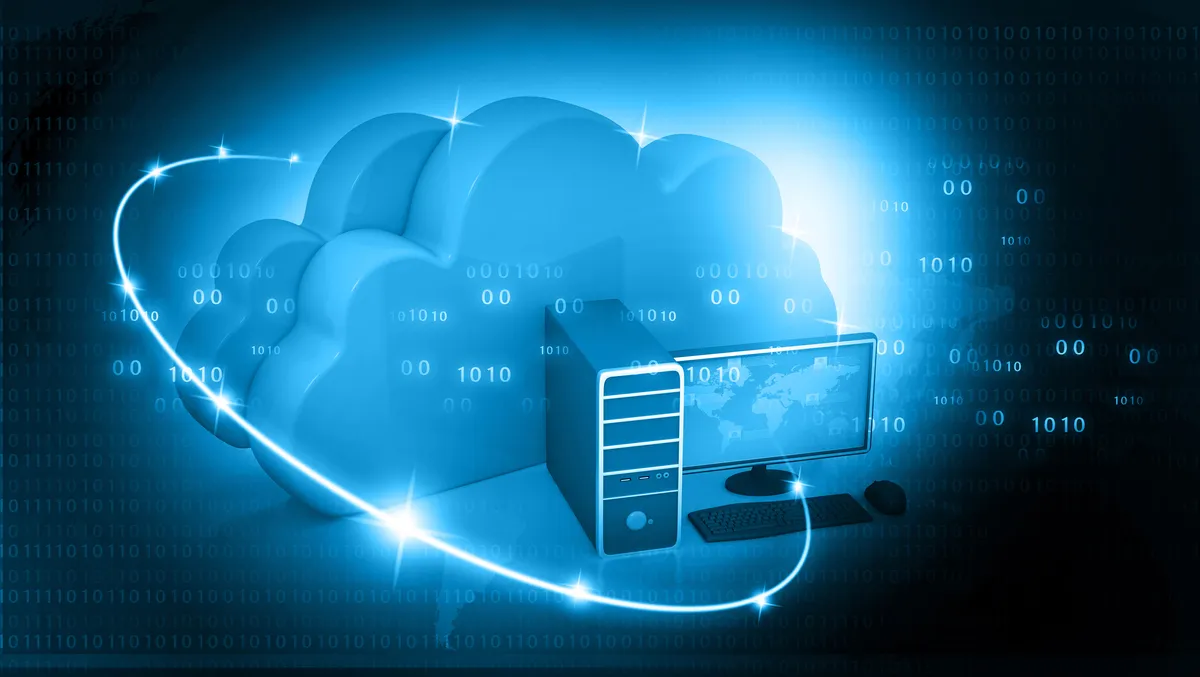 Apptio expands AWS Strategic Collaboration Agreement
FYI, this story is more than a year old
Apptio has expanded its Strategic Collaboration Agreement (SCA) with Amazon Web Services (AWS), the company's preferred cloud service provider for more than two years.
The expansion will see Apption extend its AWS footprint and AWS continue to offer Apptio's products directly to AWS Marketplace customers.
This will facilitate easier access to cloud services for shared customers and give teams more confidence in making the best decisions for their cloud spend and usage.
Citing the findings of a recent Gartner survey, Apptio says 50% of CIOs intend to spend more on cloud platforms in 2023.
Further, according to the 2022 State of FinOps Report, many enterprises use disjointed cloud management processes, relying on ad-hoc methods that lack accountability.
Apptio intends to give its customers more powerful tools that reduce friction and complexity to allow for more confident cloud management decision-making.
"We find value in the expanded partnership between Apptio and AWS, as it allows us to manage our cloud spend and usage with enhanced clarity and certainty," says Ed Macosky, Chief Innovation Officer at Boomi.
"As a category-leading, high growth, global software as a service company with the largest user base among integration platform vendors, we are continually looking for ways to operate more efficiently to better serve our customers."
Apptio started working with AWS because of a shared focus on customer centricity and is now building on that foundation to provide new ways for customers to translate cloud spend to business value.
"We have been extremely grateful for our collaboration with AWS," says Apptio Co-Founder & CFO Kurt Shintaffer.
"We look forward to continuing to provide our joint customers the opportunity to use leading cloud services in their business models."
Ruba Borno, Worldwide Channels and Alliances Vice President at AWS, says this marks a natural progression of its already strong partnership with Apptio.
"As a customer-centric organisation, we're thrilled to make it easier for our customers to use Apptio's cloud financial management tools, allowing them to better understand their cloud footprint and make the best decisions for their businesses."
The expansion of its partnership with AWS comes at the same time as Apptio unveils Cloud Financial Planning, intended to equip cloud leaders with the ability to create accurate, driver-based forecasts.
The leading-edge offering provides these forecasts by accounting for planned future spending, shifts in priorities and other cost drivers. As a result, these cloud spend forecasts are more dependable and defensible.
With the release of Cloud Financial Planning, the technology business management application provider is extending its capabilities to encompass addressing the unique challenges presented by this area of managing a business.
The new offering improves forecasting with business rationale, incorporates priorities across multiple stakeholder groups, and provides the flexibility to accommodate changes as they occur.
Further, instead of only relying on past data to predict future needs, Apptio Cloud Financial Planning captures and analyses team inputs such as detailed cost drivers, new investments and mid-stream changes of plan to provide more accountable forecasts through accurate data and the ability to track spending.
In addition, the offering gives users a collaborative workspace to engage stakeholders throughout the planning phase.