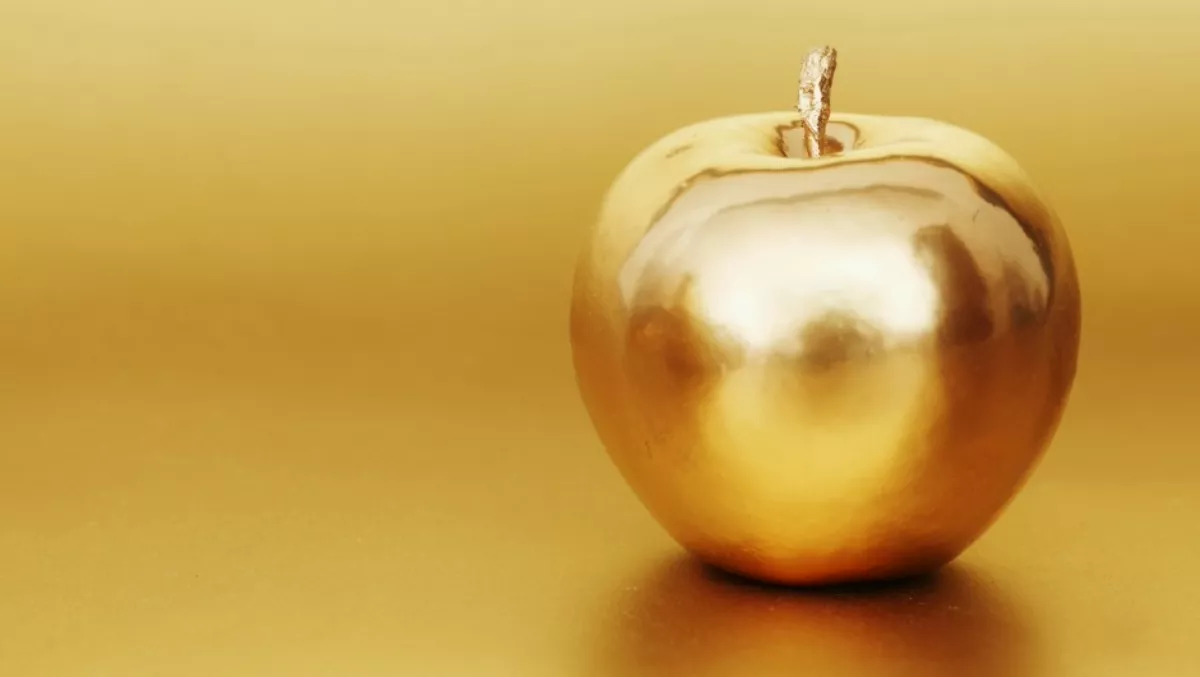 Apple's iPad Pro improvements crucial, experts say
FYI, this story is more than a year old
Apple launched its new flagship tablet iPad Pro on 11 November 2015. The iPad Pro is Apple's largest mobile device to date (with a 12.9" screen) and has considerably improved specifications.
This is a critical development for the future success of Apple's own line of tablets, and it will also improve the viability of the tablet category more generally, as sales within this market space have struggled because of the long lifespan of these devices, as well as an absence of innovation and a subsequent move towards commoditisation by the influx of many low-end options.
iPad Pro's advanced features, along with Apple's premium reputation, may help maintain the relevance of tablets by attracting much-needed attention to the category as a whole, highlighting their distinct character as premium devices that can be used for both entertainment and enterprise.
In this article, we discuss the iPad Pro's improved specifications, the implications that these developments may have for Apple's position in the premium consumer segment, as well as the device's potential to encourage wider adoption amongst enterprise users.
In this article, we also reflect on Apple's decision to include China in the first-wave of the iPad Pro's launch. This decision reaffirms the country's importance to Apple's go-to-market strategy, with China offering Apple much-needed volume and growth potential.
Tablet screen size and improved specifications lead to a better user experience for both entertainment and enterprise usage
The iPad Pro is Apple's largest mobile device and takes its design cues from its flagship predecessor – the 9.7" iPad Air 2, but with considerably improved specifications. We regard this as a positive move, both for Apple and, potentially, for the long-term survival of the product category.
In the last 2 years, most vendors, including Apple, have emphasised the advantages of their small-screen (7–8") tablets in order to make them more accessible to the mass market, but more recently, consumers have shown a growing preference for smartphones with relatively large screen sizes (for example, phablets). This development affected tablet sales in 2014, which led to questions around the product category's relevance and use cases.
The iPad Pro's larger screen and advanced specifications may redefine tablets as devices that can be used for both entertainment and business purposes. However, the iPad Pro will not, by itself, be able to reverse the stagnation of sales that tablets have been experiencing, but it should create a bolder demarcation of the product's boundaries: it is sufficiently distinct from large-screen smartphones, small-screen tablets and many personal computer variants.
There are already signs of demand for similar products, including strong sales of Microsoft's Surface Pro. With comparable positioning, iPad Pro should contribute to the increasing momentum in the adoption of large-screen tablets among high-end consumers and enterprise users.
China's inclusion in the first-wave launch of the iPad Pro reaffirms this market's importance to Apple
Apple included China in its first-wave launches for the iPhone 6S and 6S Plus in September 2015 (although it was not able to do so for the iPhone 6 in 2014), followed by the launch of the iPad Pro in November 2015.
This reaffirms the importance of China to Apple's go-to-market strategy, as the Chinese market has a large population, as well as a consumer base that appreciates the company's products and reputation. This aligns with our view that Apple should continue to focus on developed countries, but should not ignore China, which has contributed to an increasing share of the company's revenue – from around 6% in 2010 to 20% in 2014.
Tablet market revenue worldwide is expected to decline because of intensified competition, demand from lower-income segments, government contracts with volume discounts and a preference for affordable Wi-Fi tablets. Emerging Asia–Pacific is the only region experiencing revenue growth, and China accounted for 62% of the tablet installed base in 2014 (see Figure 1).
Although Android devices accounted for 72% of the 41 million tablets sold in the region in 2014, the demand for Apple devices (including iPads) remains strong in China.
However, iPad Pro's entry into the Chinese market has not been particularly impressive. Its launch date coincided with 'Double Eleven', China's most important eCommerce festival day, but its sales were not particularly strong on the day, and prices for the device were reduced several days after launch. Therefore, given China's potential importance for future growth, Apple needs to closely investigate these early warning signals and address the specific local requirements.
Apple has more to prove in the enterprise domain and needs to encourage ecosystem collaboration
Apple's new tablet should reinforce the company's strong position in the premium consumer segment, which carries synergies with some verticals within the enterprise domain. The growing prevalence of iPhones in enterprise, and the adoption of bring-your-own device (BYOD) policies, should help to transition business users to iOS on larger screens.
However, there are strong competitors in this segment that entered this space earlier than Apple, including Microsoft's Surface series, as well as tablets produced by Dell, Google, Hewlett-Packard (HP) and Lenovo. Apple will need to put considerable effort into encouraging ecosystem collaboration in a relatively new domain, and focus on raising the quality and quantity of enterprise apps that will justify – and drive – the use of the iPad Pro in businesses.
Furthermore, it will need to better support accessories from partners, in addition to its two new accessories: the stylus pen and keyboard.
In order for the iPad Pro to be widely adopted in enterprise, it will need more than simply style and advanced features – its success will depend strongly on the eventual impact it can have on productivity in business and its ability to align with (or alter) the deeply-embedded routines and ICT usage patterns in business organisations.
Article by Sherrie Huang and Kerem Arsal, Analsys Mason research analysts
Related stories
Top stories