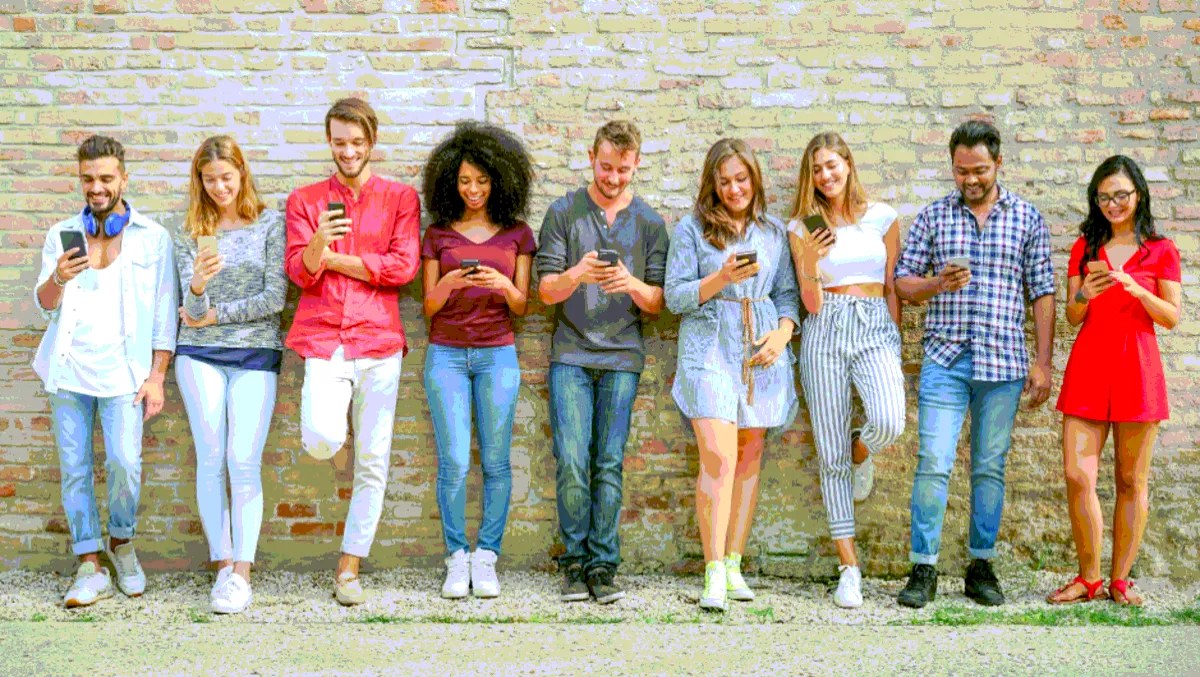 Apple or Android? Smartphone sales surge 11% in AU
FYI, this story is more than a year old
Australia saw a surge in smartphone sales in 2017 that was largely driven by an Android replacement cycle.
The Telsyte Australian Smartphone and Wearable Devices Market Study 2018 found that around 9.2 million smartphones were sold, representing an increase of 11 percent from 2016.
The second half of the year had the most sales with 4.8 million, up 6 percent from the last year. Teslyte says 2017 was a 'replacement year' for Android users and as such 55 percent of all units sold were Android – the top three vendors being Samsung, OPPO, and Huawei.
Following the booming year there is now around 19.3 million smartphone users in Australia, made up of 10.3 million Android users, 8.6 million Apple users, and 400 thousand users on other platforms.
In Apple's corner, a predicted upturn following the release of the iPhone X never eventuated because a significant number of sales weren't recorded in Australia, mostly because of the high price tag and short time in market during the calendar year. The iPhone 8, 8 Plus, and 7 were the most popular iPhone models in the second half of 2017.
Aussies placing more value on internal storage
It's no secret that smartphones are getting more expensive and Teslyte's data puts it in writing – the average cost of a smartphone in Australia has risen by more than 30 percent since 2015.
One of the reasons for this rise is that Australians are seeking smartphones that have more internal storage, which generally cost more. In 2016 internal storage was ranked as the sixth most important feature when choosing a smartphone, and that increased to fourth in 2017.
The fifth most important feature is the smartphone operating system (up from tenth in 2016) with three quarters of both iPhone and Android smartphone users finding this important.
"As the smartphone market has matured, platform loyalty is at an all-time high, creating almost two unique marketplaces," Telsyte managing director Foad Fadaghi says.
However, this higher investment is having an effect on the average replacement cycle for smartphones which is now closer to three years than the previous two years. 44 percent of smartphone users say the main reason for not buying a new device is their current one is still in good nick.
In terms of repeat purchases, Apple holds the crown for the highest repeat purchase of any brand. Among those that use an iPhone and had purchased a replacement smartphone in the second half of 2017, around 85 percent chose to buy another iPhone. The next highest was Samsung with 70 percent.
Mobile payments on the rise
14 percent of Australian smartphone users completed a mobile contactless payment transaction at least once in the 2017, an increase from 8 percent in 2016.
More than half of Apple Watch users in Australia cannot use Apple Pay with their primary bank, and because of this, Telsyte says Apple Pay has the most potential to change Australians' banking decisions as Android Pay is more widely supported by the major banks.
22 percent of iPhone users affirm they are more likely to bank with a provider if it supports Apple Pay, and this figure increases to 32 percent for those who are also using an Apple Watch.