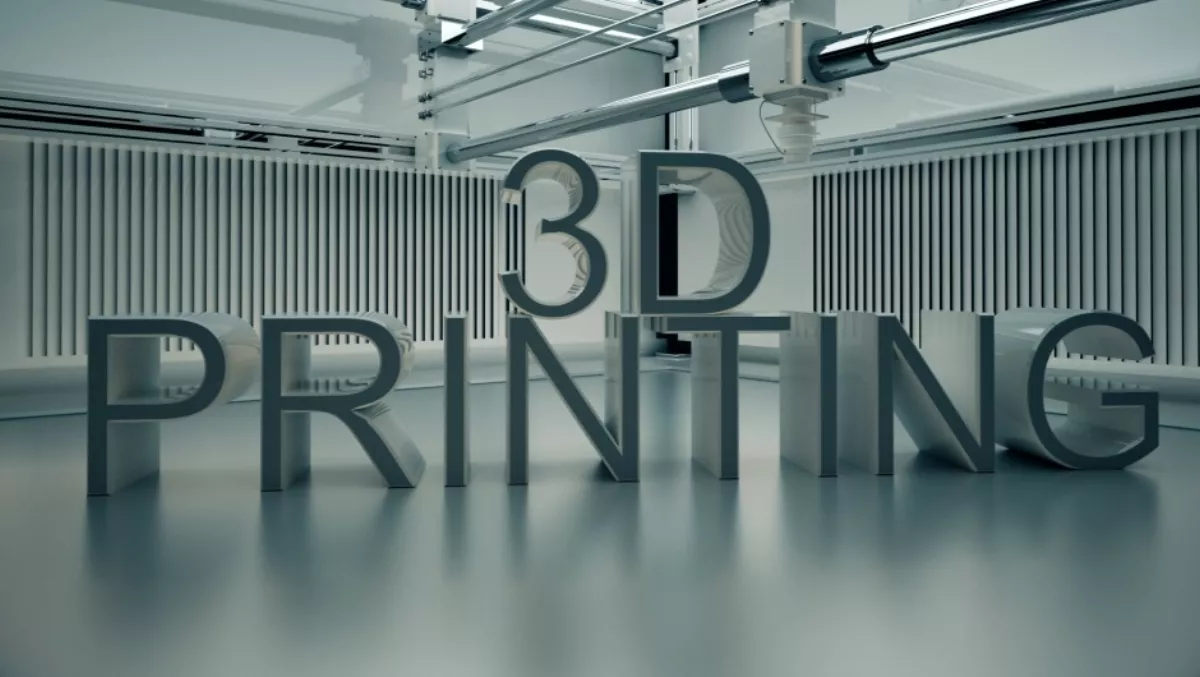 APeJ 3D printing spending to reach $4 billion in 2019
FYI, this story is more than a year old
3D printing is set to hit new heights, with analyst firm IDC forecasting spend in Asia Pacific excluding Japan (APeJ) to grow to more than $4 billion in 2019.
From a technology perspective, IDC's 3D printing research reveals that APeJ holds the majority share of hardware spending in revenue compared to the Americas. However, the usage of these 3D printers is smaller than the US, Canada and Latin America combined.
"Companies in this region have the capital to invest in 3D printers but have yet to fully utilise the printers to the point of continuous use for production, indicating a relatively lower print volume," explains Rachel Selvaranee, market analyst for IDC's Imaging, Printing and Document Solutions research.
According to the forecast, discrete manufacturing is the leading vertical market for 3D printing in APeJ in 2015, accounting for more than 60% of the total market and expected to post a 15% CAGR from 2015 to 2019.
Meanwhile, aerospace and defense leads in terms of IT spending in 2015, accounting for more than 20% of the total Asia Pacific 3D spending.
With a booming aviation industry in Asia Pacific led by China and Singapore, 3D printing spending is expected to hit close to $550 million by 2019 as 3D printing facilities ramp up production capacity, Selvaranee says.
Over the five year forecast, IDC anticipates the tools and components application of 3D printing to climb up to a 23% share of overall AP 3D IT spending pie by 2019.
"The market for this segment is visible in countries such as Australia, where 3D printing service solution now caters to the needs of end-users who have no plans in investing in an in-house 3D printing facility," says Selvaranee.
The application of 3D spending in the dental sector is another key growth market in the region, with CAGR growth forecast of 26% by 2019.
"We are witnessing the growth of commercial 3D printing facilities catered to dental and medical sectors in Asia to cater to the demands of the overseas markets," explains Selvaranee.
She the healthcare market will witness rapid growth in the future stemming from greater application discovery in the healthcare industry.
"Supportive government policies and research funding from countries like Singapore, China, Korea, Taiwan and Australia are the backbone of the exploration 3D printing in Asia," Selvaranee says.
"With this support, 3D printing will fuel growth for innovation in steering the region to increased efficiency and productivity gains.
According to the forecast, China will continue to be the frontrunner in 3D printing in the region arising from the growing support of the Chinese government's "Made in China 2025" initiative, as part of China's 15th 5-Year industrial transformation plan to promote hi-tech manufacturing in key sectors such as aerospace, aviation and automotive industries, as well as educating the next generation of workforce to be equipped with the knowledge of 3D printing technology though the implementation of 3D printers in schools.
"From aerospace manufacturing mainstream to the unprecedented presence in almost all industries, 3D printing is shaping up as smart solution to improve production quality, accuracy and speed," explains Rubai Sabharwal, manager, IDC consumer insights and analysis group.
"Our research suggests the 3D printing technology foot prints are now perceptible in retail and food processing industries," he says.