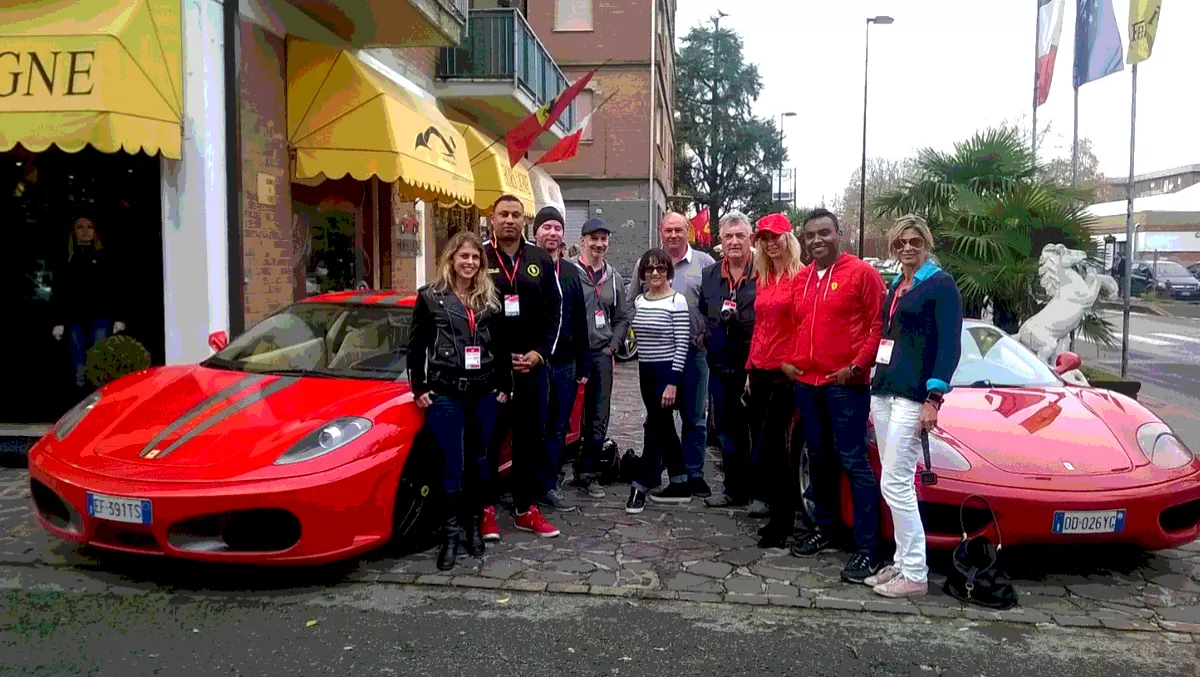 APC by Schneider Electric takes partners on jam-packed trip to Italy
Tue, 6th Dec 2016
FYI, this story is more than a year old
Six lucky members of APC by Schneider Electric's Australia and New Zealand Partner community have just returned from Italy as part of the company's APC Amplify Italy Study Tour.
The participants included Yasser Elgammal from Dicker Data; John Bromley from Natural Power Solutions; Liam Honer from NTT Communications; Brendan Dunne from Powerfirm; Rose-Marie Evans from RTV Group; and Wayne Furneyvall from Servcore.
"The Amplify trip to Italy was an outstanding experience that will be talked about for years to come. It was the perfect way to reward the winning partners for their hard work, dedication and loyalty to the APC by Schneider Electric brand. Dicker Data is looking forward to supporting all of APC by Schneider Electric's partners in their efforts to secure a place on the next Amplify reward experience. Thank you to the APC by Schneider Electric team for an unforgettable trip," says Yasser Elgammal, Dicker Data's general manager of sales, cloud - vendor alliances.
The participants are members of APC Amplify, a partner rewards program especially for the ANZ partner community. Members earn points by participating in eligible APC sales, training programs and other partner activities.
APC by Schneider Electric says that the Amplify program is focused on giving members rewards and extra perks. The prize this time around was an all-expenses paid 'study tour' to Italy.
Muralee Kanagaratnam, APC by Schneider Electric's general manager, channel - alliances, Pacific, congratulates all participants on what he hopes was a successful and valuable learning experience.
"The trip to Italy was jam-packed with fun adventure and activities. The team kicked off with a walking tour and gondola ride of Venice. The winners then received a tour of the Conselve factory, and took part in a workshop session on how to sell more in Australia. They were lucky enough to also visit the Ferrari store shop and F1 simulator, as well as take part in a bus tour of the Ferrari factory and a walking tour of the Ferrari Museum.
"I'd also like to extend my thanks to all those involved in our APC Amplify program who worked hard to make their sales, completed training and attended our monthly webinars. We've loved every minute of working together, and are excited for what next year brings," he concludes.