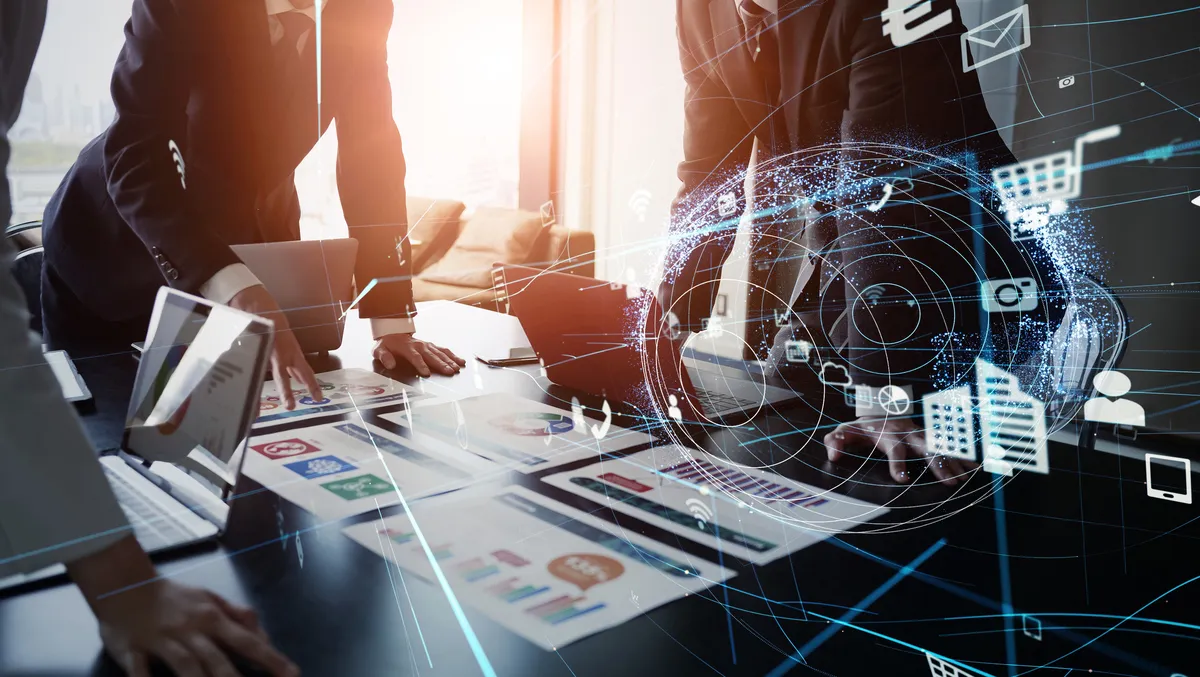 APC by Schneider Electric names Leader as new distributor
Schneider Electric, a provider of digital transformation solutions for energy management and automation, has partnered with Leader Computers (Leader) in a new distribution agreement designed to benefit small and medium-scale enterprises.
Beginning as a reseller in 2015 and then a sub-distributor in 2020, this is the latest agreement in a long-standing partnership between Leader and Schneider Electric. It will tap into Leader's partner base of 12,000+ IT resellers across Australia, providing end users with greater accessibility to APC solutions.
In February 2007, APC was acquired by Schneider Electric. This led to the establishment of the Critical Power and Cooling Services (CPCS) Business Unit, which now includes the APC and MGE UPS Systems brands.
APC's latest innovative solution is the low profile wall mountable Micro Data Centre. The 6U Wall Mount is a clever way to deploy server and networking equipment at the Edge. The unique low-profile design enables large-depth devices to be wall mounted in a compact and less intrusive form than traditional wall-mount cabinets. In addition, the solution includes UPS, security, and remote management.
"Small businesses are the engine room of the Australian economy. Yet they often have limited access to the skills and processes required to deploy the complex technologies we see in the market today, putting them at an unfair disadvantage," says Astrid Groves, General Manager of sales for IT and edge computing.
As part of the new agreement, Leader will have access to various APC IT solutions to support any type of edge or data centre application, including UPS, power distribution, data racking, and micro data centres. The partnership will also provide access to Schneider Electric's Ecostruxure IT software, enabling proactive management of customers' critical power and cooling infrastructure.
"Through this distribution arrangement, we want to ensure all partners have equal access to the depth and breadth of APC offerings by Schneider Electric. We know from our experience of working with Leader that they are aligned on our 'customer first' values. By providing partners with access to training, technical support, and marketing capabilities, they will support our objective of adding real value to our market across Australia," adds Groves.
Digital transformation and the need for businesses to automate is driving more applications to the local edge. Schneider Electric and Leader share a vision to grow infrastructure and development, particularly for SMEs and regional areas in Australia, to support this digital revolution.
"APC is the world's most respected and trusted power protection and data racking solution vendor. This partnership is an exciting opportunity for resellers to offer the best solutions to their end users for server, storage and data-centre deployments. With significant growth of our networking category, as well as the acceleration of hybrid cloud, this is an exciting time for the partnership of our organisations," says Theo Kristoris, Managing Director of Leader.
"Our purpose is to help our resellers grow, and we are very excited to help them do so with APC. Leader has a history of building market share and close relationships with our vendors & resellers. We look forward to doing the same with APC," continues Kristoris.