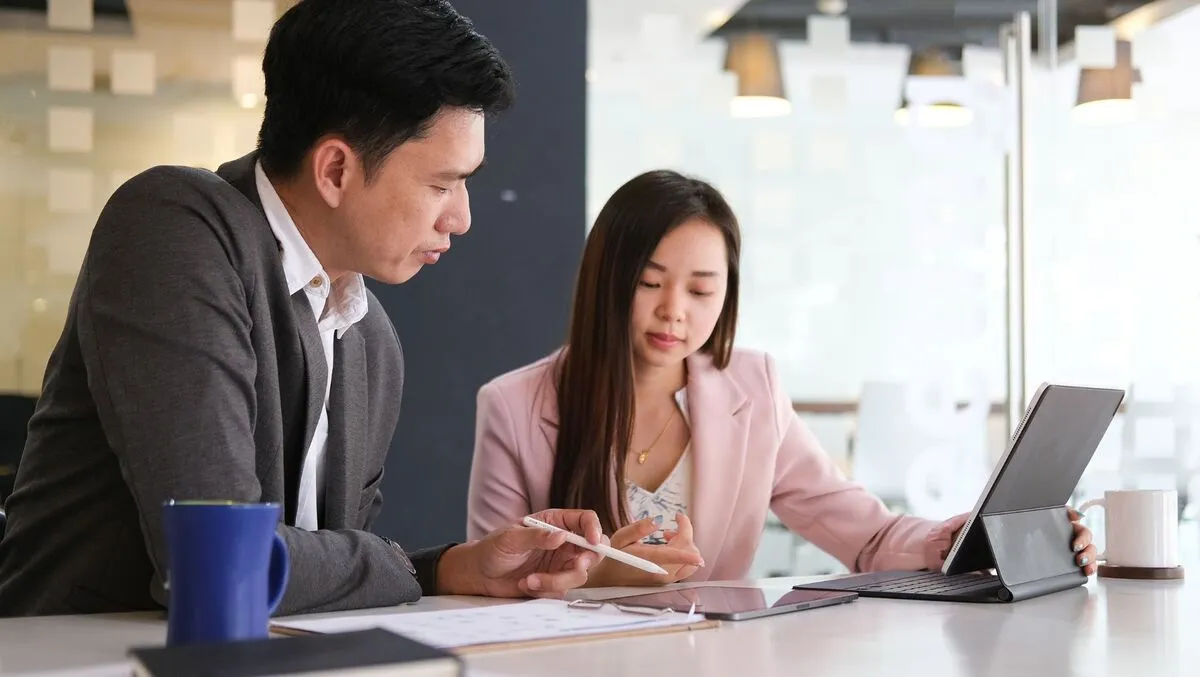 An accountant's guide to speaking with clients who've outgrown their books
FYI, this story is more than a year old
ERP software is an essential tool for modern enterprises today, and the accounting sector, in particular, is seeing significant demand for Enterprise Resource Planning (ERP) as businesses start to outgrow their books.
Juggling multiple priorities is often a mark of a thriving business—providing ongoing value to existing customers is important, but equally important is having the agility to make the most of emerging opportunities as they arise.
When businesses outgrow the systems that were once appropriate to their former size and complexity, serious problems can arise. Typically, when companies outgrow their accounting software not only does it slow down growth it also leads to a significant loss of traction for an enterprise and its customers.
The industry leaders at Wiise have not only created a ground-breaking ERP system to remove these growth hurdles and help Australian businesses thrive, but have also created the Wiise Referral Program to recognise and reward those who are playing a crucial role in helping these businesses unlock their true potential.
So, when is the right time to start looking at or suggesting an ERP solution? Wiise has provided a few key insights into what to look for, as well as the benefits of Wiise technology.
Their system slows down when transaction volumes increase: An accounting solution can slow down when transaction volumes increase, leading to a lack of productivity and avoidable bottlenecks. Wiise ERP allows for better capacity and workflow options that can help achieve greater productivity.
Limited number tracked inventory items and fixed assets: Limits on the number of tracked inventory items and fixed assets that in turn limit overall business scope is often a source of frustration for growing businesses using accounting software. Wiise ERP is designed to help a business grow with unlimited transactions.
It takes days to produce reports and requires discussions with multiple stakeholders: When the complexity of reporting using multiple systems takes far too much time, errors can appear, and stakeholders lose faith in the data. Wiise takes the hassle out of this reporting by streamlining data consolidation for immediate and actionable insights.
Teams have to manually reconcile data from multiple sources: A significant and common reason businesses looking to change their systems is the growing pains caused by manual reconciliation of data from multiple sources. Wiise ERP automated technology collates data and streamlines it for better results.
Month-end closes rarely happen by the end of the month: When month-end close processes no longer take place within reasonable time frames, it's a sure sign that a business is struggling with productivity. Implementing Wiise ERP solution can go a long way in preventing this.
Department heads can't see business insights in real-time: Department heads will not be able to see business insights in real time. Real-time reporting and business insights are key features in Wiise that help a business operate more efficiently at all levels.
Wiise also says it puts a lot of effort and focus on providing a great evaluation and delivery experience for businesses and customers. They have a methodology centred on understanding the growth ambitions of customers and helping them see how Wiise enables them to get there faster.
As part of their commitment, they have partnered with 34 IT solutions leaders across Australia with established ERP practices to deliver successful projects that unlock long-term customer value.
When you refer your clients to Wiise, you can trust that you've referred them to an ERP vendor of choice and that they'll be looked after by an extraordinary team.
The Wiise referral program highlights the company's ongoing commitment to the well-being and growth of customers and partners.
If you know of organisations that need to make this change, Wiise says it is there to help every step of the way.
And you can also reap the rewards. If the Wiise team accepts your referral as a sales qualified lead, you can gain AUD$500 as an appreciation for your referral.
All you need to do is fill out a short referral form, and Wiise will do the rest staying in touch along the process. But it doesn't end there: if Wiise proves to be a good fit for your referred business and they sign up as a Wiise customer, you'll receive a 5% payout on the first year of their Annual Contract Value*.
You've got to be in it to win it, so make sure you sign up for the Wiise referral program here.
You can also find out more about Wiise and its ground-breaking ERP technology here, and if you'd like to speak to a member of the Wiise team, don't hesitate to get in touch.
*Terms and conditions apply.