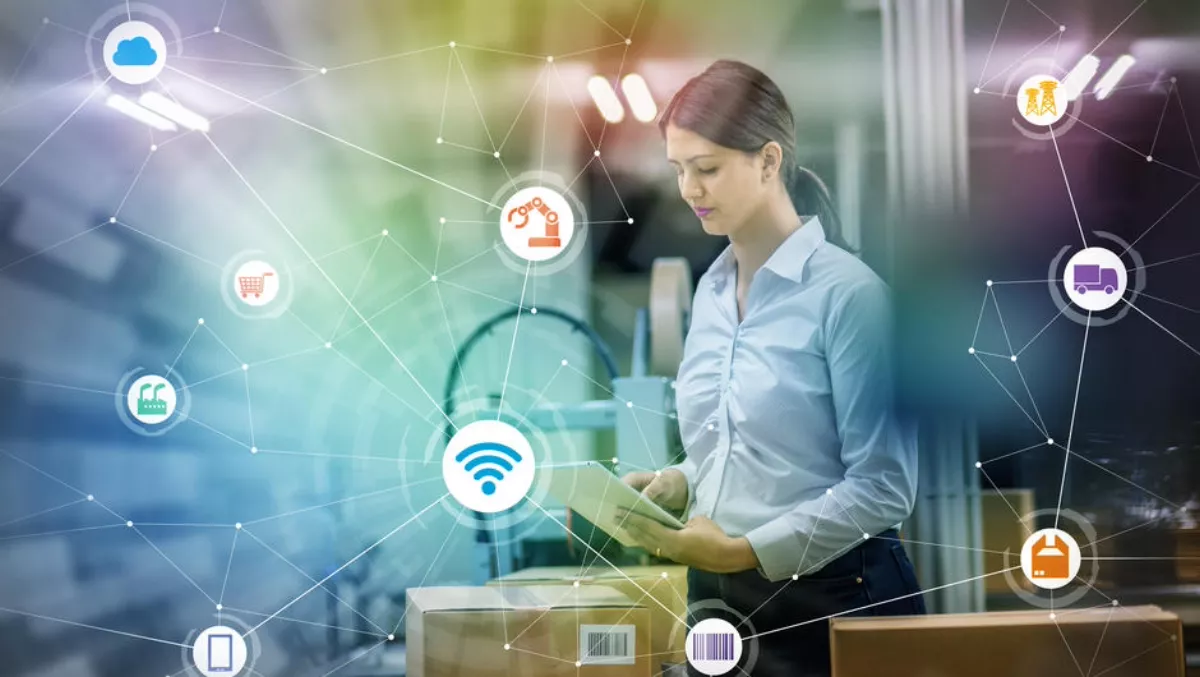 Amazonification of brick and mortar retailers: Why Aussie organisations must mobilise
Tue, 6th Feb 2018
FYI, this story is more than a year old
The threat Amazon represents to Australian retailers was not immediately realised. Initial reports called the reception to Amazon "lukewarm", "limp" and "weirdly underwhelming". Though the site launched before Christmas, it has been reported that shipping times meant that it couldn't deliver many items in time to get gifts under the trees. Amazon hasn't yet commented on its Christmas and Boxing Day sales, but it seems they need to continue to work on the pricing, range and delivery timings.
Given Amazon's track record, however, it's likely only a matter of time for them to get things sorted. Regardless, Australian retailers have an opportunity or a harsh realisation to contend with because it is sink-or-swim in today's new retail world. Mobility is already mission critical, and if you're not addressing that with a focus on integration, you are simply going to be missing the mark. Prepare to disrupt or be disrupted in today's competitive business landscape.
We know that in response to the increasingly competitive environment, many retailers in Australia are examining their approach to eCommerce, looking at their online presence and customer loyalty programs, and sharpening up how they use their customer databases. With the opening this week of the first Amazon Go shop, it's obvious that Amazon is bringing its disruptive forces offline, to the bricks and mortar realm and retailers have to respond with improvements in their delivery and logistic operations and more.
Mobility and the Internet of Things (IoT) have significant roles to play to strengthen and manage business operations, support customer service, improve productivity and much more. Consider today how you will manage all of your mobile, rugged, hand-held, remote, connected, and wearable devices with an integrated mobility solution to ensure delivery of amazing customer experiences in retail. Such a platform will enable you to inform, secure, track, automate and enable your business-critical operations all under one single pane of glass.
To expand your mobility program, look to the core of your business
Imagine improved logistics and integrated supply chain management feeding data into proactive risk management, quality assurance and services, improving productivity, customer retention and loyalty. What might this look like in practice?
Let's consider the case of a European retailer that sells and delivers perishable goods including fish. They were already tracking delivery vehicles and using GPS and other data – such as from delivery drivers' hand-held devices – to manage their fleet effectively. When they looked at how mobility and IoT could further enhance operations from a business-critical perspective, they asked themselves: what is a critical component at the heart of our business that requires further support? The answer: risk management related to perishable goods.
Every day they deliver items that require certain temperatures to be maintained in the delivery vehicles and they must be delivered within a certain timeframe. Otherwise, they risk unhappy customers, and maybe even unwell ones! They added sensors to monitor the temperature in the refrigerated vehicles and enabled digital tracking of goods for delivery based on things like expiration dates and delivery requirements. Because the management of all their mobile and IoT devices is integrated into one platform, they can cross reference that with GPS and other information and advise the driver on best routes plus keep the customer updated as to delivery status in real time.
Critically, the same dashboard will warn head office if and when a drop in temperature of the truck's refrigeration unit triggers an automated alert. They can run a health check on the refrigeration unit remotely, push out an update or a fix, contact the driver and the customer and manage the situation through the one dashboard, with all the necessary real-time information at hand.
IoT: Prediction, potential and reality
In 2016, Telsyte reported that mobile device management was in use by half of Australian organisations. The research showed this usage was still relatively basic and focused on mobile device management (MDM) with most organisations still in the very early days when it came to the re-engineering of business process to take full advantage of the possibilities and benefits of mobility management, enterprise applications and the like.
At the time, Telsyte research showed that less than 20% of Australian organisations could be called mature in terms of their enterprise mobility strategies and the realisation of innovation and productivity benefits. This was before we were all talking about IoT quite so much as we are now.
IoT is already impacting most aspects of our lives, but the biggest impact will be in the enterprise. Gartner advised that industry-specific applications would first drive IoT adoption in the business community, and estimated that 1.6 billion units would be in use by the end of 2017. However, cross-industry devices, such as those targeted at smart buildings (including LED lighting, HVAC and physical security systems) are expected to take the lead from 2018.
Higher volume, low-cost devices will make that possible. Gartner predicts cross-industry devices will reach 4.4 billion units by 2020, while vertical-specific devices will total 3.2 billion units. Within our own market, Gartner expects us to hit 39 million units across Australia and New Zealand in 2017 and closer to 100 million by 2020.
In the past year, we have observed some of the largest and most reputable organisations in Australia make significant investment in connected devices, yet their management of these devices seems to be stuck in traditional processes. Perhaps because they are still testing the waters with IoT investments, they are keeping the implementation and management of those devices separated from their other programs and infrastructure. While this may make sense on the surface, it results in severe limitations in terms of realising the true potential of these connected devices.
They are sending individual technicians out to service these very expensive, connected devices whenever a user has an issue with the unit and submits a help request. They are not collecting and integrating data from these devices. They are not even enabling remote software updates and bug fixes. It does make sense to take IoT projects slowly and carefully, trying not to bite off more than you can chew, so you can ensure that you are adding value to the business.
However, rather than isolating these projects, integration is part of the path to adoption and extracting the true value. This means redesigning your processes with a mobility focus, automating steps, leveraging that connectivity and more, to realise the ROI from these investments.
Integration is the key
What will it take for leaders, boards, CEOs and management to consider mobility and IoT management as critical to business-critical operations?
They need to understand the impact that integrated mobility and IoT management can have on preventing liabilities and lawsuits (e.g. due to illness brought on by fish delivered and consumed past the expiration date as in the example above), on leveraging data to inform operations, on closing the security gaps as endpoints multiply, on creating opportunities for improved customer service, on whatever it is that is critical to their own organisations and, ultimately, on the bottom line.