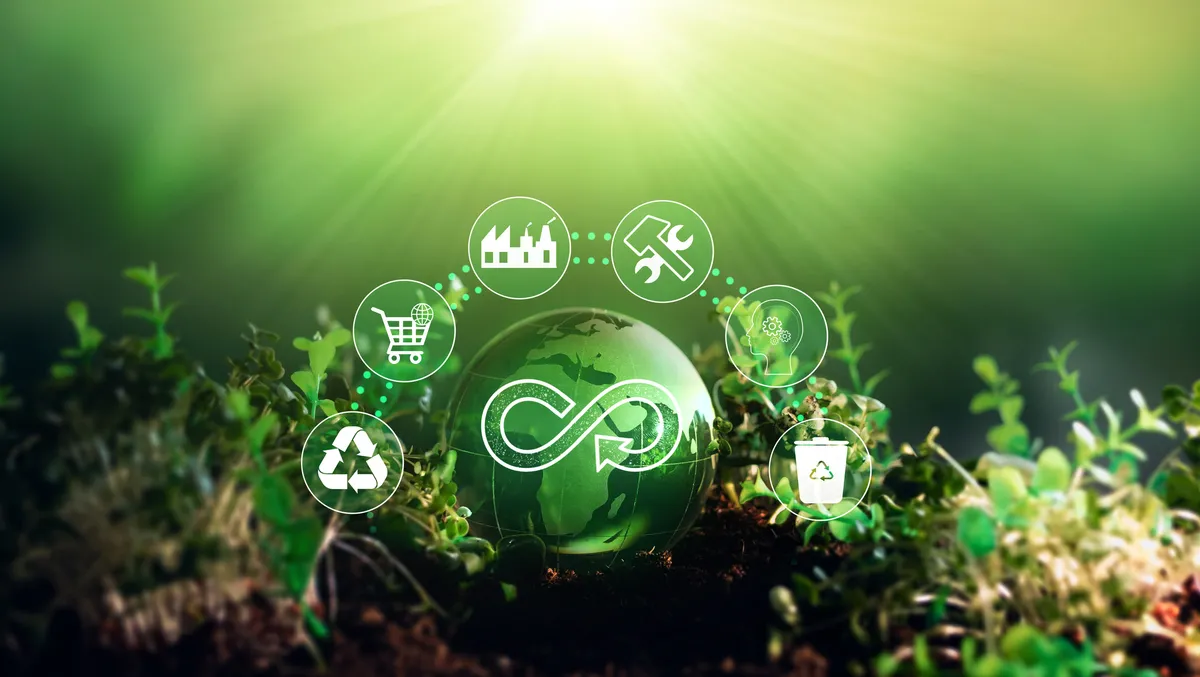 Alcatel-Lucent Enterprise brings together ANZ partners at Connex23
Alcatel-Lucent Enterprise (ALE), a provider of communications, networking and cloud solutions tailored to customers' industries, acknowledged its top-performing partners at its local Connex 2023 partner event. Building on the successes of past ALE Connex flagship events, this year, Connex23 brought together more than 50 partner organisations from the ANZ region.
Themed Technology for Good, Connex23, touched on how ALE is leveraging its expertise, solutions, and partnerships to enable partners to drive sustainable business for their customers and create meaningful societal impact.
The conference also discussed how businesses could adopt digital-age communications via different subscription-based offerings that will provide secure business communications to end customers, and how ALE's digital-age network offering provides an agile and scalable network infrastructure. The local ALE Team also shared customer success stories representing different verticals and partners.
Nokia, an important alliance partner, shared how they have accelerated transformation and leveraged new industry opportunities through their vertical partnerships with ALE.
ALE also recognised outstanding partners at Connex23 via their Partner Awards, recognising partners that have excelled in performance, innovation, and growth across key verticals. The awards come on the heels of ALE's 360 Partner Experience (360PX) global partner programme, which launched in April, offering a new "à la carte" accreditation framework that supports partners as they move towards XaaS and subscription-based solutions.
"2022 was a fantastic year for the ALE ANZ Region. Overall, we achieved clear double-digit growth, both in orders and sales. Our Cloud business was the star, with our Rainbow Communication and Collaboration platform showing accelerated year-on-year growth. Our Cloud telephony solutions showed a similar growth trend. Our mission-critical communications and messaging solutions achieved significant growth too, confirming the continued interest and need for highly robust and secure CPE communication solutions; especially in the healthcare, government, energy and utilities and hospitality sectors," says Maud Holvast, ALE's country business leader for ANZ.
"Thanks to the excellent management of our supply chain, we also achieved solid year-on-year growth for our LAN and WLAN business, with our next gen Wi-Fi solution (Stellar) starting to take off. We could not have achieved these amazing results without the support of our partners, and we'd like to congratulate Nexon, DXC Technology and VOIP on their growth Awards."
"The close collaboration and teamwork with our robust and experienced partner network enable the creation of sustainable and future-proof solutions vital for success of our customers." adds Ilya Gutlin, ALE's senior vice president for APAC. "This event is an opportunity for us to acknowledge and recognise our business partners for their exceptional performance and dedication to customer success, especially as we work together to address focused industry needs."
"Congratulations to the following ALE ANZ partners who have demonstrated excellence in the implementation of Alcatel-Lucent Enterprise solutions and, through their expertise, helped customers overcome today's business challenges".
The winner of the Rainbow Growth Award 2022 was DXC Technology.
"DXC Technology, a long-standing premium partner with ALE, has excellent capability across the full ALE solutions range, including mission-critical telephony, UC & Collaboration, Cloud and Networks. Thanks to the strong partnership between DXC Technology and ALE, especially for Healthcare, Government, Hospitality and Education, DXC has consistently shown great results throughout the years. 2022 showed that it was the cloud projects, across multiple customers and industries, that generated the strongest growth year on year, leading to a strong outcome for 2022 overall," says ALE in its award citation.
The winner of the Network Growth Award 2022 was VoIP.
"VoIP, a long-standing premium partner of ALE, has been recognised with the Network Growth Award. VoIP is a renowned integrator that boasts strong ALE capabilities across the board. Consistently, VoIP invests in their skill set and adopts new ALE solutions and partnerships as we bring them to market. Always on the forefront with ALE and understanding that the ALE network portfolio, combined with strong delivery lead times, posed a clear opportunity in the market, VOIP were quick to win new logo projects across multiple verticals and different networking product sets, including our Nokia portfolio. This move has effectively opened up more market opportunities and expanded our joint footprints, ultimately leading to VoIP being the deserving winner of the Network Growth Award," says ALE.
Finally, the Vertical Growth Award 2022 (for the APAC Region) went to Nexon Asia Pacific, which "has been recognised for their success in the healthcare sector and placing ALE solutions into mission-critical environments like hospitals, police stations and fire stations" according to ALE.