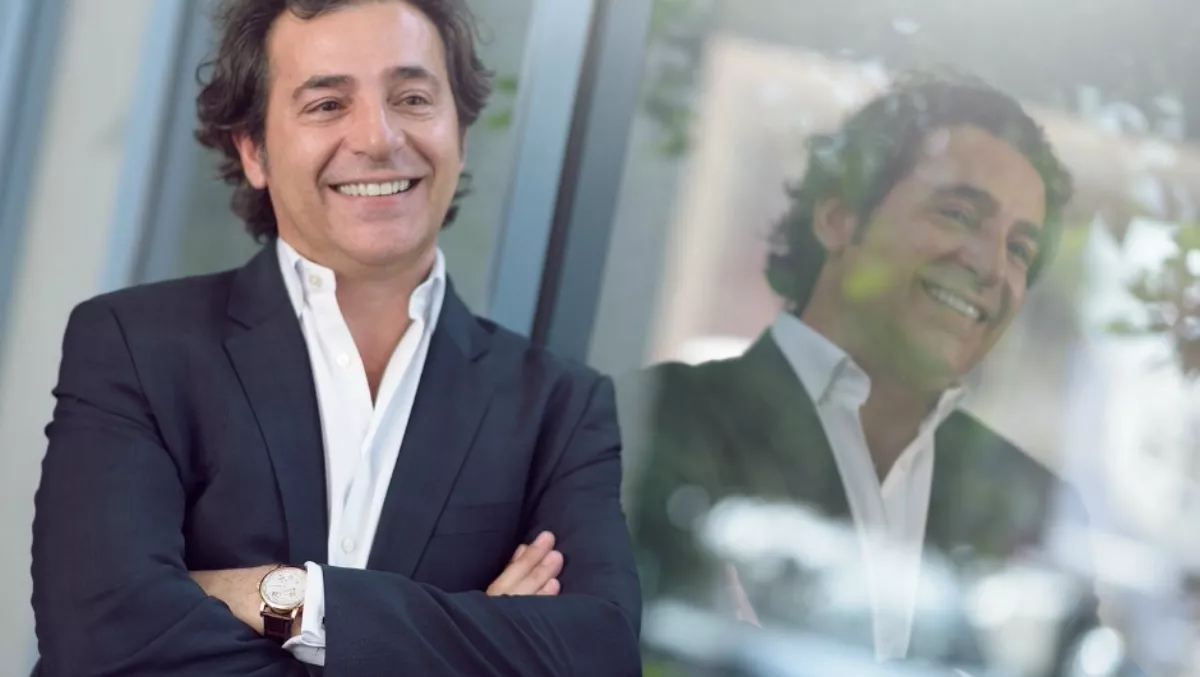 Aggressive vendor expansion, new offerings for Distribution Central
FYI, this story is more than a year old
An 'aggressive' vendor expansion is planned for Distribution Central, as the company capitalises on its recent acquisition by Arrow Electronics and looks to serve up new high value offerings for local resellers.
Nick Verykios, Distribution Central chief executive, says the March acquisition provides Distribution Central with scale – and access to Arrow's substantial global portfolio of vendors.
"There are technologies that we have looked at in the past that on our own it wouldn't have made a lot of sense to bring them in, because we couldn't scale them fast enough because of the resources required to support Australia and New Zealand," Verykios says.
"But with scale globally we can leverage off what is already happening and create efficient market entries, which is particularly important in the advanced and emerging technology space.
Arrow has 'hundreds and hundreds' of vendors on its books globally, but Verykios says as yet, it is unknown how many may be picked up by the combined Arrow/Distribution Central business across Australia and New Zealand.
"We have to go through a qualification process. It's about figuring out which ones are applicable, which ones make sense, and which vendors are happy for us to launch.
"There's no point launching a vendor just because you've got one, it still needs to fit in our model, we still need to be able to convince ourselves that we can support it through an advanced and emerging technology introduction. That's still very important.
The new additions will be made post integration – a process Verykios says he ambitiously plans to have completed by the end of the year – with a focus on advanced and emerging technologies – Distribution Central's key area of focus.
"We're aggressively looking at a vendor expansion program to have more vendors, or solutions, to be consumed off our cloud platform," he says. That cloud platform will be made available to Arrow Australia resellers next quarter, and will be rolled out in New Zealand early next year.
Beyond new vendors, Verykios says the acquisition provides 'tremendous opportunities' to leverage off Arrow's international operations to introduce new initiatives.
"If you combine what Distribution Central and Arrow do locally and what Arrow globally bring to it, you effectively get global support and global services particularly in the area of financial services, which were not available to us before, but completely delivered in that way that we go about going to market which is advanced and emerging technology growth.
"That's where the market demand is, where the money for resellers is and where the ability to sell services on top of it is.
"We have an opportunity to afford resellers more opportunities to sell products and services in a traditional pathway or a managed services pathway or a cloud pathway.
For Arrow's Australian and New Zealand reseller bases, the deal also signals access to Distribution Central's offerings post acquisition, including its Leep – Land, Expand, Extend, Protect – model designed to help resellers maintain relevance with existing customers, including providing unsolicited proposals, while also developing new ones.
"From July 01, we will be really integrating that into their workflows until we actually become one," Verykios says.
"It is one of the early assets we will be sharing.
He says the business is starting to allocate resources now to allow Arrow Australia and New Zealand to start to exploit the service.
Nearly one hundred days on from the acquisition, which created a $500 million ANZ value added distributor with around 155 staff across the two countries, Verykios says both compnaies have 'grown beyond our targets' with Distribution Central growing market share for its key vendors since the acquistion, as well as growing its customer base and headcount.