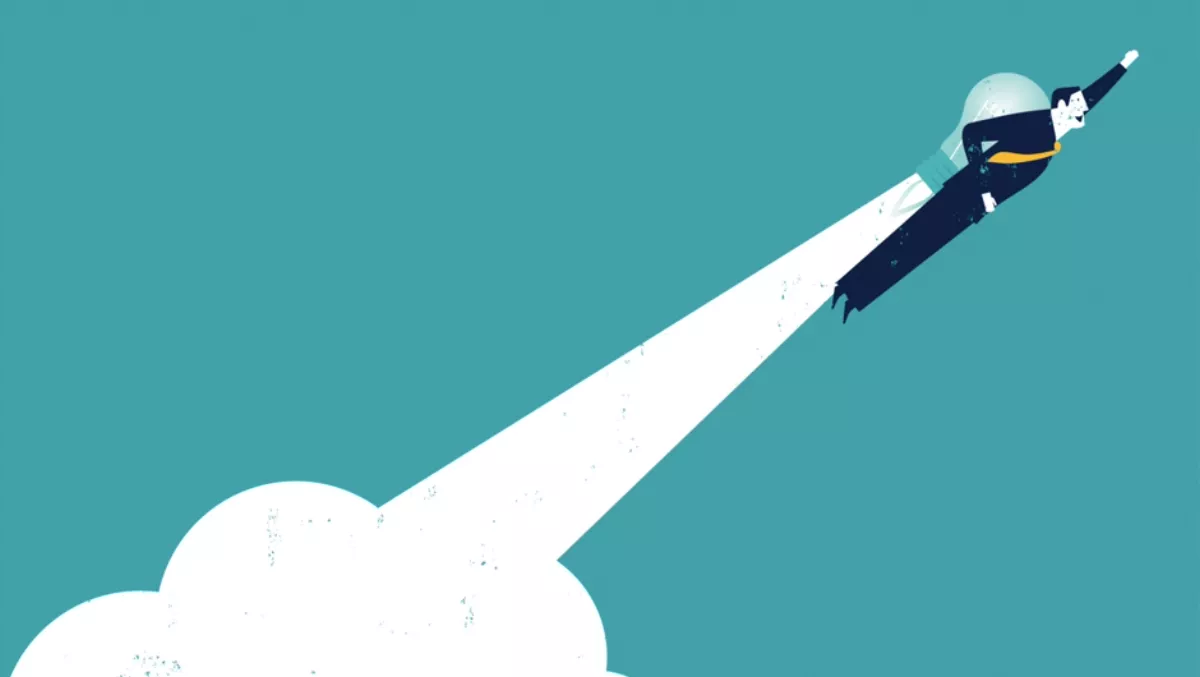 Accelerate your business with this rapidly growing solution
Fri, 15th Jul 2016
FYI, this story is more than a year old
By Ashton Young, Editor
In the last year Fortinet racked up 28.3% year-on-year growth in revenues, according to IDC's Worldwide Quarterly Security Appliance Tracker. And the market in general for security appliances grew some 18.5% with revenues topping US$4.85 billion worldwide. Further, Asia Pacific, which accounts for 23% of total worldwide revenues, showed the strongest growth for 2015 with a 16.5% revenue growth.
With numbers like these, not selling Fortinet solutions into your client base could be the biggest mistake of your business career.
"Fortinet's solution set represents a win/win/win for all concerned," says Jonathan Odria, Sales Director at Exclusive Networks, Australia's most experienced distributor for Fortinet, a global leader in the provision of cyber-security solutions. "First and foremost, your clients will have safe, secure and fast networks. They will have access to the very best in secure WiFi, advanced threat protection, internal segmentation and real-time updates. Your company will benefit from increased revenues, happier clients and a competitive edge. And Australia will benefit from a sustainable business model, reduced risk and a transition to a knowledge-based economy. What's not to like?
Accelerate your business The key driver behind Fortinet's impressive growth is its 100% focus on the channel. "Fortinet lives and breathes by our nationwide network of authorised Partners," continues Odria. "Basically everything we do is dedicated to accelerating your business. We'll help you accelerate your profitability with a full array of incentives, promotions, deal registrations and co-op funding. We'll help you accelerate your professional growth with comprehensive training, advanced marketing tools, pre- and post-sales support and more. And, as an authorised Fortinet Partner, we'll accelerate your security leadership with a constant stream of solutions that go beyond traditional security to protect your customers everywhere they need to be protected — inside the border and out. As cyber crime evolves, only Fortinet can provide the greatest levels of security and peace of mind for customers in an unpredictable, dynamically changing world.
Fortinet's edge: Security, performance and low TCO Fortinet's innovative, integrated solutions protect against blended threats better than individual point products. Real-time security updates from the FortiGuard Labs are automatically pushed out to customers as soon as they become available, providing much faster and better protection than the competition. And they are easy to manage: Fortinet's intuitive dashboards and exceptional analytical tools simplify security provisioning, operation and maintenance.
Fortinet is fast. Fortinet's patented ASIC-accelerated multi-threat security systems ensure complete content protection in real time without performance degradation and are non-disruptive to operational networks or applications. And Fortinet, in addition to its market-leading functionality, has one of the lowest TCOs on the market. Fortinet's streamlined installation and deployment procedures mean that Fortinet's solutions are easy and cost effective to install, operate and maintain. Plus there are no complex licensing rules and no seat licenses…Fortinet's unified, system-based licensing provides the most cost effective and efficient way to purchase, deploy and maintain network security.
Your situation – our solution "If you want to be part of a fast-growing and profitable network of leading-edge Fortinet Partners," says Odria, "we want to talk to you. It doesn't matter how big or how many clients you have…we can accommodate resellers of all sizes and shapes. Let us know what you want to achieve for your business and we'll prepare a roadmap that spells out your opportunities, your responsibilities and the way forward.
"Fortinet is a fast-growing company," concludes Odria, "yet our market share has plenty of room for improvement. Your clients need our solutions. If you don't offer them, they'll look elsewhere. So accelerate your business with Fortinet.
For further information, please contact Exclusive Networks: E: fortinet@exclusivenetworks.com.au P: 1300 137 993 W: www.40net.com.au