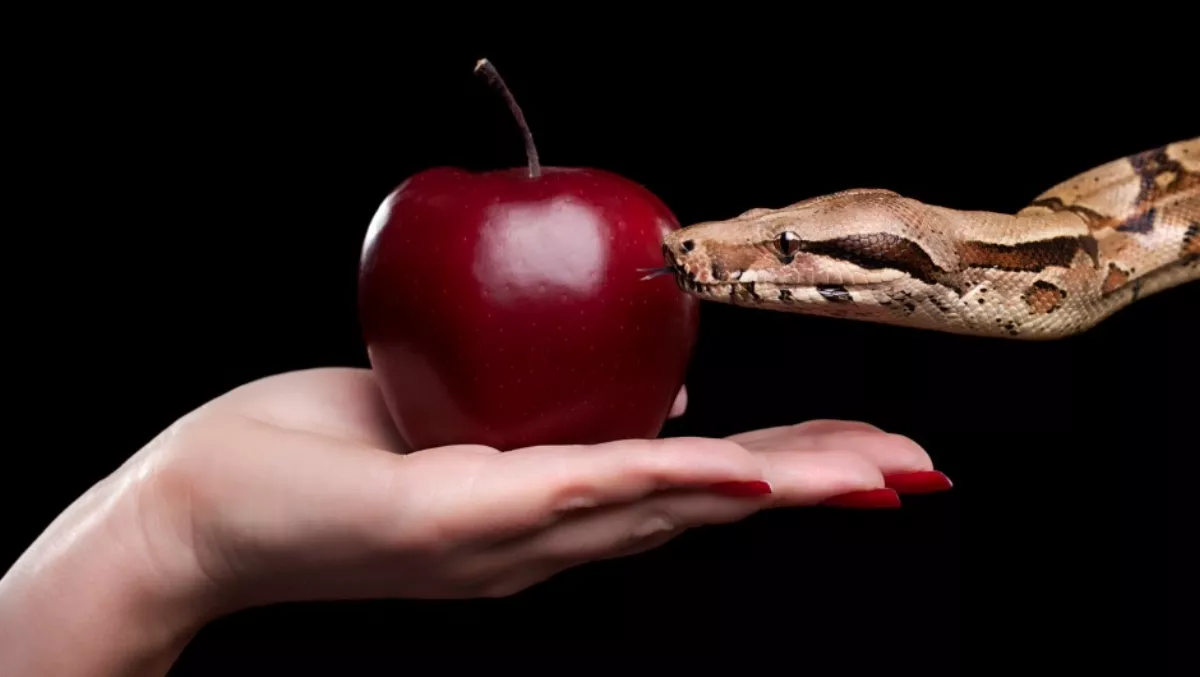 The 7 deadly sins of MSPs: Here's what not to do…
FYI, this story is more than a year old
Becoming a great managed service provider (MSP) can be a lot easier said than done, and the landscape in Asia-Pacific, has never been more competitive.
While it's not unusual to hear from industry leaders on what you should be doing to stay top of your game, it's rare to hear about what shouldn't be doing.
At Datto, we asked this question of a handful of industry-leading managed service providers across the globe and learned a lot. Based on their responses, we have put together 7 MSP 'sins' that if you are not careful, can quickly derail you from achieving your goals as an IT service provider.
Sin #1 Evaluating new technology in front of clients Potential clients should never be used as guinea pigs to test new technology.
While testing technology on your client's dime might seem attractive, there's a lot of risk involved. Even if they're testing it during a trial period, if it goes badly, it could result in loss of business and reputation.
The best way to avoid this problem is by testing new tech internally first, even if you pay for it yourself. Think of this expense as an investment in your business.
Many vendors offer robust onboarding for new partners, which may yield a better return on investment in the long run, enabling you to deliver a stellar technology presentation in which you've been fully versed.
Sin #2 Forgoing RMM and PSA tools A professional services automation (PSA) solution handles the business side of client relations, recording client information, completed work, and automatically creating invoices. A remote monitoring management (RMM) solution enables MSPs to monitor endpoints, networks and computers remotely and proactively.
For today's MSPs, implementing these systems is no longer a 'do I or don't I?' situation. It's absolutely crucial.
Without this, clients are at risk of data loss and downtime, which means your business is also on the line. These tools will pay for themselves in the long run and help you become a more proactive and responsive MSP.
Sin #3 Slashing prices to meet client demands Customers balking at your prices? Join the club. Pricing pushback is an industry-wide pain point.
So what should you not do in this situation? Do not change your prices in order to please a prospect or client. MSPs who stand behind their prices, even if it means losing sales to certain customers or prospects, typically find more success in the long run.
Cutting ties with clients who don't believe in the value of your services will provide you with more time to successfully cater to the clients that do.
Sin #4 Neglecting sales efforts The majority of MSPs struggle with the sales game - it's not in everyone's blood. IT providers are typically more technical by nature. MSPs are less inclined to be as enthusiastic about cold calling as they are about fixing broken technologies.
It is critical for MSPs to understand the importance of sales efforts. So shake things up a bit. Don't present the same product in the same way to clients, particularly if you haven't had luck closing recent deals.
Sin #5 Waiting for leads to come to you Think those quality leads are going to walk up and knock on your door? Unlikely! Today's successful MSPs must be proactive with their lead generation efforts.
It doesn't have to be painful either. Get your foot in the door by offering a free IT system evaluation and start providing the insights and recommendations today's growing businesses are demanding.
Sin #6 Partnering with the wrong tech vendor A big mistake many MSPs make is not dedicating enough time to vendor evaluation.
Choosing the wrong technology partner for your business needs can be detrimental to the success of you and your customers. The wrong tech vendor could result in an MSP falling behind the competition and lacking the resources and training they need to be successful.
Try your best to make the time for evaluation, or get your IT staff to do it. Look for technology vendors with innovative solutions designed to save you time. Time is money, and if a solution can save you time, you are saving both.
Sin #7 "My client is ok with downtime" MSPs often come up against customers who don't want to invest in backup and disaster recovery (BDR) solutions. Clients may not fully understand the true cost of business downtime, saying that they've never had an issue before or don't have the budget for it.
When it comes to IT disasters, however, whether it's a broken pipe, a terrible storm, or Mary in finance, it's not a matter of if but when. For MSPs, building a sense of urgency around BDR solutions is a must.
Eventually, clients will face a disaster, and when that occurs, having a BDR solution in place will leave you with happier clients and fewer headaches.
ByNop Srinara, director, Datto Asia