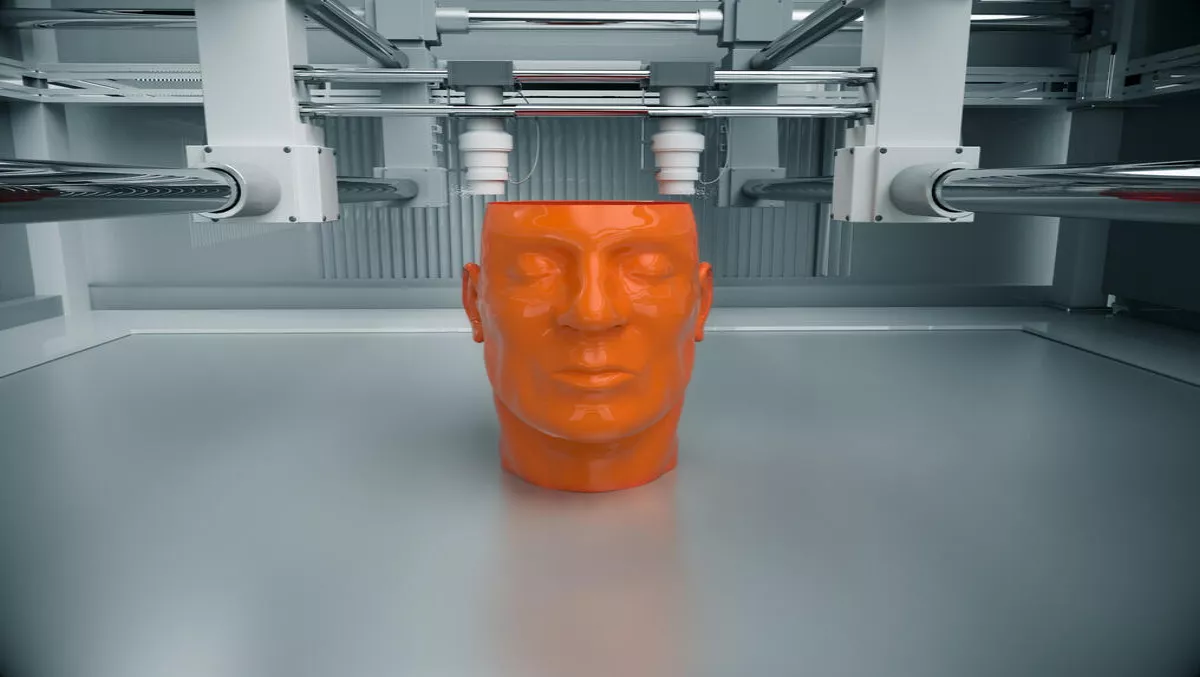 3D printer shipments on the up, doubling figures
FYI, this story is more than a year old
Gartner forecasts that worldwide shipments of enterprise and consumer 3D printers will reach 455,772 units in 2016, more than doubling the 219,168 units shipped in 2015.
Looking further out, we forecast the total enterprise and consumer 3D printer worldwide shipments will expand at a 98.5% compound annual growth rate through 2020, and total spending will grow at a 66.5% CAGR to $17.7 billion in 2020.
Our 2016 forecast of the 3D printer market includes devices ranging from a few hundred dollars to 3D printers costing several million dollars. The forecast does not include revenue from 3D printer supplies or services. We break the 3D printer forecast into segments based on price.
As one of the more resilient technology segments over the last 20 years, 3D printing is experiencing widespread acceptance beyond its application in specialist industries.
Today, 3D printing is being used to create prototypes, augment manufacturing processes and produce finished products. Industries in a broad range employ 3D printing to a modest extent. We expect wider and more diverse growth to continue as new technology providers and processes emerge.
Of particular note is the strong growth in the enterprise 3D printer market. If we assume that 3D printers of all technologies that cost more than $2,500 are for enterprise use, then we can break out the impact of consumer 3D printers on the market.
Our five-year CAGR for 3D printers priced at more than $2,500 is 57.4%, a realistic projection given the fact only 30,288 such 3D printers were sold to all enterprises worldwide in 2015.
Further, technology provider developments in 2015 and 2016 to date bode well for enterprise shipment growth including:
3D Systems and Stratasys have taken strong steps to grow their respective businesses
Carbon has been shipping its M1 printer since the spring (and continues to receive venture capital funding)
The new HP Multi Jet Fusion printer began shipping this fall
Mcor Technologies introduced the ARKe, a full-colour desktop 3D printer
Nano Dimension began shipping its PCB 3D printer this fall
Sinterit introduced its desktop laser sintering device earlier in the year
Arcam and SLM Solutions, industry leaders in their own right, agreed to be acquired by GE
And right around the bend are 3D printers from the likes of Desktop Metal and Xjet. Clearly, the enterprise 3D printer market is poised for growth.
The Gartner forecast of the 3D printer market worldwide is based on our assessment of the market's supply drivers, competitive environment, printer cost, features and functions, government funding and initiatives, evolving business models, intellectual property issues, demand drivers, macro drivers and vertical industry demand.
Our market forecast triangulates information from 3D printer technology providers, desk research, and other primary and secondary resources. Our sizing of the 2015 market drew on interviews with 3D printer providers, published company financial reports and publicly available market analyst reports.
The 3D printer shipment and revenue forecasts are solely Gartner estimates.
Article by Pete Basiliere, Gartner blog network
Related stories
Top stories