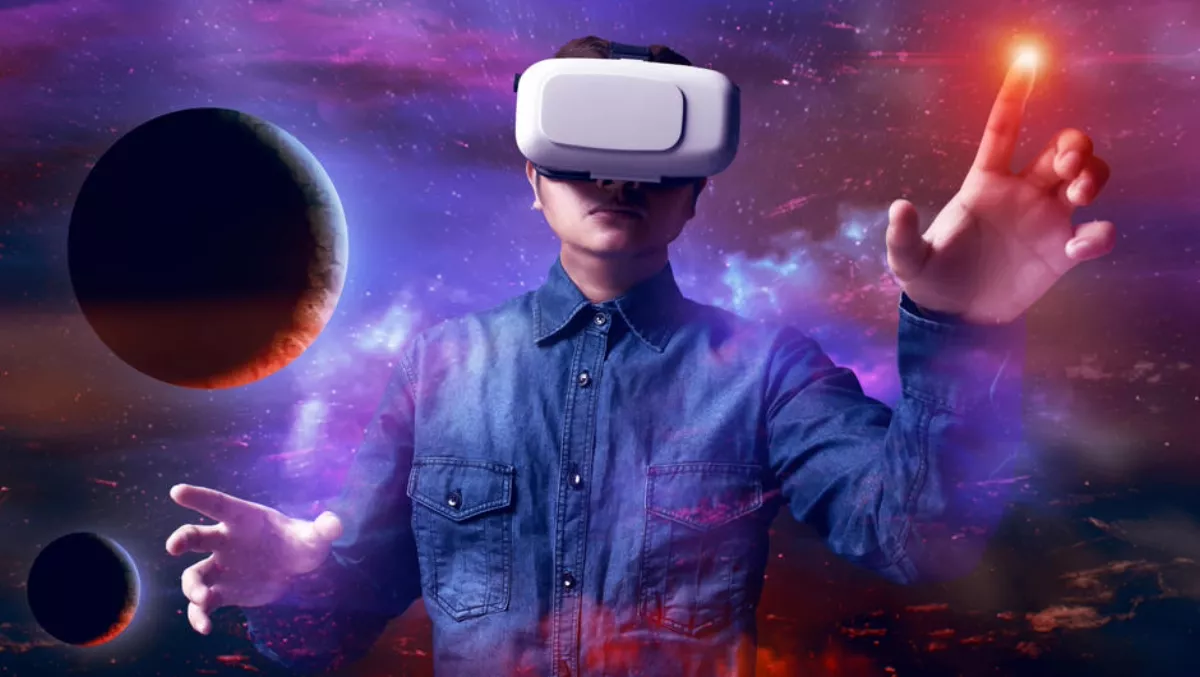 2018, the year that...AR will overtake VR in popularity
FYI, this story is more than a year old
By Simon Horrocks, Country Manager ANZ at AppDynamics
Due to its high price point and the need for users to be somewhat cut off from the world, the hype around Virtual Reality (VR) will soon be overtaken by appreciation for the more accessible benefits of Augmented Reality (AR).
Over the past two years, VR has received a great deal of publicity from both technology companies and the media. Although VR products, such as HTC Vive and the Facebook-owned Oculus Rift, have been around for a while, there hasn't been a huge amount of content created and adoption has been limited.
In Australia, recent research by Telsyte shows that while almost half (45%) of surveyed retailers have a strategy in place to develop VR, there's a disconnect between consumer need and business intention.
Almost half of all VR device revenues in Australia came from video gamers alone, and this niche audience may not be adequate to propel VR to a mainstream field.
Gamer enthusiasm aside, there is a belief amongst VR developers that whilst early adoption rates have been encouraging, it will be years (and probably another generation of hardware) before it reaches anywhere near mass-market adoption.
Telsyte has estimated 2021 adoption rates at 25% locally.
To really take off, VR would need to enhance customer experience and perform flawlessly, otherwise, they will simply be dismissed as a gimmick. Only the most practical use cases will survive, which is why AR is set to overtake VR in popularity in the coming years due to its greater levels of accessibility.
AR's advantages becoming clear
Despite VR having attracted much of the attention and generated the most hype, it is AR that is set to assume its place as the more revolutionary of the two concepts.
A key reason for this is simply the fact that VR requires the user to be shut off from the outside world, whereas AR overlays realistic images to a user's physical environment, allowing them to complete tasks in the real world.
Another major, clear advantage AR has is, unlike VR, no expensive headset is required – the apps can simply be accessed and used with a regular iPhone or iPad, giving AR instant mass-market reach.
AR's tipping point in industry
AR has a multitude of business applications, where the technology will first thrive before becoming adopted in the mainstream by consumers. AR has all the advantages of remote conferencing, collaboration, design and realistic experience, without the need for cumbersome or expensive headsets.
Microsoft's Hololens is the most promising example of the technology yet, offering use cases ranging from manufacturing to healthcare. 3D designers can see holograms of their models as they design them, and construction workers can overlay blueprints on real building sites.
AR has also been introduced in the mining industry to great effect. As well as the aforementioned 3D interactive mapping capability that enables mining companies to communicate their designs to clients and stakeholders far more effectively, it has also been used to enable maintenance and service technicians to conduct their work remotely.
They can use AR to see the issue on site and relay instructions on how to resolve it to personnel on the ground, rather than having to physically travel to remote sites across the country.
This means that their time is used much more effectively, as no time is wasted on getting to and travelling between jobs. In a sector such as mining, where the failure of an important piece of equipment can cost many thousands of dollars an hour, this can be critical to the ongoing viability of a mine.
Mining is just one of a number of examples of industries on the cusp of disruption thanks to AR technology. Moving forward, manufacturing, health, and education will note the benefits of overlayed visuals on real-world scenarios to increase safety and experience whilst decreasing inefficiencies.
Considering AR's varied and often business-critical use cases, reliability and performance will play a huge role in deciding the magnitude of its success.
Once it has infiltrated the business world, it is only a matter of time before consumers are also introduced on a mass scale to the many benefits of AR technology.
Related stories
Top stories