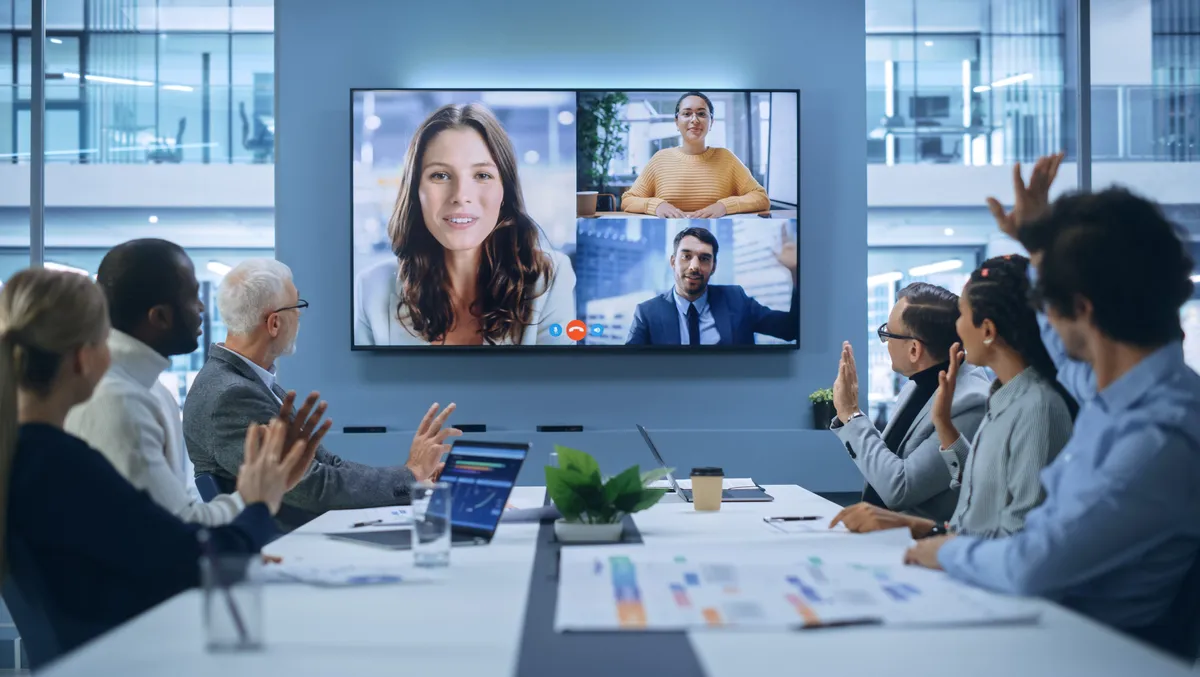 Zoom is a UcaaS leader, notes 2022 Gartner Magic Quadrant
Zoom Video Communications has announced that analyst firm Gartner has named it a leader in the 2022 Gartner Magic Quadrant for Unified Communications as a Service (UCaaS), Worldwide for the third time in a row.
The UCaaS report evaluated 12 companies in the unified communications space, and Zoom has been recognized as both, a leader and a visionary, in this space for its UCaaS offerings.
Zoom's offerings in this space include enterprise-grade solutions like Zoom Team Chat, Zoom Phone, Zoom Meetings, and Zoom Whiteboard.
For this year's Magic Quadrant, the meetings category has been rolled into the Unified Communications as a Service (UCaaS) category, which now includes enterprise telephony, meetings, unified & instant messaging, mobility, and communications-enabled business processes.
"We are proud to be included in the Gartner Magic Quadrant for UCaaS and believe it solidifies our influence in this space," says Greg Tomb, President of Zoom.
"Zoom continues to prioritize and pair ease of use with innovation to build a platform that meets emerging collaboration demands and further delivers customer happiness."
Recently, Zoom has combined all its UCaas offerings into Zoom One. It enables modern team collaboration with Team Chat and channels, Phone, Whiteboard, and Meetings in a single offering.
Zoom One reduces wasted time going back and forth between applications. In addition, zoom One provides a seamless, automated user experience from a mobile device or desktop.
Zoom One's streamlined features allow initiating a call or meeting from a chat, collaborating on a whiteboard from a desktop or room, and seeing whether a co-worker is available with a presence.
Customers can work from anywhere, enjoying communication tools that seamlessly support a hybrid workforce and work-life balance. They can switch between devices with a single click and easily take phone calls and video meetings on the go with Zoom's full-featured mobile app.
Moreover, Zoom's app marketplace, out-of-the-box integrations, and APIs make it easy for clients to plug into the tools they are already working with.
Zoom One is purpose-built for third-party devices and room configurations. The solution works with desk and conference phones, headsets, cameras, and appliances for hassle-free discussions and sharing.
With Zoom's UCaas offerings, clients can leverage online webinars to reach more people and connect with the audience more personally with features like video, polling, and reactions.
With Zoom One offerings, clients spend less time managing users and systems. In addition, with various plans and ways to purchase, clients can select the right plan for their business.
They can manage everything from a web-based portal with intuitive settings to provision, add team members, set permissions, and more, plus rich analytics to track key performance and usage.
Zoom One also provides enterprise-grade security and privacy standards and certifications, plus in-product features, encryption, and redundancy to help keep the data secure and the solutions always on.