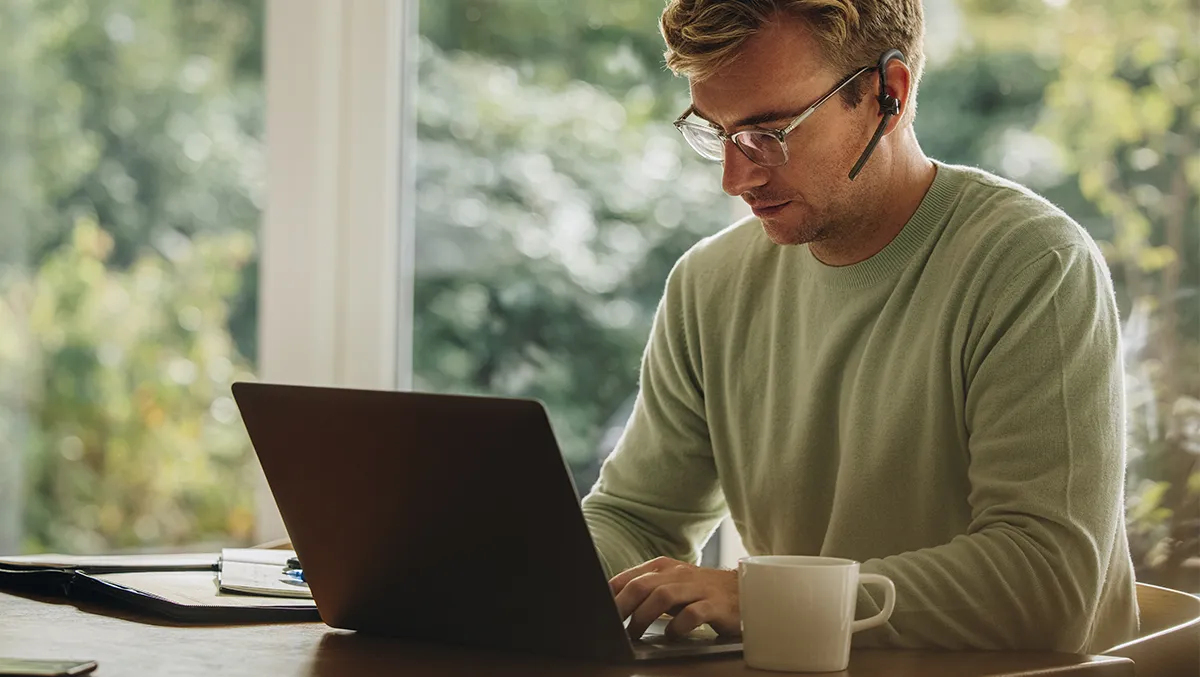 Yealink's BH7X Bluetooth Headsets are the new hybrid work standard
Yealink, a leading global provider of enterprise communication and collaboration solutions, held their first demo show of new BH7X Series Bluetooth headsets on January 12th, including the Brand-new BH71 mono Bluetooth headset for hybrid working, the upgraded BH72 essential Bluetooth headset covering daily usage, and the BH76 premium Bluetooth headset with incredible active noise cancellation (ANC) abilities.
This time, Yealink demonstrates to the world how the crystal-clear sound quality, sleek design and multi-devices/UC Platforms' collaboration abilities deliver an intuitive experience for hybrid workers in the post-pandemic era to manage the incoming challenges of noise in changeable places, long-time wearing and multi-party collaboration.
Moreover, the Yealink BH7X series headset is tailored for hybrid work and has incredibly efficient battery performance, with 35 hours of talking time for the BH72 and BH76 and 30 hours for the BH71.
Yealink has also launched the innovative PowerStation & UC Workstation to simplify desktops and redefine personal collaboration across various devices and platforms. With seamless integration into leading UC platforms, Yealink is driving communications and collaboration forward.
The Yealink BH71 offers more than just noise cancellation and wireless communications, with its 4-mic array beamforming noise cancellation reducing up to 90% of background noise.
Further, the device boasts an adjustable ear hook and 18g lightweight, making them very comfortable to wear.
No matter how far a journey is, users don't need to stay plugged in: the BH71 allows up to 10 hours of talk time plus an additional 20 hours with the charging case. Its lightweight design at only 50g makes it easy to carry around, allowing for collaboration and communication anywhere they go.
Revolutionary noise cancellation combined with its sustainable features makes this product perfect for those on the go who want a comfortable but reliable experience while travelling.
The Yealink BH76 and BH72 headsets are pioneering in their Point-of-Collaboration (POC) and ANC abilities(only available for BH76, allowing users to focus on communications and collaborate more.
The new design has incorporated Acoustic Shield Technology to generate an optimal sound environment by reducing up to 90% of background noise with its noise cancellation microphones.
Their 35 hours long talk time maxes out employee conversations and collaborations so that they never have any worries. For added convenience and comfort, the headset is built with a retractable microphone boom arm that allows users to adjust it with ease.
No matter where employees go, the BH76/72 will deliver unparalleled sound quality and a comfortable wearing experience.
Staying focused
This range of headsets provides users with an intuitive experience, crystal-clear sound quality, a sleek design, and long time battery efficiency. Moreover, Yealink BH7X Bluetooth Headsets are compatible with leading UC platforms, including Microsoft Teams and Zoom, to deliver a more seamless personal collaboration experience.
Whether at the desk or on the go, Yealink's BH7X Series Bluetooth Headsets offer unrivalled sound quality and comfort to keep employees connected and focused.
So why wait? Check out Yealink's new range of BH7X Series Bluetooth Headsets today and start your journey towards the future of communications and collaboration!