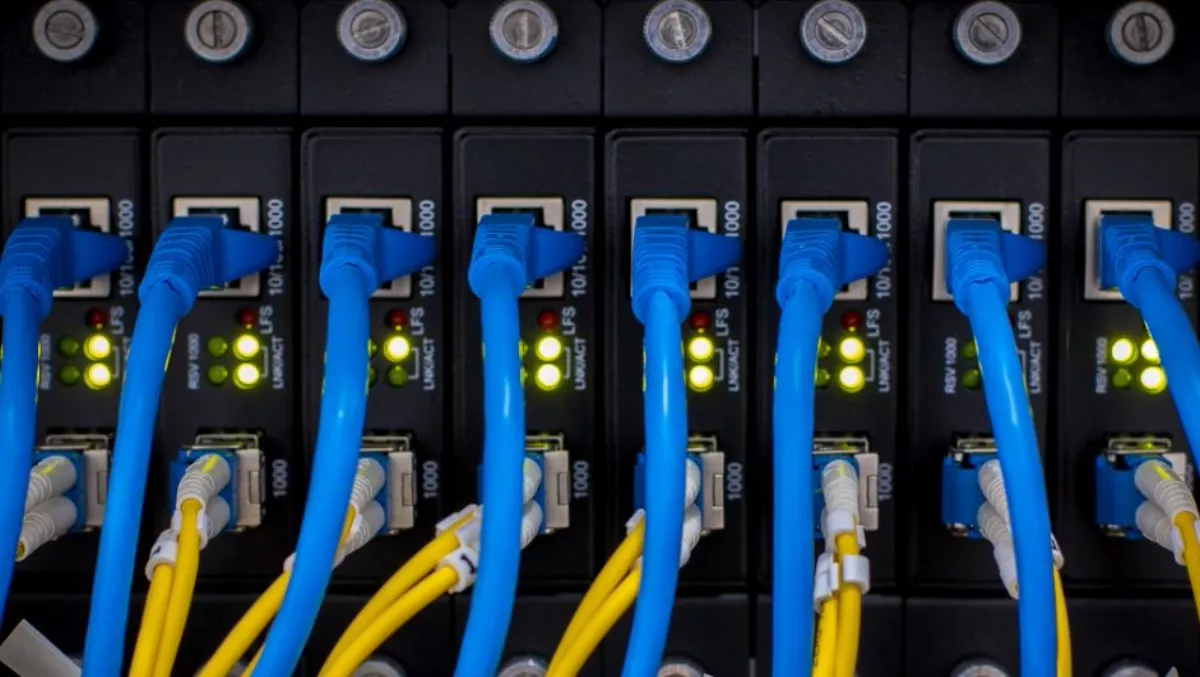 Worldwide Ethernet switch market on the rise with US$6 billion revenue
FYI, this story is more than a year old
The worldwide Ethernet switch market recorded $6.29 billion in revenue in the first quarter of 2018 (1Q18), a healthy increase of 10.9% year over year.
Meanwhile, the worldwide total enterprise and service provider (SP) router market recorded $3.31 billion in revenue in 1Q18, a 1.4% decrease on a year-over-year basis.
These growth rates are according to results published in the International Data Corporation (IDC) Worldwide Quarterly Ethernet Switch Tracker and Worldwide Quarterly Router Tracker.
From a geographic perspective, the 1Q18 Ethernet switch market recorded its strongest growth in the Asia/Pacific (excluding Japan) (APeJ) region, which increased a solid 21.0% year over year.
At a country level, the People's Republic of China (PRC), the largest market in APeJ, had the region's most robust growth, rising 29.7% year over year to $769.8 million; Korea also posted strong 24.2% year-over-year growth. Central and Eastern Europe (CEE) was another standout region, growing 19.5%, with Poland up a strong 39.6% and the region's largest market, Russia, up 19.2%. The Middle East & Africa (MEA) region recorded 11.7% growth, while the United States, the world's largest market, was up 7.0% year over year to $2.44 billion.
The Latin America (LA) region's growth continued to lag, up only 1.2%. Japan, meanwhile, dropped 2.0% year over year.
The Ethernet switch market's 10.9% growth in 1Q18 is a strong uptick from the 3.5% growth recorded year over year between 1Q16 and 1Q17. The quarter's growth also outpaced the full year 2017 growth of 5.5%, which bodes well for the market's future outlook.
10Gb Ethernet switch revenue increased 5.1%, coming in at $2.05 billion, while 10Gb Ethernet port shipments rose 41.6%.
40Gb Ethernet revenues were down 4.0% despite port shipments increasing 7.8%, reflecting ongoing price erosion in the market and unfavourable price performance ratios relative to 25Gb and 100Gb products. 25Gb revenue increased 176% year over year with port shipments growing 359% year over year in 1Q18. 100Gb revenue increased 83.8% year over year to $742.5 million and port shipments grew 117.7% year over year in 1Q18.
1Gb Ethernet revenues were up 5.4% in the quarter, with port shipments up 15.8%, which reverses a trend from last year and shows the interest in refreshing campus and branch networks. Overall, across all speeds, port shipments in 1Q18 rose 12.0% year over year.
The worldwide enterprise and service provider router market contracted 1.4% on a year-over-year basis in 1Q18 with a decrease of 2.7% in the enterprise segment and a decrease of 0.9% in the larger service provider routing market.
The router market, traditionally the most volatile across the networking domain, has been impacted by the emergence of software-defined architectures that have taken hold across the WAN, with SD-WAN and network virtualization disrupting traditional routing architectures.
The combined enterprise and service provider router market saw a varied regional performance in 1Q18. The APeJ region again significantly outperformed all other regions with its 13.3% year-over-year growth.
Western Europe rose 2.6%, MEA grew 2.1%, and LA increased 1.3%. Other regions all declined on an annual basis. Japan's market contracted a significant 35.5% year over year while the U.S. market was down 11.4% year over year.
Related stories
Top stories