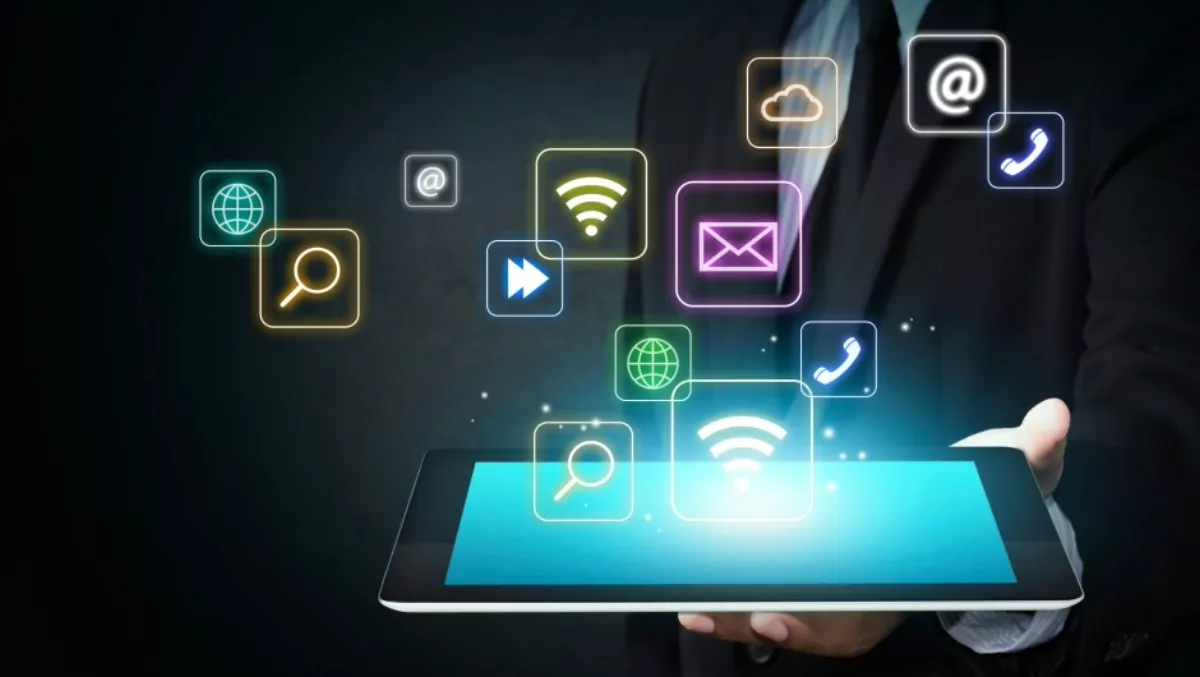 The workplace of tomorrow is here today
Wed, 17th Feb 2016
FYI, this story is more than a year old
By Ashton Young, Editor
Enterprises, government organisations and businesses - from small to large - are constantly looking for ways to boost productivity and promote collaboration in today's digital world.
What is becoming more and more prevalent is home and office automation. New technologies are popping up every day, but is there a way to conveniently control them?
A common scenario for any organisation is setting up a meeting. A venue, projector, screen, speakers and a media player are all the basic requirements. Preparation of this list would take at least 15 minutes to set up, including an additional 15 minutes to tidy up.
There are an array of universal remotes that claim to provide the solution, but most often hardware limitations are an issue and end up only adding to the frustration.
When it comes to creating the ideal environment for the perfect meeting, training program or video conference, you don't want to settle for anything but the comfort of control – without complication. You might have a modern environment with all sorts of high-tech equipment, but what makes it worthwhile is how you bring together the presentation with audio, video and lighting in a seamless collaboration.
This is where the ATEN Control System comes into the picture to provide integrated control with simple and effortless automation for any room.
The ATEN Control System, incorporating the VK2100 (ATEN Controller), the VK6000 (ATEN Configurator) and the ATEN Control System App is a standard Ethernet-based management system that connects all hardware devices in a room or large facility to provide centralised control of all devices directly and effortlessly via a tablet.
The VK2100 is a hardware controller that can integrate seamlessly with a complete line of hardware devices and pro-A/V products. It serves as a centralised platform where hardware devices are converged to be monitored, managed and controlled directly via a tailor-made GUI from a tablet.
You can easily connect the hardware and design the control panel before accessing any device from a tablet. It's that simple.
An example of the VK2100 in action is at the Beijing branch of the global corporation, Ericsson. Their office has nine meeting rooms and are all packed with an array of hardware devices.
Ericsson uses the ATEN VK2100 as it allows them to connect and control the projectors, projector screens, servo motors (curtains), lights, PDUs, audio/video matrixes, speakers and many more devices - all from an app within a tablet.
The tablet interface is simple and easy to use, making your workplace automated and a breeze to control.
What's more, users can even save profiles onto their tablet for instant and productive commands. For example, Ericsson may save a 'Directors meeting profile', whereby the lights automatically dim, the curtains close, the projector turns on, the projector screen winds down and the TV and podium microphone turn on - all with the press of one button. When the meeting finishes, the user can select the 'Exit profile' which will automatically shut down all the devices and close the room up.
The VK2100 is certainly a God-send for people that aren't exactly 'technology-literate', as it can control a wide range of devices, making the whole process easy and consolidated. The system essentially "tames technology", making an entire room filled with devices all effortlessly and remotely accessible.
You can even control multiple rooms simultaneously using customised and automated buttons on a single tablet.
The ATEN Control System is perfectly applicable in meeting rooms, conference centres, boardrooms, classrooms or any room that requires collaboration of a variety of hardware devices through a streamlined management with optimum efficiency and performance - even at home!
Here are some of the features of the ATEN VK1200 (hardware controller):
Supports various connecting interfaces, including:

6x Serial port
4x IR/Serial port
4x Relay channel
4x I/O channel
1x Ethernet port

4x DC output for power supply connections
1x USB port for easy profile upload
IR Learning function for adding IR device drivers
Easy system settings via the web GUI
LED indication for hardware status and active messages
SSH tool to monitor the input and output signals of the controller
Rack-mountable
If you would like to know more about the Control System solutions from ATEN, click here.
You can get in touch with the team at ATEN by emailing sales@au.aten.com or by calling +61 2 9114 9933.