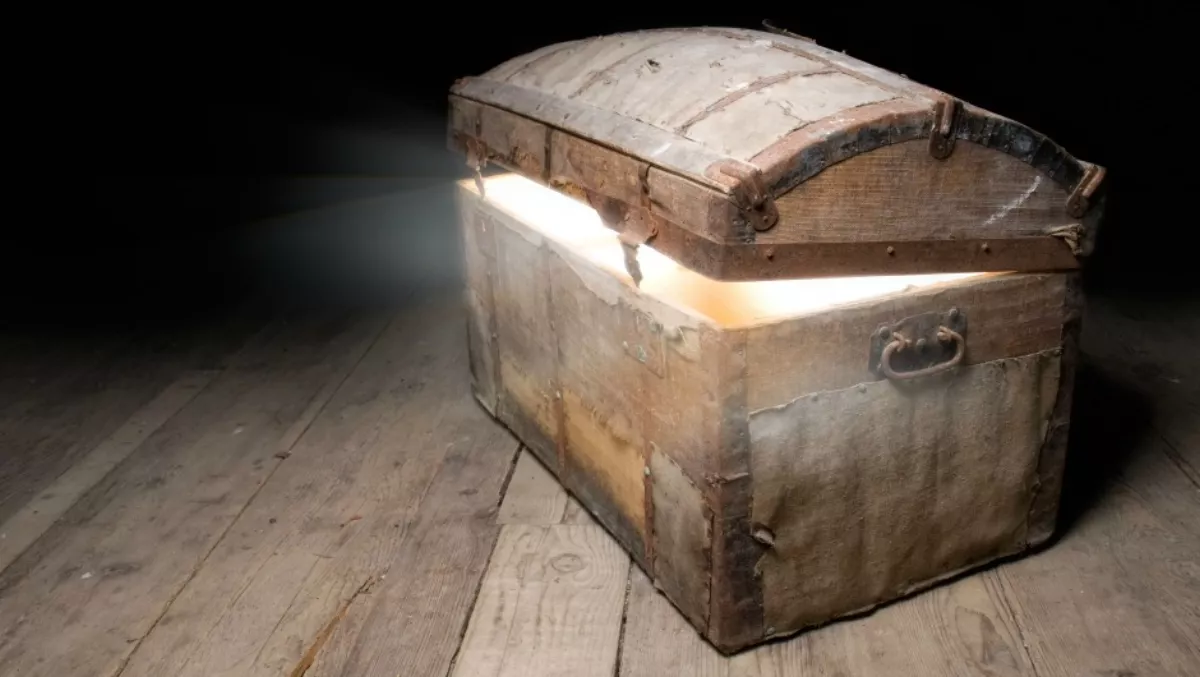 Why did Microsoft purchase LinkedIn? A treasure trove of information
Wed, 15th Jun 2016
FYI, this story is more than a year old
Throughout the day yesterday we listened to financial and market analysts speculate about the announced acquisition of LinkedIn by Microsoft. Their ruminations ranged from: "I don't see how this service is worth $26B dollars," to "Microsoft clearly wants LinkedIn cloud capabilities," to "Microsoft is finally in the social media business," to "We'll see what kind of technology synergies there are.
All of these speculations totally missed the mark. It's all about the data!
Content is King
It's no surprise when any cash-laden company today makes an information play. This is in line with IBM acquiring The Weather Co last year and Facebook acquiring WhatsApp the year before. Not that this is a copycat move, but Microsoft clearly realises it's a bit late to the information products party.
Sure, it has the languishing and relatively unknown Azure Data Marketplace, but not access to a massive and continually fed set of global market, employment and industry topic content. And while I'm not sure what degree of monetisable content Microsoft pulls from Bing searches, it's certainly a fraction of the search and Gmail data Google has in its content coffers.
What makes the most sense about this announcement is the untapped value of all that content, including "social graph" the linkages and insights. The biggest challenge likely will be whether Microsoft is or can be positioned quickly enough to monetise all this content. Information monetisation requires all the same mechanisms and processes as monetising any kind of asset.
But the rewards can be far greater due to some of the unique characteristics of content: Compared to other kinds of assets, information assets offer the benefits of non-depletability, low creation costs (especially when users are creating content for free, i.e., every social media company), low inventory costs, low distribution costs, low repackaging costs and scant regulations. And this content directly feeds other monetisable assets – apps that rely on collaboration around contact, which will be facilitated and extended within and beyond the enterprises Microsoft serves.
Sure, Microsoft is trying to overcome a couple of stumbles with social media, and sure there may be some mutually leveragable technologies and analytics from the combined companies. Examples already suggested by Microsoft and LinkedIn made it clear they are already thinking about application-level linkages. And while this will take time to execute upon, both companies have the requisite skills to do so.
But that's not at all what this deal is about. Did we mention already? It's all about the data.
What kind of data are we talking about here? Some LinkedIn stats compiled by Expanded Ramblings:
433 million worldwide users
128 million US users (which is more than the current number of individuals employed in the US)
39 million students and recent graduate users
33 million corporate pages
2 new LinkedIn members per second
Presence in 200 countries and territories
45 billion member pageviews per quarter (Q1 2016), up 22% since Q1 2015
45,000 standard skills listed
1 billion + endorsements
Over 8% of Americans use LinkedIn during any day
Over 1 million professional post publishers
Over 3 million long-form posts to-date (130,000 per week)
19.7 million SlideShares
What can Microsoft do with all that information?
Thus far, LinkedIn reports it has generated revenue from this content in just three ways: talent solutions (65% of revenue), marketing solutions (18% of revenue) and premium subscriptions (17% of revenue). Imagine the other ways Microsoft could monetise this content outside the limited HR space, up to and including giving data brokers like Dun - Bradstreet a run for its money. The business insights buried within LinkedIn data are like no other.
But will Microsoft be allowed to leverage LinkedIn content in new and innovative ways? Short answer: Yup. Long answer: LinkedIn stated terms and conditions are pretty clear (just like WhatsApp's and every other social media company), stating that it can do almost anything it wants with your content, including transfer it. As LinkedIn's user agreement reads:
3.1. Your License to LinkedIn As between you and LinkedIn, you own the content and information that you submit or post to the Services and you are only granting LinkedIn the following non-exclusive license: A worldwide, transferable and sublicensable right to use, copy, modify, distribute, publish, and process, information and content that you provide through our Services, without any further consent, notice and/or compensation to you or others.
So Microsoft will be limited only by its imagination. Oh, and an ability to execute. It must also tread carefully. Toeing "the creepy line" would be ill-advised. Monetisation methods which could alienate corporate users or violate regional PII regulations will result in platform abandonment nearly as rapidly as teens jump from one messaging app to another in today's consumer world. An opt-in model that respects its participants, or involves an obvious quid-pro-quo, will have greater long term B2B value.
What's the big deal with monetising information anyway?
According to Gartner research, companies in the information product business have a 4-5x higher market-to-book value than the average company (actually the ratio is what's called aTobin's q). And thankfully for info product companies, information isn't considered a balance sheet asset per antiquated accounting regulations (GAAP), so they don't have to report it. In short, investors looooooove information product companies. They also love companies that leverage information to the hilt. Information savvy companies, according to our research, warrant a 2-3x higher q value than average.
As a result, IT and business leaders around the world are quickly coming to the realisation that they need to stop gazing at their own navels, and are recognising the multifaceted benefits of exogenous data — data from partners, suppliers, customers, social media, open data, syndicated data, and even harvested web content. Curating all this information involves first identifying who's got what, then determining how to assess its economic potential. Then having the chops to improve marketing and sales, improve business performance, reduce risks, develop new products and services, and/or license, barter or trade the data with others.
So smart technology companies with a legacy of hardware, software and/or services will be furiously forming alliances with or looking to acquire data brokers and other purveyors of highly monetisable information.
As our Gartner colleague Tom Austin quipped recently: "In a world of smart machines, content is the new code base.