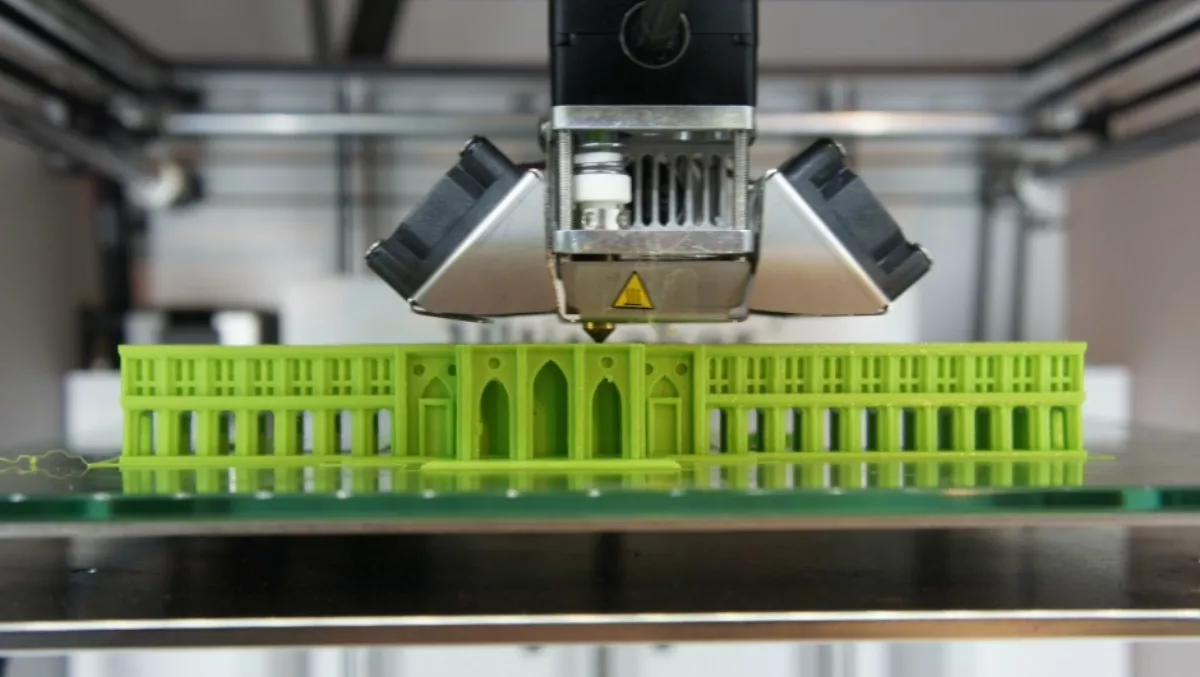 What 3D printing means for your supply chain
FYI, this story is more than a year old
A broader understanding of 3D printing's value to the supply chain is increasing investment plans across industries worldwide. Gartner research found that 65% of supply chain professionals are using or will invest in 3D printing over the next 2 years as they recognise its ability to produce product and augment manufacturing operations.
The first 3D printing technology was invented 30 years ago. Over time more uses of 3D printing throughout the supply chain have been developed, especially in aerospace, healthcare and general industrial manufacturing. For example, 3D-printed personalised medical devices—hearing aids, dental implants and braces, and prosthetic limbs—are more common than many people realise. Recent advances in hardware, software and materials are making 3D printing a more viable process across the supply chain even as its adoption remains low.
My colleague Mike Burkett and I recently published a report that focused on the impact of trends identified in a global Gartner study of 248 supply chain professionals from across industries. We found widespread acceptance of 3D printing which is having a near-term impact on supply chains. And while supply chain professionals certainly value 3D printing as a way to reduce costs and optimise current processes, most value 3D printing as a means for providing more choice to their customers.
We also found that 65% of supply chain professionals are using or will invest in 3D printing over the next two years as they discover an innovative approach to produce product and augment manufacturing operations. Evidence of this widespread adoption is reflected in the survey when we asked these supply chain professionals to indicate their supply chain organisation's investment status or intentions. Regarding 3D printing technology specifically, the respondents indicated that they:
Are currently using or piloting 3D printing: 26%
Plan to invest in 3D printing within 2 years: 39%
Plan to invest in 3D printing within 2 to 5 years: 25%
No plans to invest in 3D printing within the next 5 years: 10%
These results were fairly consistent across consumer, industrial, and healthcare value chains that we surveyed.
3D printing can reduce cost and improve efficiency but it is rarely used to replace an automated process that is generating product at high volume. More often 3D printing is used to enhance the customer experience by producing unique product or augmenting manufacturing tooling. The bottom line margin impact of 3D printing on the supply chain comes in part from delivering this agility and flexibility more cost-effectively and within a reduced lead-time versus traditional manufacturing methods such as machining, injection moulding and casting.
Nevertheless, 3D printing is not a fit for all parts or assemblies produced throughout the supply chain today. 3D printing's potential must be balanced against its constraints. Our list of important considerations includes these three:
Each of 3D printing's seven technologies have unique capabilities so the technology and therefore the choice of 3D printer is determined by the intended use of the items that will be produced.
3D printing is limited to a narrow range of plastic, ceramic, biological and metal materials compared to traditional manufacturing processes. While the supplies of printable materials are sufficient, the narrow range restricts the types of products that can be 3D printed and sourcing options.
3D printing's total process cycle time (including preparations and post-processing) and process variability (for example, repeatable quality to specifications) versus existing methods (such as injection molding) must be evaluated.
What does this mean for you? We recommend that at the very least you gather a cross-disciplinary team to evaluate both opportunities and risks to the supply chain while extending 3D printing beyond design and prototyping to custom tooling and finished goods.