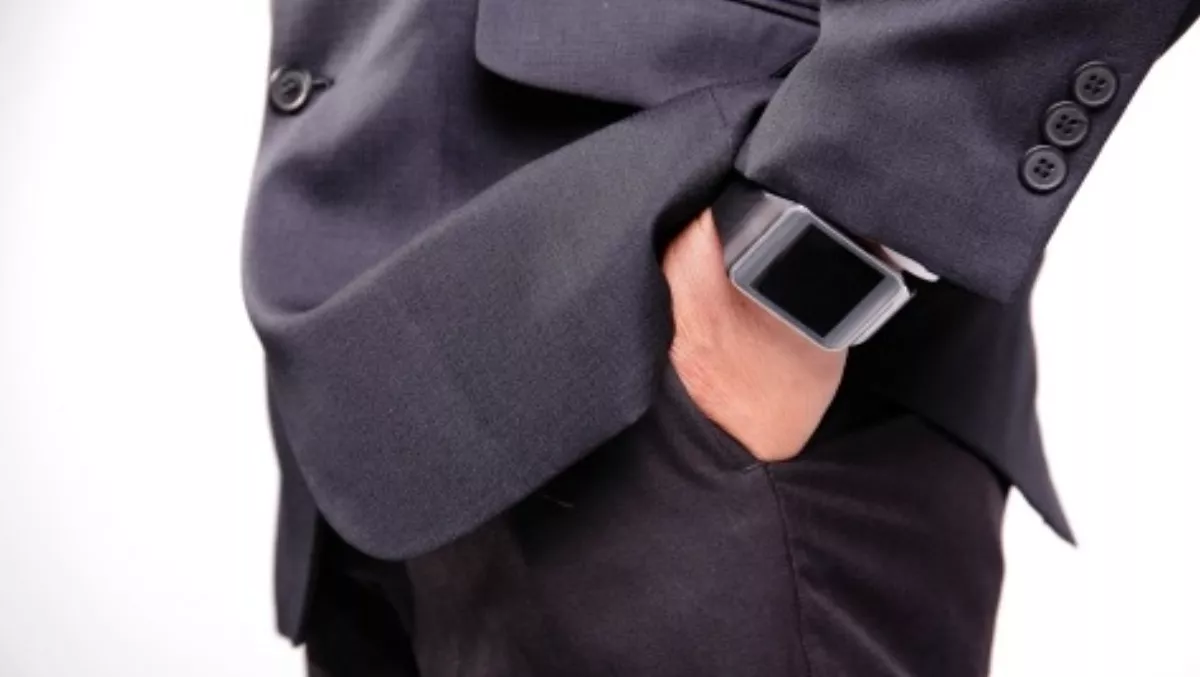 Wearables take on Australian enterprise
FYI, this story is more than a year old
Wearable technology is expected to be a $1 billion business in Australia by 2018, and while consumer wearables will account for the vast bulk of the market, Frost & Sullivan is predicting enterprise use will begin to take off in 2017.
The research firm is predicting the Australian wearables market to grow at a compound annual growth rate of 78%, with the release of the Apple Watch igniting interest and accelerating sales of wearables in Australia.
Frost & Sullivan says that in turn will spur greater innovation from other players in the industry and drive new partnerships among vendors and distributors.
Innovation from local startups, high levels of activity in mergers and acquisitions and competition among global players such as Google and Apple as each attempts to dominate the Internet of Things market, will help drive growth, according to Frost & Sullivan's new report Australian Wearables Technologies Report 2015.
In 2014 consumer wearables accounted for 99% of the market, and figure Frost & Sullivan says that segment will continue to account for a 'substantial' part of overall revenues throughout the forecast period.
Audrey William, Frost & Sullivan ANZ head of ICT research, says there has been minimal use of wearable technology for business applications, with most wearable technologies for the enterprise space still in prototype stage.
"However, Frost & Sullivan expects significant enterprise adoption of wearable technology from around 2017 as several companies, especially in the mining and oil and gas industries, are already looking to trial wearable products," she says.
And, she says, the offerings businesses will harness will be beyond the current capability of wearable devices.
"For example, new wearable technology sensors embedded within smart shirt/vests can enhance worker safety and safer working environments for field technicians in mines, by recording and analysing data on temperature, air quality and gaseous leaks," William says.
"Ultimately, wearable technologies has the potential to impact every industry in Australia, including mining, oil and gas, engineering, healthcare, education, manufacturing, logistics and leisure and entertainment."
Woojae Shim, Frost & Sullivan ANZ ICT practice analyst says big data will play a role in transforming wearable devices, which collect large amounts of data.
"Subsequently, service providers and data analytics companies can derive detailed analysis, providing trends and insights to service providers and businesses to make informed decisions to improve business processes and sales, reduce costs and enhance R&D capabilities," Shim says.
The report says mergers and acquisitions and cross industry collaboration will be a key feature to drive the next level of innovation.
Shim says key players are likely to be Apple, Google and Samsung, with each vying not only within the wearables market itself, but building a larger ecosystem of products and services across home automation, home entertainment, home security, glass, wristbands and head unit displays, as well as products across mobile devices and home appliances.
However, the report notes that there are still obstacles to mass adoption, including technical impediments such as battery life, minaturisation of embedded sensors, data management and interoperability among competing vendors and platforms.
Security will also be a 'significant constraint', with Frost & Sullivan predicting significant investments in security enhancements, which will result in increase of product uptake and growth in the overall wearables market.
Related stories
Top stories