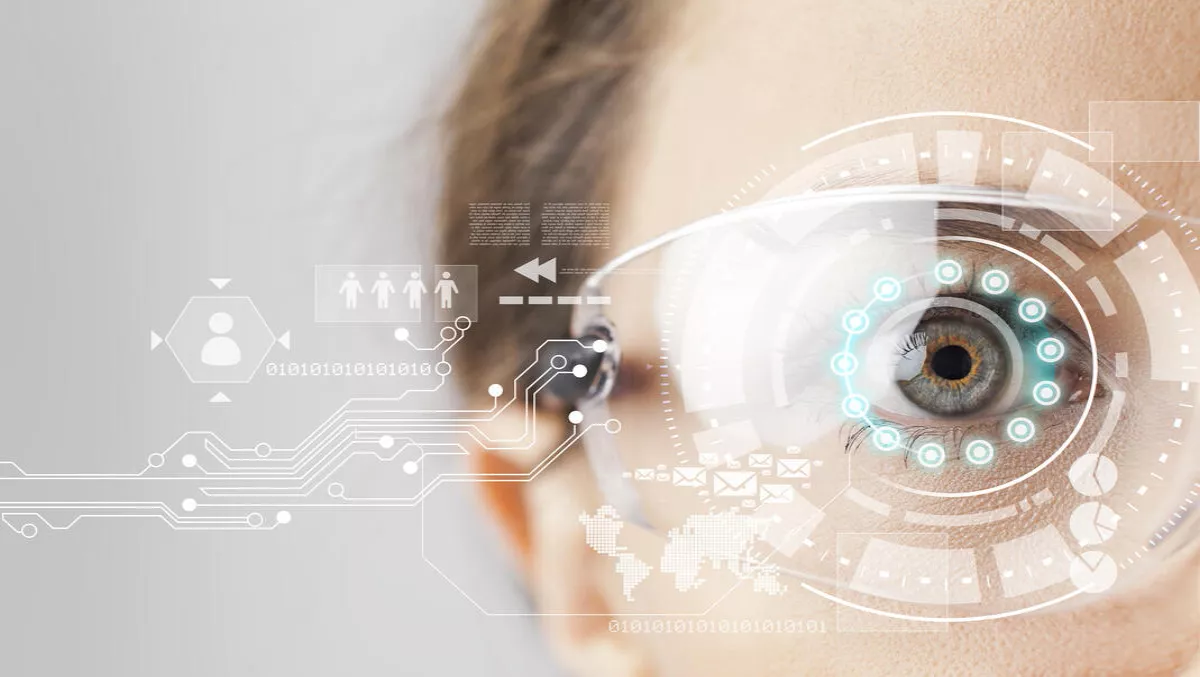 Wearables' steady growth will reach 213.6 million shipments by 2020
FYI, this story is more than a year old
IDC's Worldwide Quarterly Wearable Device Tracker report predicts that global shipments of wearable devices are expected to reach 101.9 million units by 2016 and 213.6 million units by 2020, representing a compound annual growth rate (CAGR) of 20.3%.
The sheer volume of shipments is being driven by watches and wristbands, while the up-and-coming trends lie in clothing and eyewear.
"Unlike the smartphone, which consolidated multiple technologies into one device, the wearables market is a collection of disparate devices. Watches and bands are and always will be popular, but the market will clearly benefit from the emergence of additional form factors, like clothing and eyewear, that will deliver new capabilities and experiences," says Jitesh Ubrani, senior research analyst for IDC Mobile Device Trackers.
Eyewear has a clear focus on the enterprise as it stands to complement or replace existing computing devices, particularly for workers in the field or on the factory floor. Meanwhile, clothing will take aim at the consumer, offering the ability to capture new forms of descriptive and prescriptive data," Ubrani concludes.
IDC says the two other factors propelling the wearables market are cellular activity and applications.
"Cellular connectivity essentially frees the wearable from being tethered to a smartphone. The immediate use case will be to make telephone calls, but it goes well beyond that. Cellular connectivity on a wearable can transmit and receive data, including time, location, and other data about a user and his or her surroundings. Imagine what that means when tracking steps, analysing patient activity, or shopping: the information can be shared immediately with a second or third party, and the user can, in turn, receive context appropriate information back," says Ramon T. Llamas, research manager for IDC's Wearablesprogram.
"The trajectory of the wearables market signals a strong opportunity for developers," Llamas continued. "Applications increase the value and utility of a wearable, and users want to see more than just their health and fitness results. News, weather, sports, social media, and Internet of Things (IoT) applications will all have a place on a wearable. And, when combined with cellular connectivity, users will not have to take out their smartphones to get the latest information. All they will need to do is glance at their wearable," Llamas concludes.
IDC's top wearables segment forecasts:
Watches: The watch category is expected from 2016's figure of 41% of total wearables shipments to 52.1% in 2020 as devices such as the Apple Watch, Moto 360 and others. IDC says that basic watches that provide fitness or sleep tracking without any third party apps will be the largest growth segment. Continued development of Fitbit will also help the segment grow.
Wrist bands: IDC says that wristbands are simple and fitness-focused so they have dominated the market. However the trend towards incorporating fitness functionality into watches will give the wristband segment more competition.
Eyewear: IDC believes that Windows Holographic, alongside Android, are expected to drive the eyewear market. Eyewear will encourage a transformational shift in mobile computing to specific industries, but will also branch out into consumer-friendly options. The segment will be worth less than 10% of wearable device shipments by 2020, but will also drive 40% of total wearables market revenue due to high prices for specialised commercial devices.
Clothing: Smart clothing is being developed by fashion, fitness and tech companies, including Lenovo and Samsung. While prototypes of belts and shoes are emerging, particularly for athletes and consumers, IDC predicts that the segment will account for 7.3% of the market by 2020.
Other: Clip-on devices, hearables, helmets and other devices will represent 6.1% 3.3% of the market in 2020, down from 6.1% in 2016. IDC believes that the niche vendors will drive 'creative new devices and uses' in an otherwise small growth segment.