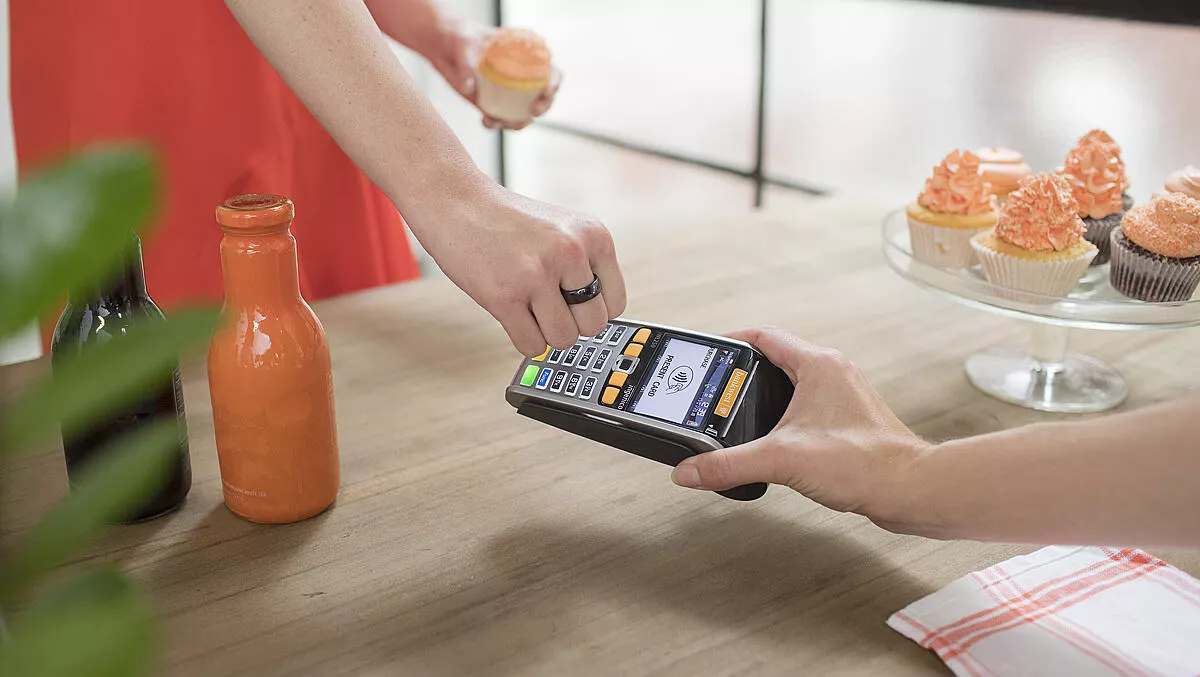 Wearable payment options sweeping Australia
FYI, this story is more than a year old
New Bankwest research on spending habits reveals a growing level of comfort with wearable payment technologies in Australia and a massive upsurge in their use in December and January.
Analysis of the past 12 months' usage of Bankwest's Halo payment ring (launched in Jan 2018) shows a dramatic increase in customers' reliance on the wearable technology by more than 200% over Christmas.
The analysis also shows how Australians are becoming gradually more comfortable with using wearable payment technologies to meet their spending needs in their everyday lives.
In 2019, customers with both a Bankwest Debit Mastercard and Bankwest Halo ring used the ring for more than a third (36%) of all their purchases, up from 28% in 2018, with 31% of the total value of all payments made at an EFTPOS terminal in 2019 being made with the ring.
Bankwest technology and transformation executive general manager Andy Weir says that the research aligns with the existing trend of Australians being early adopters of new technologies.
"The use of the Bankwest Halo, coupled with a 90% increase in app logins in the past five years, shows how Australians adapt quickly to our rapidly changing digital world," he says.
"When we first launched the Bankwest Halo we knew one of its main drawcards was its convenience because it's always at hand (literally) it's hard to lose and doesn't need charging.
"Australian consumers expect ease and convenience when shopping and spending, and wearable tech fits in seamlessly with our lives, especially at busy times of the year like Christmas.
According to Gartner, Worldwide end-user spending on wearable devices will total US$52 billion in 2020 – an increase of 27% from 2019 – according to the latest forecast from Gartner.
End users will spend the most on smartwatches and smart clothing with spending growing 34% and 52% in 2020, respectively
One of the biggest influencers of increasing adoption of wearables is users who are new to the wearables market.
Other influences include improved sensor accuracy, better user data protection and, as the Bankwest ring shows, advances in miniaturisation
Device makers will focus on smaller and smarter sensors, and those built into wearable devices will increasingly be capable of more accurate readings enabling more use cases.
Miniaturisation will also greatly benefit smart garments. Advances in miniaturisation have enabled device makers to integrate sensors that can track sleep or medical conditions into wearables that are almost invisible to end-users.