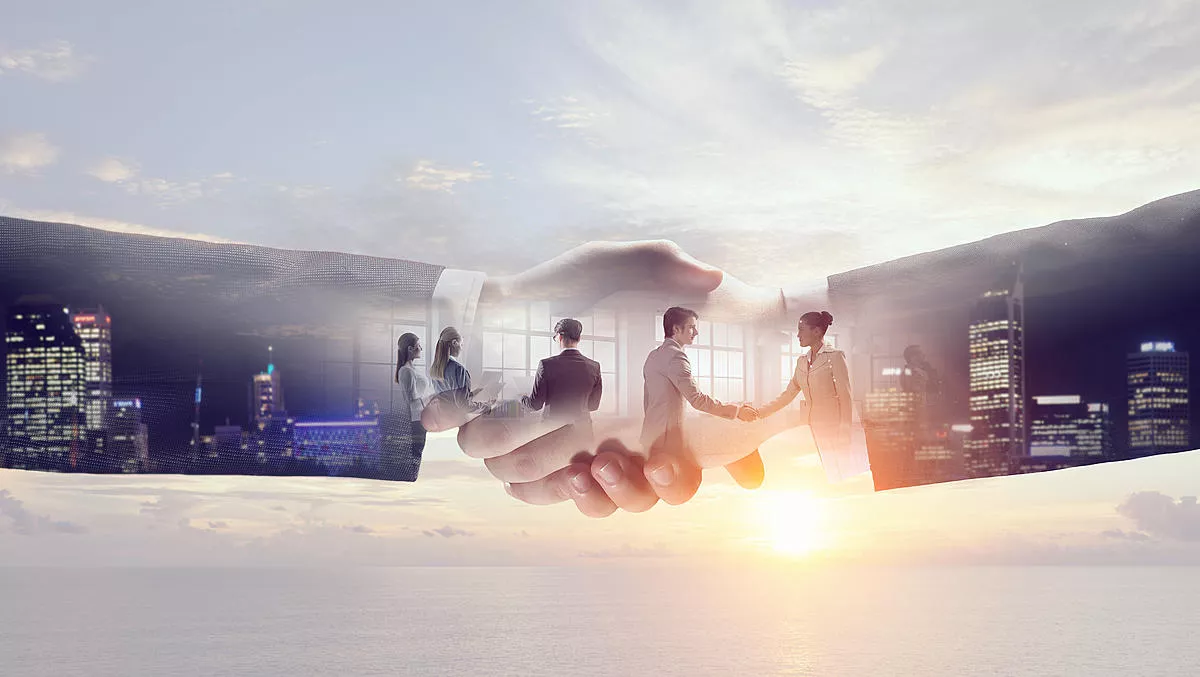 Vocus to resell Zoom products in ANZ as demand for remote tools soars
FYI, this story is more than a year old
COVID-19's impact continues to be felt across the world, and businesses which provide services to streamline a 'work from home economy' are scrambling to keep up with demand.
GlobalData has today revealed that Australian-based fibre and network solutions provider Vocus has partnered with communications vendor Zoom as demand for video and remote team collaboration tools skyrockets.
Vocus has agreed to resell Zoom Meetings, Rooms and Webinars to enterprise and government customers in Australia and New Zealand, according to GlobalData.
This is the first carrier partnership that Zoom has entered into within the Australian market.
"This is a positive move for Vocus because the partnership enhances its unified communications and collaboration portfolio and creates opportunities to increase customers' wallet share," says GlobalData technology analyst Siow Meng Soh.
Zoom is reportedly seeing an unprecedented level of uptake in the market, and has reported an addition of 2.22 million monthly active users so far during 2020, which is more than it did in the whole of 2019 (1.99 million).
GlobalData's Install Base analytics tool reveals that in Australia, while some large enterprises have already deployed Zoom's solutions, there are still a lot of opportunities for Vocus since Zoom's penetration in the country is relatively low – less than 1%.
"There are greater opportunities in the mid-market, which is a sweet spot for Vocus," says Soh.
"This move is also timely since companies are encouraging remote working for business continuity reasons in the face of COVID-19, and video conferencing and team collaboration tools are in demand.
"Moreover, the solution is intuitive and open – already integrated with Microsoft Teams, Slack and Google Hangouts.
"This makes it easier for Vocus to sell the product and enjoy a competitive advantage by being the first telco to resell Zoom."
However, GlobalData stresses the partnership represents a reseller agreement, with Vocus offering Zoom as an off-the-shelf product and not integrating it with existing products or service management tools.
Verizon in the US, for instance, has integrated Zoom with existing audio to ensure consistent quality across all locations; and it provides onboarding and ongoing monitoring/support services, says GlobalData.
"Vocus is also relatively late in the cloud-based video conferencing and team collaboration space and competitors already offer similar solutions from other vendors (e.g., Microsoft Teams, Cisco Webex Teams," adds Soh.
"Slack, Google G-Suite and Bluejeans). To have a more compelling offer, Vocus can consider bundling zoom with other products such as SIP, VPN for remote users, SD-WAN and wireless solutions.