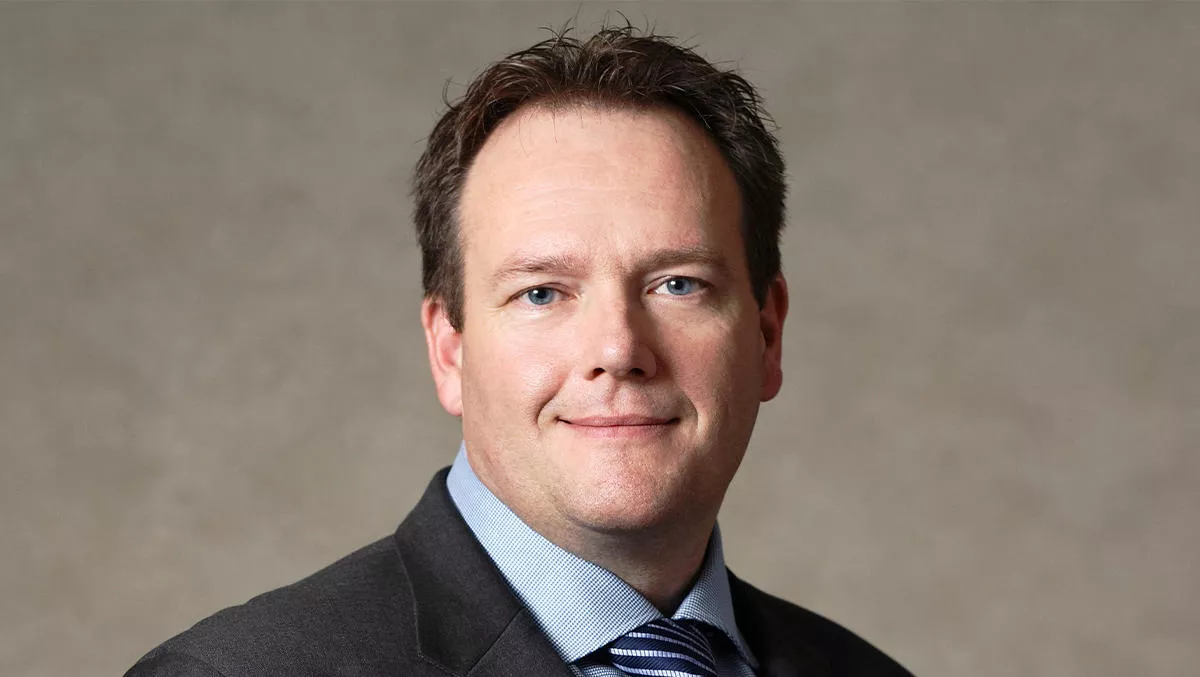 Visibility key to resilient supply chain amid COVID-19
Thu, 30th Jul 2020
FYI, this story is more than a year old
The COVID-19 pandemic has put supply chains under tremendous pressure, forcing accelerated digital transformation years ahead of planned projects. At the same time, it has exposed serious flaws and vulnerabilities such as a lack of agility and flexibility in responding to unanticipated urgent demand, as well as a lack of technology solutions to manage the new sourcing and fulfilment strategies.
The most pressing need for supply chains is visibility.
Supply chains need to be more resilient and responsive, and ultimately, autonomous. To achieve this, they needs to offer more transparency. Ideally, any party should at any time be able to answer the question: 'Where is my stuff, and when will it arrive?'
Currently, supply chains are being disrupted by supplier and carrier capacity shortages, raw material shortages and disruptions due to port capacities. The shutdown of commercial passenger planes through Heathrow Airport, for example, put an intense strain on supply.
According to Air Cargo News, 34% of the UK's cargo passes through Heathrow, of which 95% is usually carried in the cargo hold of passenger planes. We've also seen the impact of reliance on China as a key supplier of raw materials for medicine and surgical supplies when it went through a major lockdown.
But the COVID-19 outbreak is also triggering major potential digital manufacturing and supply chain opportunities, such as:
Modernising remote work capabilities
Remote monitoring and diagnostics of operations and assets
Heavy investment in process automation
Remote product service as a key part of product innovation
A more resilient supply chain
Artificial intelligence (AI) will drive decisions, automate activities such as inspection, and support other capabilities such as collaboration and ecosystem support. Automation will take place in both hardware and software, as robotic process automation (RPA).
There will also be the convergence of IT and OT (operational technology) data, bringing together the information that's coming from sensors on the factory floor through transportation into retail, and this is being integrated into IT capabilities to enable greater insights and data-driven decision making.
The cloud, with its continuous delivery of innovation, has obviously been a clear advantage to companies that have implemented it, enabling access, automated capabilities, collaboration and ecosystem development.
Research firm IDC interviewed 80 CEOs in January-February 2020 about their key priorities, and over 50% of organisations in ASEAN and ANZ plan to overhaul or upgrade their supply chains to enhance inventory or warehouse management efficiencies within the next three years.
Top of the list was critical infrastructure: building a digital IT infrastructure that supports resilient operations and pervasive experiences. When it comes to the supply chain, the top business priority is improved supply chain performance, followed by reducing operational risk and improving resiliency.
Supply chain performance is also a top-four priority for manufacturers. By the end of 2021, 35% of all large manufacturers will have automated supplier and spend data analysis, resulting in a 15% procurement productivity gain, IDC said.
By 2023, 50% of warehousing activities will use robots and situational data analytics to enable storage optimisation, increasing capacity by over 20% and cutting work order processing time in half, the research firm found.
Bringing about this transformation requires a change in thought leadership at many organisations. It involves evolving company culture and improving skills and resources, including the ability to recruit and train required talent. The skills for a fully digitalised supply chain include the ability to work with large data sets, digital literacy and technical vision leadership.
The supporting technology infrastructure required involves several elements:
Mobility: Providing access through secure equipment that enables processes, communication and security for a virtual workforce during periods of isolation

IoT/sensors: Adding real-time data on fixed and mobile assets, enabling maximisation of asset use and deployment through visibility and tracking

Security: Ensuring remote access to systems is authenticated and provision is made for endpoint security that prevents access to bad actors

BDA/ADI: Collecting and consolidating supply/demand data to gain actionable insights into erratic market trends, enabling mitigation of inventory under and over-supply

Connectivity/5G: Connecting mobile/edge devices to transmit key data or insights to enable data-driven decisions as close as possible to real-time
All this requires investment, but the ROI is rapid and significant, and the business value is huge. Companies that had already migrated to the cloud found it easier to remain operational during COVID-19.
We've seen examples of over 20% lead time reduction - from around 60 to 45 days - in a very long and complex supply chain once visibility was achieved. A customer that deployed machine learning to anticipate potential inventory issues has cut the distribution centre's receiving time has been reduced by 50%.
Visibility is key to successful automation and achieving resilience. The future supply chain must involve advanced visualisation of shipments, orders and items. It will have real-time tracking and tracing as well as providing exception alerts and issue management, resulting in predictive delivery dates and ETA. And this is the ultimate goal: being able to answer that key question of 'Where is my stuff, and when will it arrive?'