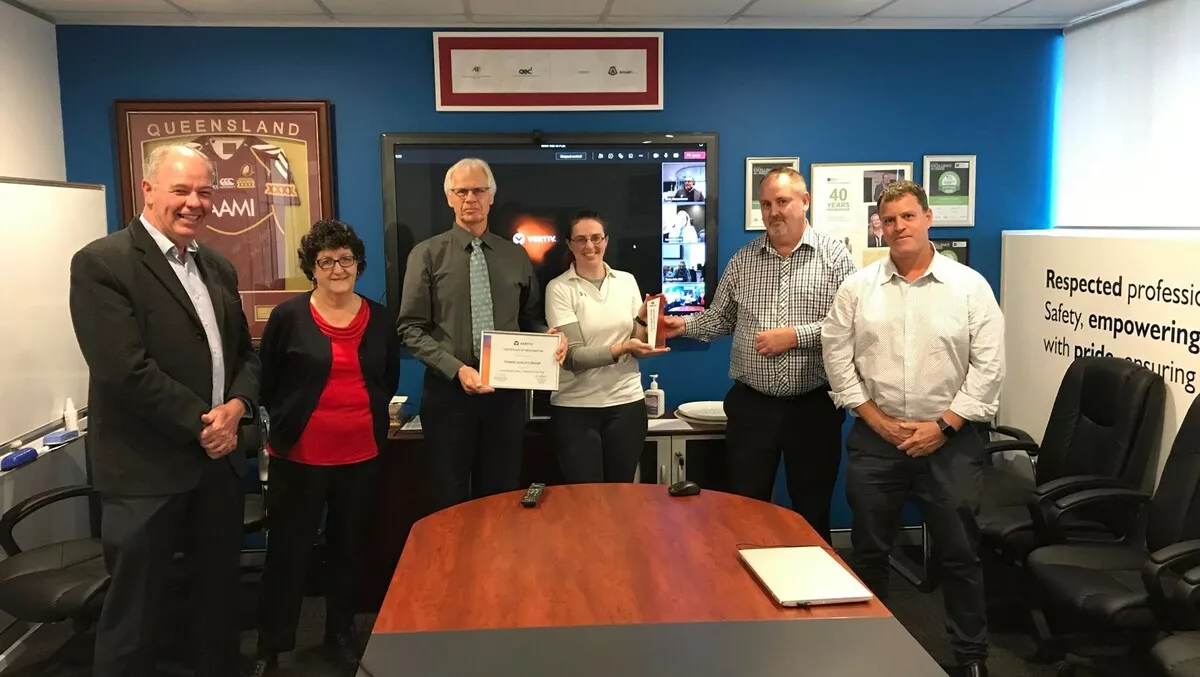 Vertiv celebrates ANZ mechanical & electrical channel partner success through 'turbulent' 2020
Tue, 14th Sep 2021
FYI, this story is more than a year old
Vertiv and five of its trusted channel partners recently came together to celebrate the support and success of Vertiv's mechanical and electrical business over the course of 2020, recognising the group collaboration and efforts taken to ensure the continued operations and growth of Vertiv data centers.
The company's partner awards recognised the best partners across five categories: Partner of the Year, Highest Sales, Best in Class Government, Best in Class Solution Provider, and Best in Class Wholesale.
Vertiv Australia and New Zealand mechanical and electrical channel manager, Bhargav Kumar Bhatt, says last year was a turbulent year for all businesses, but technology became the backbone that supported businesses and created new revenue streams.
"Data Centers have been the pipes in this digital revolution, and concurrently we've seen our M-E-business double in size over the last three years. Our success, ultimately, has been enabled by the locally reliable, on-the-ground support and vertical expertise our partners offer.
Winners include:
Partner of the Year: Power Quality Group (PQG)
Highest Sales: Natural Power Solutions (NPS)
Best in Class Government: SRA Solutions
Best in Class Solution Provider: Intelli Systems
Best in Class Wholesale: AWM Electrical
"We would like to thank and honour our 2020 winners and cohort of partners – we will continue to grow together and look forward to seeing this next year of business flourish for the full-line partner. Our aim is to arm IT and mechanical and electrical partners with a Swiss Army Knife of data center solutions, enabling fully-personalised, flexible service for any customer use case."
Vertiv recently announced the relaunch of its Partner Program, which includes the availability of uninterruptible power supply (UPS) solutions through B2B and B2C eCommerce platforms in Asia Pacific.
The company also has plans to enhance incentive programs, IT bundling promotions and enablement activities, and other marketing activities.
"We've seen a strong demand in the channel space throughout the region as the pandemic has shifted our focus towards strengthening and enhancing the edge computing space. At Vertiv, we've adopted a channel-first strategy where our goal is to improve the buyer experience and ensure ease of doing business with us. We do this by equipping our valued partners with the tools to help them succeed," comments Vertiv Asia senior director for channel business Daniel Sim.
This year the company has launched new products including the Vertiv SmartCabinet ECO, the Vertiv SmartRow 2, as well as the Vertiv Edge line-interactive UPS.
"Technology plays a very important role in our new normal. Vertiv and its partners are well-positioned to respond to the strong demand for IT solutions to support this increase in technology adoption and digitisation across all industries," concludes Sim.