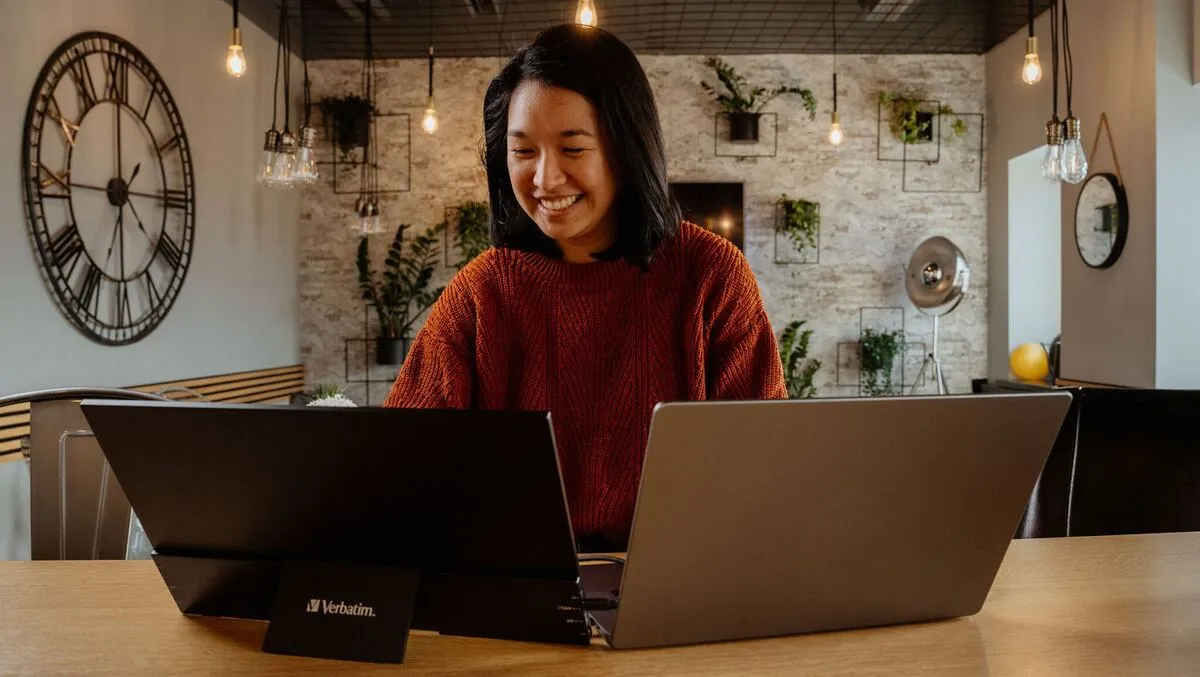 Verbatim launches portable monitors for an on-the-go life
Verbatim, a leading provider of data storage solutions & technology accessories, has announced the launch of its new range of portable monitors. These innovative devices will enable users to extend their screens wherever they are. The rollout includes three upgraded touchscreen models available in 14", 15.6", and 17.3" sizes and a 14" non-touchscreen model.
These state-of-the-art monitors feature Full HD resolution (1920x1080 pixels) and support up to 16.7 million colours. This ensures sterling, crystal-clear imaging and captivating videos. They also come with touchscreen functionality that supports capacitive 10-point multi-touch with G+FF technology for easy, flawless touch control. Users can simply connect these monitors to their devices using a USB-C cable, which also provides ease of setup for compatible devices.
Among their many notable features, these monitors come equipped with an IPS panel, providing a full viewing angle of 178 and a 16:9 screen ratio, housed in a robust aluminium casing. This not only ensures longevity and protection against wear and tear but also enhances picture quality thanks to built-in HDR technology.
The versatility of these monitors is one of their defining characteristics. They are perfect for work, travel, and gaming. They can be connected to PCs, Macs, tablets, phones, or consoles via USB-C1 or HDMI. This makes them particularly suitable for those working or gaming on the go. They are also ultra-slim lightweight and come with an integrated speaker and audio jack for headphones or speakers.
Verbatim's portable monitors come with all necessary cables, including USB-C to USB-C, USB-A to USB-C, and HDMI to HDMI. There's also a power adapter with an AU plug for an optional additional power supply and a neoprene protective sleeve to safeguard these monitors from damage while being transported.
Tracy Myers, Product Manager at Verbatim Australia, expressed her excitement about the launch, stating, "We are thrilled to offer these new portable monitors, which provide users with a high-quality and versatile solution for extending their screen while on-the-go. Our monitors are designed to enhance the user experience, whether it is to expand the screen of a phone or tablet, give one-on-one presentations, or enrich a portable gaming system, and provide them with the flexibility to work or play wherever they are." The new Verbatim portable monitors are now available for purchase through selected retailers and online platforms across Australia.
Verbatim has made its mark globally with its products being sold in over 120 countries. Their diverse range includes Optical Storage Media, USB Drives, Memory Cards, Hard Drives, Solid State Drives (SSDs), Mobile and Desktop Accessories, Gaming Accessories, and LED Lighting solutions.