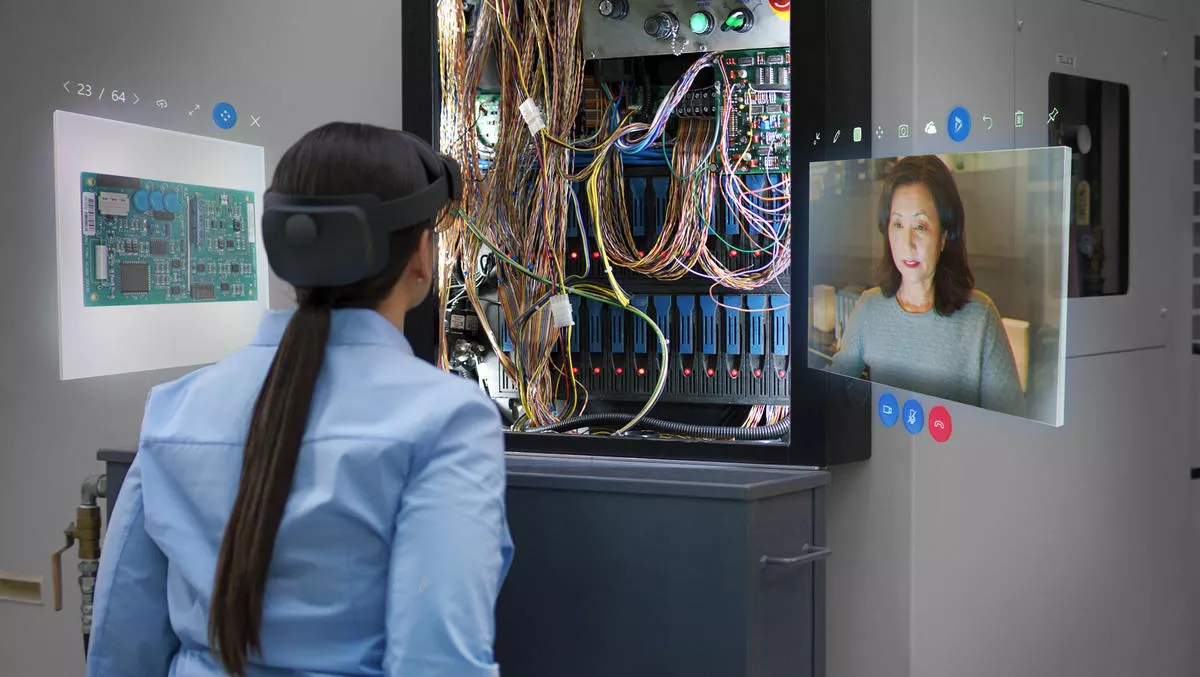 Velrada launches cloud apps built on MS stack
FYI, this story is more than a year old
Microsoft partner Velrada has launched its own series of cloud apps to capture a slice of the global software as a service (SaaS) sector.
Velrada deploys the Microsoft stack to bring digital efficiency to companies across Australia and globally, particularly in the infrastructure and facilities, mining, engineering and government sectors.
Velrada designed and built the PowerRoster series of SaaS products to help companies keep track of complex resource management and rostering requirements with a full spectrum of digital management tools.
"Velrada has built its business as a global Microsoft systems integrator, but we have now successfully added a SaaS solution built on the Microsoft Dynamics Cloud," says Velrada global products and solutions director Dominic Nolan.
"We're now able to offer customers specific industry-focused solutions under the PowerRoster brand integrated with the full stack Microsoft solution platform under Microsoft's Cloud Solution Provider reseller arrangement, and agile integration services, and contemporary application managed service to support customers in a world of continual release management and service consumption."
Velrada's PowerRoster apps are aimed at large corporations whose technical and industrial operations can span the globe.
The company sees a huge global addressable market for PowerRoster, aligning its products with the significant growth seen in the uptake of Microsoft Dynamics and Azure cloud platforms.
PowerRoste is the first product to be launched through Velrada's Level19 initiative, an incubation group teaming Velrada up with a number of private investors to develop SaaS solutions.
"It's pleasing to see the PowerRoster product develop out of our Level19 incubation group, and take advantage of the know-how that we have in Western Australia in the asset and field service-intensive sectors such as mining, utilities, energy and EPCM and FM," says Velrado CEO Robert Evans.
PowerRoster will be available on Microsoft AppSource, the destination for business apps, and signals Velrada's intent to become a global SaaS player with full backing from Microsoft.
"Velrada has successfully qualified for inclusion in Microsoft's exclusive Partner Advisory Council and Inner Circle programmes aimed at supporting Microsoft's top global partners, and this gives us access to key executives, programmes, marketing support and insight to product road maps and development plans," explains Velrada global sales and marketing director Saul Sabath.
"Velrada is receiving significant marketing support from Microsoft and incentives to invest in growing our license base, and we are entering a global "Co-Sell Ready" agreement where Microsoft sales representatives will be trained to sell PowerRoster. We are working closely now with Microsoft's Dynamics global 'black belts' team, and Sales teams on projects in Europe and the US, and have customers using PowerRoster in Australia including in Federal Government, FM and resources."
Related stories
Top stories