Updated: Veeam offering ANZ resellers US$10m in free cloud services for customers
Thu, 16th Feb 2017
FYI, this story is more than a year old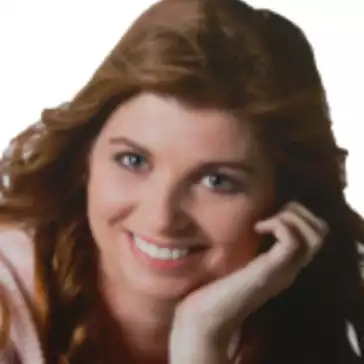 By Heather Wright, Contributor
Veeam has launched a new program which will see the vendor and its channel partners giving away cloud backup and disaster recovery as a service in an effort to drive new business opportunities, with the program already winning early approval from local channel partners.
Amaury Dutilleul-Francoeur, Veeam ANZ head of channel and cloud, says US$10 million will be given away through the program in Australia and New Zealand.
"This will provide our channel partners with the opportunity to reach out to businesses to address their disaster recovery-as-a-service needs," Dutilleul-Francoeur says.
"The Free Cloud Services Program is an excellent catalyst for Veeam partners to create new business opportunities while delivering long-term value to their customers and reinforces our commitment to help our channel partners grow their cloud business," he adds.
The program, which will be available to Australian and New Zealand partners in a month's time, sees every customer using Veeam for on-premises backup and recovery eligible for up to US$1,000 in free cloud backup and DRaaS from Veeam and its partners.
Globally Veeam says it will provide US$200 million in free cloud services.
Veeam says the program will help traditional resellers expand in the midst of a cloud-based servies marketing shift.
"Veeam is connecting resellers with Veeam Cloud and Service Provider (VCSP) program partners, helping them establish cloud services businesses that generate growing monthly revenue streams," Veeam says.
Veeam says its commitment to invest in DRaaS comes as demand for the VCSP from enterprises soars, on top of 79% year on year cloud growth in 2016.
"DRaaS continues to gain momentum due to more affordable prices and enhanced functionality to meet availability and compliance requirements," the vendor says.
Gartner is forecasting the DRaaS market to nearly triple within the next two years to hit US$3.4 billion by 2019.
The new program has won early approval from some of Veeam's local channel partners, with Lyncoln de Mello, communications and cloud practice director at Brennan IT, saying the IT services provider is looking forward to rolling out the offer 'to each and every one of our joint customers to help them stay available 24.7.365'.
"Veeam's cloud integrations have always provided practical solutions for customers," de Mello says. "The launch of the Veeam Free Cloud Services program is a testament to Veeam's commitment in providing always-on availability for all businesses."
John Ward, managing director of New Zealand's vBridge, saying the program 'is a great way for us to help our joint customers stay available 24.7.365'.
"We are thrilled that Veeam is bringing such a compelling offer to the New Zealand market," Ward adds.
The Free Cloud Services program runs through until the end of March and is available for Veeam Availability Suite, Backup - Replication and BackupEssentials end-user customers with active Veeam maintenance contracts.