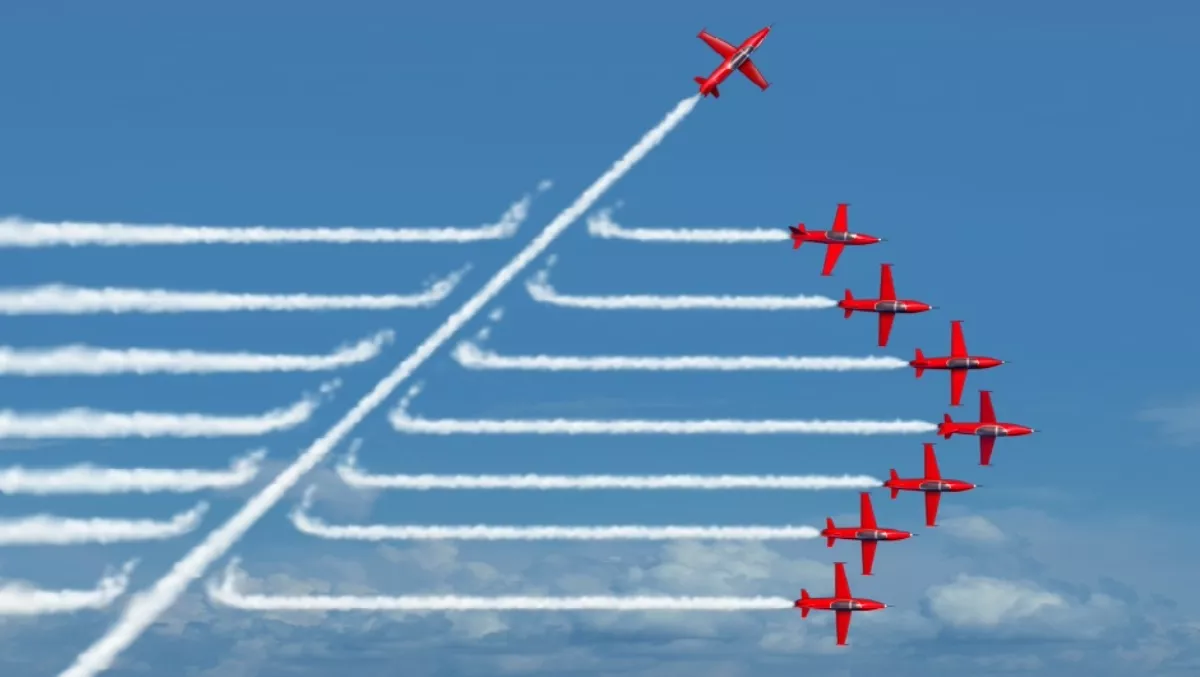 Understanding why Risk Intelligence is a true game changer for MSPs
FYI, this story is more than a year old
In an increasingly regulated and hostile Internet environment, Managed Service Providers (MSPs) are forced to move at the pace dictated by cybercriminals.
This makes protecting customers' confidential or regulated data, managing their vulnerabilities and demonstrating the value of these activities a huge challenge. The situation is further compounded by the fact that many customers don't understand the scale of the risks to their data.
Fortunately help is at hand.
SolarWinds MSP Risk Intelligence is the only information security platform designed to proactively uncover data breach risks, before they happen. And then communicate that risk in terms of financial impact to the business in language everyone can understand. What's more it's fully integrated within your existing SolarWinds MSP Remote Management and Monitoring platform (MSP RMM).
Risk Intelligence not only shows your customers just how you're keeping their data safe, but also demonstrates the value you're providing to them. This helps you differentiate your services in a crowded market and improve the security protection you provide to your clients. It also gives you a route to grow your business and your recurring revenue by acquiring more clients and offering a more comprehensive solution to your existing clients.
What do all breaches have in common?
There are three things that are common to all data breaches:
1/ Unprotected data
This includes personal info, health info, trade secrets and credit payments all of which are left unencrypted on systems, making them an easy target for cybercriminals.
2/ Unauthorised access
Employees and contractors have too much access to critical systems, which leaves companies open to compromise.
3/ Vulnerabilities
OS and third-party applications are left unpatched, which in cyber security terms is like going out and leaving your backdoor open.
Risk Intelligence enables you to tackle each of these areas by exposing critical data vulnerability on your customers' devices, and answering the following questions:
What data is at risk?
Who has access to it?
How can attackers gain access to the data?
How much will a data breach cost when it occurs?
It also allows you to communicate that vulnerability with:
Trending vulnerability over time.
Reporting - Dashboards that are easy to understand.
Compliancy report data for PCI and more.
So, how does it work?
MSP Risk Intelligence scans your customer's network (including shared drives, end-points and cloud-based, hosted services like Dropbox, Google Drive and Microsoft OneDrive) for vulnerabilities and the presence of unsecured confidential, personal or regulated data. From this information, the software calculates and presents a clear financial liability amount.
It also provides specific, actionable and timely information to help you understand and work to remediate the many internal and external risks of system compromise and data loss. Crucially, understanding the vulnerabilities and the customer data at risk allows you to react accordingly and efficiently.
Finally, it generates reports that allow you to demonstrate the value of comprehensive security services and efficient delivery of IT services.
How can it help you grow your business?
MSP Risk Intelligence is an ideal tool to support the development of a profitable Managed Security Services practice. It enables you to:
Build a strong case for security investment through audits.
Locate all of your customers' sensitive data and minimise their exposure.
Understand the dollar cost of a potential security breach.
Proactively protect your data from an attack.
Help estimate and control Data Insurance requirements.
By examining your customer's vulnerable at-rest data across their network, the vulnerabilities on their systems and calculating the potential financial risk should a breach occur, you have the opportunity to offer advanced managed security services to your customers. Taking action is important; taking the right action makes you an IT security superhero.
To find out more about MSP Risk Intelligence and a free trial, click here.