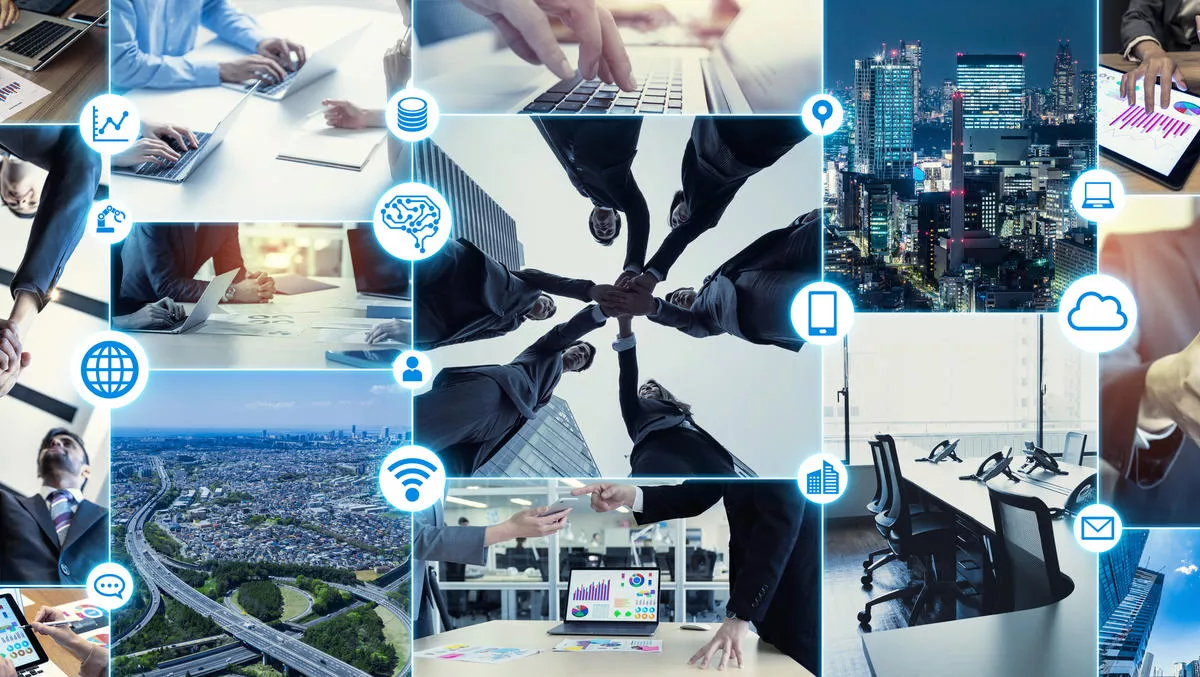 UiPath extends Business Partner Program for global ecosystem
FYI, this story is more than a year old
UiPath, the Robotic Process Automation (RPA) software company, has made additions to its Business Partner Program with the end goal of enabling organisations around the world to engage with hyperautomation.
As a result of the upgrades, UiPath is offering new training, certification, and marketing programs for business partners through the launch of its UiPath Services Network (USN).
According to analysts at Forrester, automation is taking on new urgency in the context of business risk and resilience following COVID-19.
The UiPath Hyperautomation Platform enables businesses to scale automation across the enterprise, offering capabilities to support the different phases of the automation lifecycle with added deployment options.
Through the offering, UiPath aims to bring automation to the masses by enabling employees to both engage in the automation process and benefit from working alongside robots.
In order to do this, UiPath works with global and regional partners through the UiPath Business Partner Program.
The new USN recognises a network of service delivery partners accredited with advanced delivery skills on par with the UiPath Professional Services team.
Currently, more than 180 partners are involved in the USN, with more than 20 partners certified worldwide. These partners, which have obtained company-level certification and are designated as UiPath Certified Professional Services, offer strong RPA skills, and can provide both customer references and best practices to customers, the company states.
Furthermore, UiPath Academy for Partners offers new training and content customised for partners to allow them to customise their approach to enablement, achieve profitability, and establish differentiation in the market. UiPath states.
According to the company, the UiPath Academy for Partners was built based on partner feedback and gives individuals a curated learning experience tailored to their specific job role.
Through a specialised site, partners of every variety can access an expanded set of materials, including product training, solution guides, presentation decks, and more.
This role-based content enables partners to personalise how they engage and leverage resources with UiPath. These training additions build on legacy partner programs such as Partner Academy and Reboot Your Skills.
Since launching earlier in 2020, more 6,000 partners participated in Partner Academy and more than 700 partners recently participated in a free, 4-week online learning program called Reboot Your Skills designed to enable business users to develop essential automation skills in 16 hours.
The UiPath Business Partner Portal also offers additional selling and technical tools for business partners to sell RPA. In addition, UiPath is launching five new turn-key digital marketing programs, which will be available in the Business Partner Portal, for business partners to understand how to demand for RPA.
These programs include: Automation for a Fast-Changing World (for healthcare organisations); Hyperautomation Event-in-a-BoxIts Time to Automate; Promote Your Partnership; and Intro to UiPath - Hyperautomation.
Later this year, UiPath will also launch a new Partner Locator to help customers find partners in their geography who have the proper skillsets to help them on their automation journeys.
Finally, UiPath has also brought on new technology integrations. This includes technology partnerships and new native integrations which means business partners can provide services around Oracle, Salesforce, ServiceNow, Workday, and more.
UiPath VP Global Partners and Alliances Cheryln Chin says, "The enterprise ecosystem is undergoing a rapid evolution and companies are investing heavily in technologies that enable the digital workplace, such as RPA.
As businesses around the world are forced to be more agile due to rapidly changing environments, automation is proving more valuable than ever before.
"Through our training, certification, and marketing programs, as well as our technology alliances, were making it easier for our business partners, who are on the front lines working with enterprises on their hyperautomation journeys, to plan for and build robots.