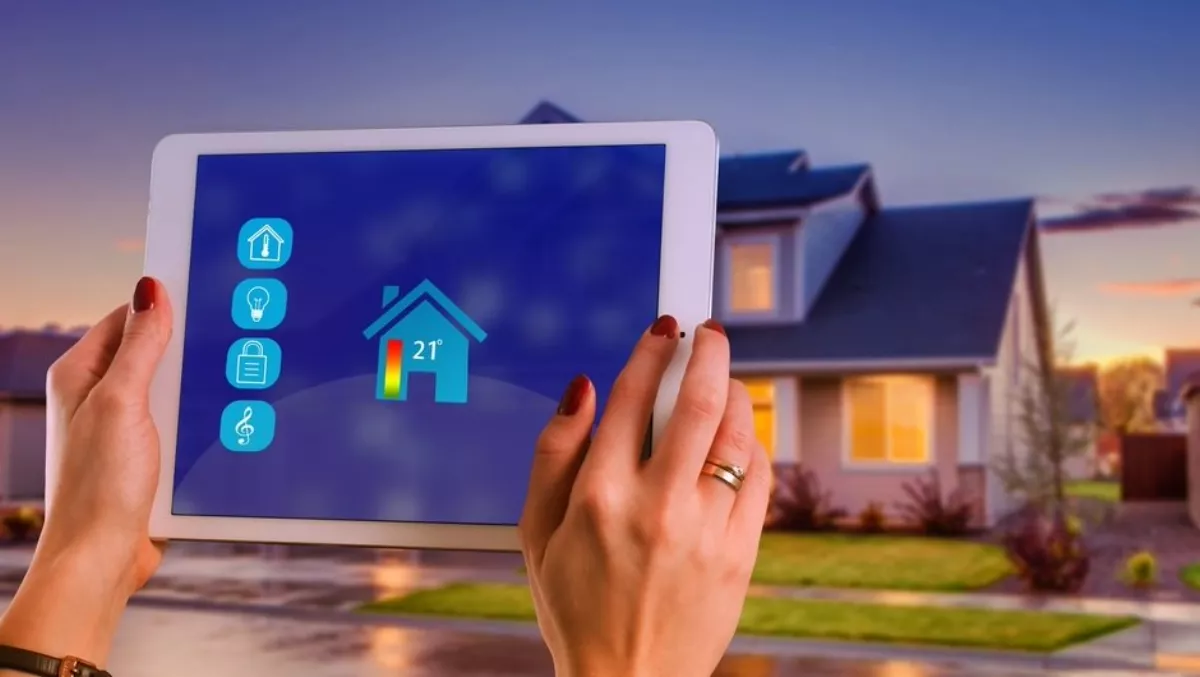 The smart home tech that will be huge in 2019
FYI, this story is more than a year old
Not so long ago, the ability to receive verbal instructions from a speaker box or control your household appliances from your smartphone were fantasies created by the over-imaginative minds of Hollywood screenwriters.
But, owing to a wave of technological advances - machine-learning; inexpensive, high-speed internet; secure cloud storage; mobility solutions and low-cost devices - automated homes are now less fiction and more science.
And it's no longer the domain of wealthier homeowners and tech junkies either.
As they become more accessible and user-friendly, smart home technologies are starting to have a widespread impact globally, even in developing nations.
"There is no doubt that the era of smart homes has officially dawned and, although consumers have been a bit slower on the uptake, they are beginning to sit up and take notice," says Lew Geffen Sotheby's International Realty executive director Sandy Geffen.
She says that for millennial home buyers, a generation for whom technology has been ever-present, smart systems are the features they value above everything else.
"Whether or not homeowners are yet seduced by the convenience, comfort and peace of mind these cutting-edge systems can offer, what they should not ignore is the fact that the biggest adopters of this technology are also the largest emerging home buying market – millennials," says Geffen.
Smart home tech has come a long way since 2015, with the introduction of devices like Google Home and Amazon Echo, but big things are expected from the smart home sector in 2019 as it continues to expand its mainstream reach.
Property portal Private Property gave us their take on what consumers will likely be eyeing this year as they give their home or property to rent a high-tech makeover.
Smart speakers
Amazon, the traditional market leader for smart home speakers, announced late last year that it will be giving its range of Alexa-powered devices a makeover, loading them with features that will improve the sound, design and smart home features of these gizmos. The next batch of flagships include an upgraded Echo Dot, which comes with a handy voice assistant that lets you connect to your smart home devices; a much more polished Echo Show with a built-in smart home hub; and a redesigned Echo Plus with offline commands and a temperature sensor.
Nature-inspired tech
With the rising demand for apartment living, bringing the outdoors indoors will be a big theme this year.
An exciting product currently available for pre-order is the EcoGarden, an interactive ecosystem that lets you grow greens above and nurture fish below.
The EcoGarden is a useful smart device if you've ever forgotten to feed your fish or water your plants.
It acts independently or on your commands via a smartphone app to perform its tasks.
Smart lighting
If you're a fan of the Philips Hue wireless controlled LED ambient bulbs, you might be interested to know that the company has unveiled a lineup of outdoor fixtures at the 2019 Consumer Electronics Show.
Launching in February, you can get your hands on the Hue Outdoor Sensor that is activated by movement; the Discover Floodlight, which is connected to the Hue Bridge and floods your yard with millions of colour schemes; and the Econic Outdoor Wall Light, also featuring a range of colour options that can be controlled by your smartphone.
Smarter security devices
While smart tech is traditionally about convenience and entertainment, security will remain a top priority for homeowners in 2019 and, this year, manufacturers will really deliver the goods.
From Ring's new Doorview Cam that offers motion detection, 1080p live video streaming and voice intercom; to the Arlo Security System that notifies you of gas and water leaks, smoke, temperature changes, and moving windows and doors--home security looks to get more sophisticated in the coming years.
Interactive kitchens
The cooking area of tomorrow will be a real-life version of the home in Back to the Future 2, as technology is fast playing catch-up in the kitchen.
Some appliances like the second generation June Intelligent Oven let you cook a meal without having to set the temperature and time beforehand.
It comes with a range of cooking programmes to prepare the food the way you like it without much of your intervention.
Many of the smart home devices promised by sci-fi have been constantly evolving over the last couple of years and look to reach a point of maturity.
Whether the tech will make its way into your home or provide the inspiration you need to future-proof your home, there are a number of fun and handy smart home trends leading the way in 2019.