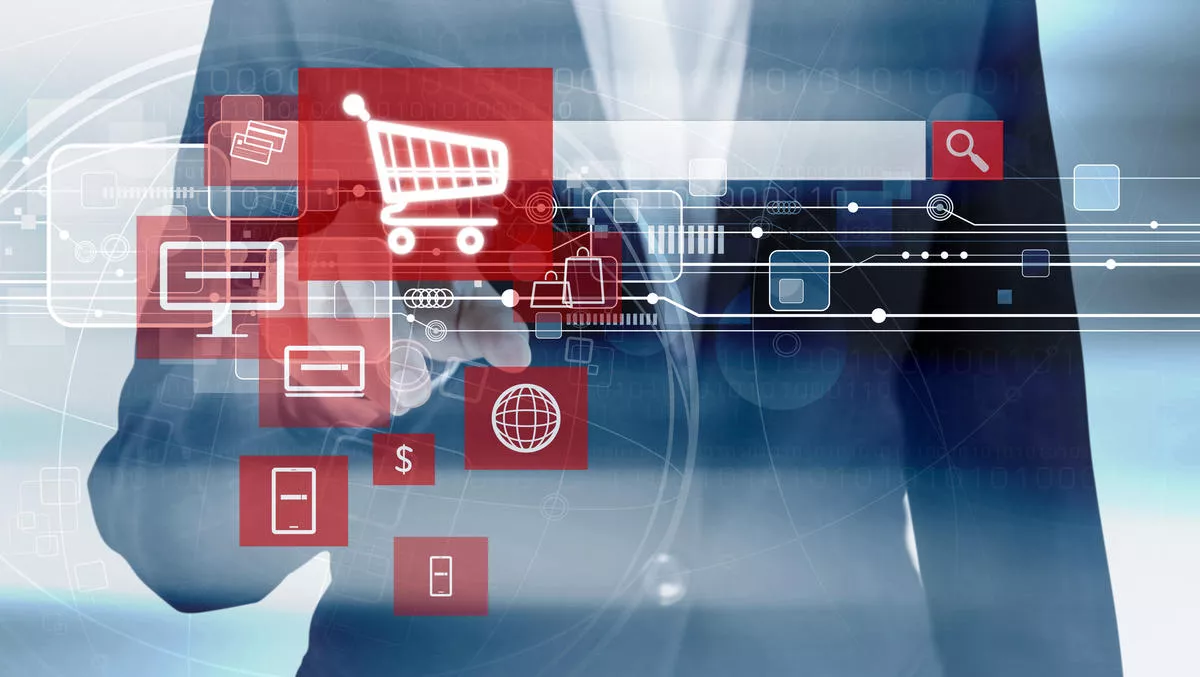 The place of AI in the future of B2B eCommerce
FYI, this story is more than a year old
In many separate arenas of the world of technology, COVID-19 has been the great accelerator.
Cloud computing is perhaps the most obvious example, with the pandemic inducing heavy reliance on remote collaboration and communication tech; a surging interest in cybersecurity solutions is another; mandates for social distancing has also rendered traditional forms of commerce impractical and given rise to the ubiquity of eCommerce.
eCommerce has been widely reported on in the context of B2C transactions, but the need for remote commerce has of course extended to the B2B arena, where business as usual has gone out the window.
B2B commerce has gone truly digital in the wake of the pandemic, and it's changed processes and behaviours for those on both sides of transaction – perhaps for good.
"All of a sudden, you don't have the ability to have field reps out there, interacting with customers face to face," says PROS ANZ managing director David Bray.
"For a lot of organisations, it's limited their ability to be able to do things through call centres easily because their workforce had to move to work from home.
"[There's been] a huge shift towards looking at how to use the eCommerce as part of a broader B2B engagement.
Such a large shift requires an overhaul in the ways in which B2B organisations and their salespeople approach their role. It's no longer adequate to rely on in-person meetings with customers, lunches with clients or other physical events – salespeople must virtualise their role, and that requires the right tools.
Buyers have taken full control of the buying process in this new virtual model of commerce, and this means the B2B seller has to step their game to earn customer loyalty by engaging with those customers where, when and how the customer wants.
The key to this is AI.

AI in a B2B setting
"B2B organisations that are selling typically have a large number of products and a large number of customers," says Bray.
"With that comes a massive amount of data, and the challenge is to effectively use this data in real-time to provide a relevant experience to buyers.
"B2B sellers need to look at delivering a personalised process in terms of selling, rather than a disconnected one that doesn't align with customer preferences – and that's where AI comes in.
"Having a sophisticated AI solution allows sellers to go through all of that data and ensure there is a consistent and cohesive experience around pricing, which may not have been present in the past.
Now that B2B customers' only option is online, they want to receive the same experience as a B2C customer.
PROS' Real Time Pricing eCommerce solution uses AI and machine learning to collate an organisation's pricing and sales data, delivering consistent, cross-channel pricing experiences to customers who want an answer yesterday. This allows organisations to leverage the same efficiency as a B2C seller, and goes a long way in fostering customer loyalty.
The solution is able to provide this service through its Real Time Pricing Engine, which is built on over 30 years of PROS experience and generates real-time price calculations for tens of millions of daily price requests per site.
It also provides sellers with 99.95% availability for price requests through intelligent automation which erases interruptions and eliminates unnecessary downtime. Customers are provided with an SLA for response time, so salespeople can rest assured every sales opportunity is taken care of.
"We've had a lot of experience in using AI to be able to drive those pricing discussions," says Bray.
"If a buyer is logging on and looking for a price for a certain product, they don't want to be going backwards and forwards in negotiation.
"So the question is, how does the seller deliver a price to them that is relevant and enables them to actually continue that buying process?
"Our AI-powered solution drives those pricing discussions and delivers a relevant price for that particular customer based upon their previous purchasing patterns and other similar customers purchasing patterns.
The solution also looks at gaps in how companies have ordered previously, product mix and how it's changed, and then makes recommendations based on that intelligence.
The future of B2B selling has been accelerated by the COVID-19 pandemic, steering organisations towards full digital selling capabilities as part of a wider eCommerce strategy – and AI and machine learning are fundamental aspects at the heart of this strategy.
PROS helps businesses transform the selling process to be ready for the world of digital commerce by accelerating sales cycles and delivering valuable product and pricing insights.
To learn more about PROS' eCommerce solutions and insights, click here.