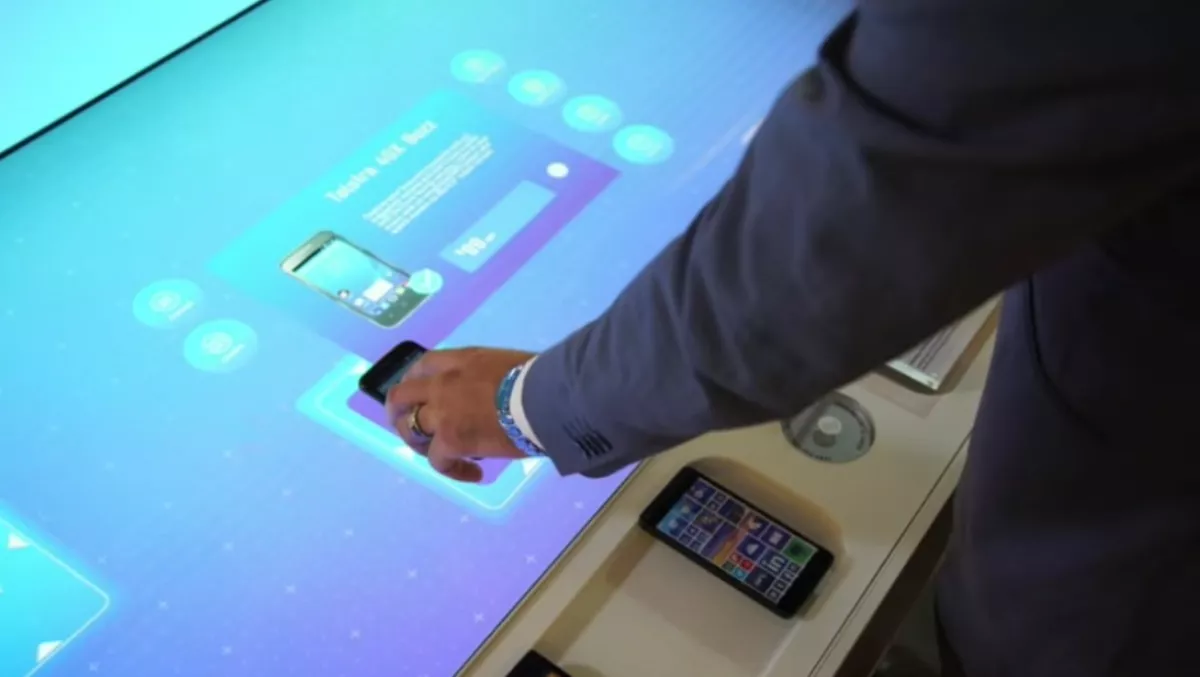 Telstra and Microsoft team up for 'store of the future'
FYI, this story is more than a year old
Telstra and Microsoft are teaming up to create a new customer environment that brings together the online and physical world for Australian customers – and the initiative is already reaping benefits.
Andrew Smith, Telstra director of retail operations, says Telstra is using technology to create a store environment which encourages 'a truly personal connection between people and technology'.
Leveraging Microsoft's Universal Windows App Platform, and built on Windows 10, Telstra's interactive displays enable customers to sample products and services to help them with the decision making process.
"The use of Windows 10 and the Universal Windows App Platform allowed Telstra to develop and deploy engaging adaptable content and applications across a broad range of devices and displays throughout the store," Microsoft says.
Customers can seamlessly switch between physical and digital experiences, while 'tap and take' cards use near field communications to enable customers to effectively create a personalised digital brochure on the products they are interested in, simply by tapping the card on their selected product or service on digital kiosks in store.
The card has a unique code that can be used to review the information off-line – and complete the transaction at their leisure.
Telstra says this has lead to a 'significant increase' in customer engagement with 40% of customers interacting digially in store, continue their transaction online.
The telco is also using Microsoft Power BI to analyse customer traffic and offer a better mix of products.
Smith says using system improvements and tablets, the average store order time for customer advisers has reduced to three minutes, leading to increased sales, an upturn in visits to the stores and improved customer satisfaction.
Smith says last year more than half Telstra's service transactions were digital, something he says has given the company the opportunity to think big and redefine the role of its physical stores.
To date the solution, developed with Telstra business partner Engagis, has been deployed in six stores, incuding its flagship Sydney and Melbourne Discovery stores.
Telstra is also planning on using Surface devices to replace desktop PCs, allowing for products to be searched for and payments processed and receipted from anywhere in store without having to return to a dedicated point of sale area.
Over the next few years, Telstra plans to roll out more than 5000 Surface devices across its store networks.
Evan Williams, Microsoft Australia's business group lead Windows and Devices, says the development is an example of how Windows 10 is enabling retailers to embrace digital transformation in today's multichannel retail environment.
"The cloud and digital experiences are profoundly changing the way both businesses and customers interact," Williams says.
"Forward thinking companies like Telstra are embracing that change by understanding and adopting the possibilities provided by technology to improve the end-to-end customer experience – from consideration to buy and use.
"Windows 10, the Surface devices and Microsoft's Power BI open up a world of exciting opportunity through interaction, analysis and insight to deliver personal, seamless and differentiated customers experiences."
Smith says the Discovery stores are 'retail innovation hubs' which play a vital role in Telstra's retail strategy.
Related stories
Top stories