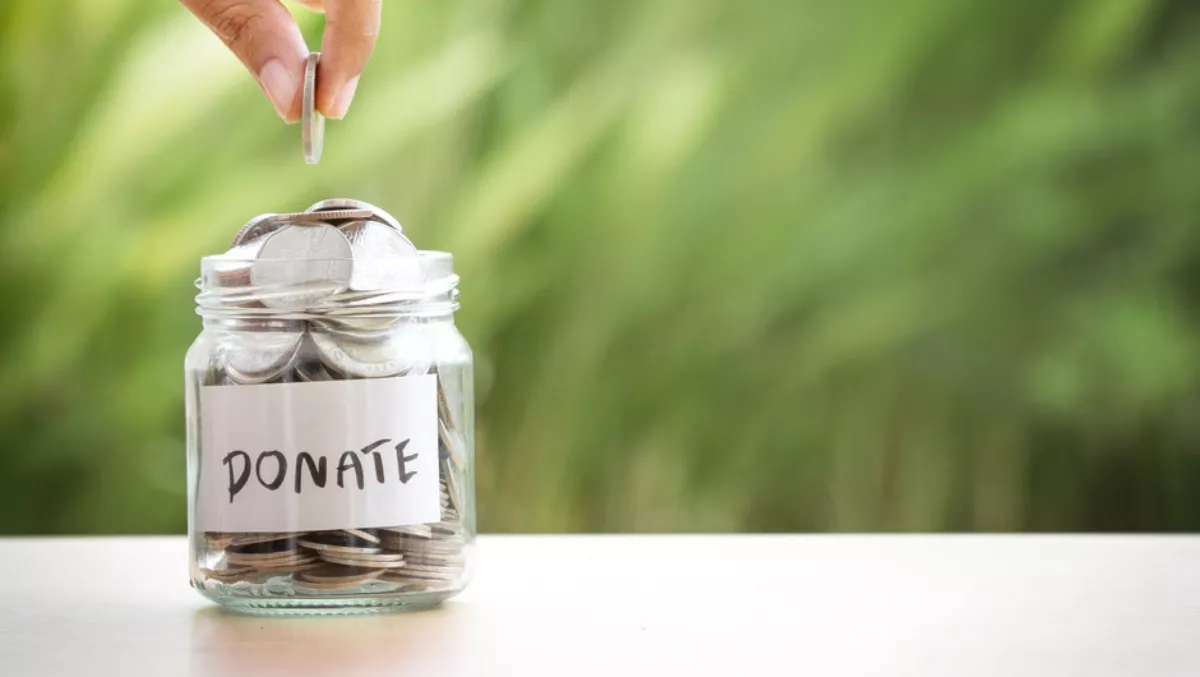 TechOne donates over $260k to alleviate youth poverty
FYI, this story is more than a year old
Enterprise software-as-a-service provider TechnologyOne has donated $267,000 to four of its strategic TechnologyOne Foundation charity partners, further accelerating progress towards its ambitious goal of freeing 500,000 children and their families from poverty.
The TechnologyOne Foundation charity partner recipients are Opportunity International Australia, The Fred Hollows Foundation, The School of St Jude, and The Salvation Army.
All four charities will attend a company-wide event at TechnologyOne's Brisbane-based headquarters today to accept donation cheques from TechnologyOne CEO Ed Chung.
The focus of the TechnologyOne Foundation is investing in youth as it this is how we can have the greatest impact on the future.
Furthering that commitment, the company has also announced two new three-year partnerships with The School of St Jude and The Salvation Army totalling more than $300,000.
The Salvation Army Queensland development manager Earle Johnston says that the ongoing financial commitment from TechnologyOne would literally save lives and create better futures for many of Australia's disadvantaged youth.
The School of St Jude founder Gemma Sisia says, "Everybody here at The School of St Jude loves the relationship that we have with TechnologyOne because we all feel it gives our students a huge advantage with graduating and gives them true access to the global community".
Chung adds that the TechnologyOne Foundation is all about giving back to communities and forms an integral part of the company's DNA.
He also says that it underpins TechnologyOne's '1% Pledge' - that is a commitment of 1% profit, 1% product and 1% time toward its charitable goals.
"We've set an ambitious goal of freeing 500,000 children and their families from poverty and, while TechnologyOne can help with much-needed funding and thousands of volunteering days each year, it's the amazing work of our strategic charity partners that is truly making an impact," he says.
TechnologyOne's partnership with Opportunity International Australia sees it provide small loans (microfinance) to women in India to enable families to grow businesses, earn extra incomes, and break the intergenerational poverty cycle.
"We are a year into our partnership with OIA and already we have assisted more than 12,000 children and their families out of poverty," Chung says.
"Since 98% of these small loans are repaid and then re-lent to other families, the impact creates a ripple effect within communities.
"The TechnologyOne Foundation is also one year into its partnership with The Fred Hollows Foundation and over that time we have already assisted 13,000 children through the Vietnam Child Eye Care Program. Over 20% of Vietnamese school children are impacted by visual impairment, yet two-thirds of vision impaired children have never received an eye examination or wear glasses.
The School of St Jude and The Salvation Army will invest ongoing funds into initiatives specifically focused on youth.
The School of St Jude will further develop its STEM and eLearning programmes, and The Salvation Army will deliver a number of disadvantaged youth programmes across Australia.
"It's extremely rewarding to see real change in action as a result of the work we're doing and the investments being made by the TechnologyOne Foundation. We're really proud of what we've achieved so far," adds Chung.