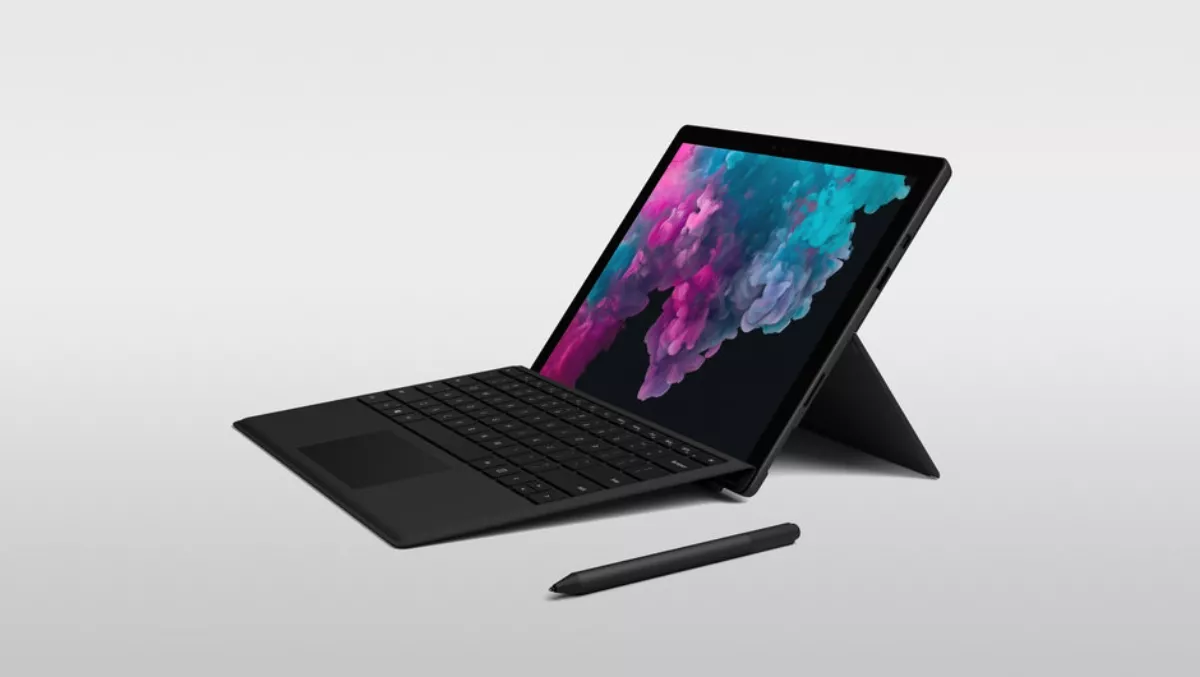 Take productivity to the next level with Surface
FYI, this story is more than a year old
Surface delivers the best of the Microsoft to meet the needs of businesses.
Modern work requires modern devices and employees are demanding hardware and software solutions that support their most creative, innovative and productive work.
Enabling employees to do their best work means equipping them with devices and software that empower them to do just that.
Businesses can boost their workplace transformation with the new Surface for Business devices.
Whether they need a 2-in 1, a laptop, or a desktop – Surface will inspire employees, bring the best of Microsoft, and give an organisation a competitive edge.
Microsoft's latest-generation Surface devices unlock more power, performance and value for business customers.
The Surface is designed for the modern workplace to empower teams with the best of Microsoft and industry-leading device innovation.
New Surface Pro 6 for Business is a versatile 2-in-1 portable laptop and tablet with a faster processor and new colours.
New Surface Laptop 2 for Business is a lightweight and powerful touch screen laptop with an edge-to-edge display.
New Surface for Business products are devices configured with specifications that enable the best experience for work including:
Standard on all Surface for Business products.
Windows 10 Pro delivers streamlined deployments, modern manageability, and best-in-class security.
Advanced Exchange Warranty Service – at no additional cost
In addition to the standard hardware warranty, businesses now get Advanced Exchange- a warranty service with
expedited device replacement, at no additional cost to reduce downtime for users.
(Available on Surface Pro 6 for Business and Surface Laptop 2 for Business)
8th Gen Intel Core processors – a unique business chipset
Surface for Business i5 SKUs have a unique chipset to deliver higher performance from the latest quad-core 8th
Gen Intel core processor (Intel Core i5 8350U).
(Available on Surface Pro 6 for Business and Surface Laptop 2 for Business i5 SKU variants)
Surface for Business ships with Windows 10 Pro, which is the best experience for Microsoft 365. Microsoft 365 is an integrated solution which brings together the productivity of Office 365 with advanced security and device management capabilities.
Surface is the best device for Microsoft 365, with research showing that up to 9 hours are saved per week for highly mobile workers on common tasks when using Microsoft 365 Enterprise with Microsoft Surface devices.
Find the perfect Surface device solution for your organisation here.