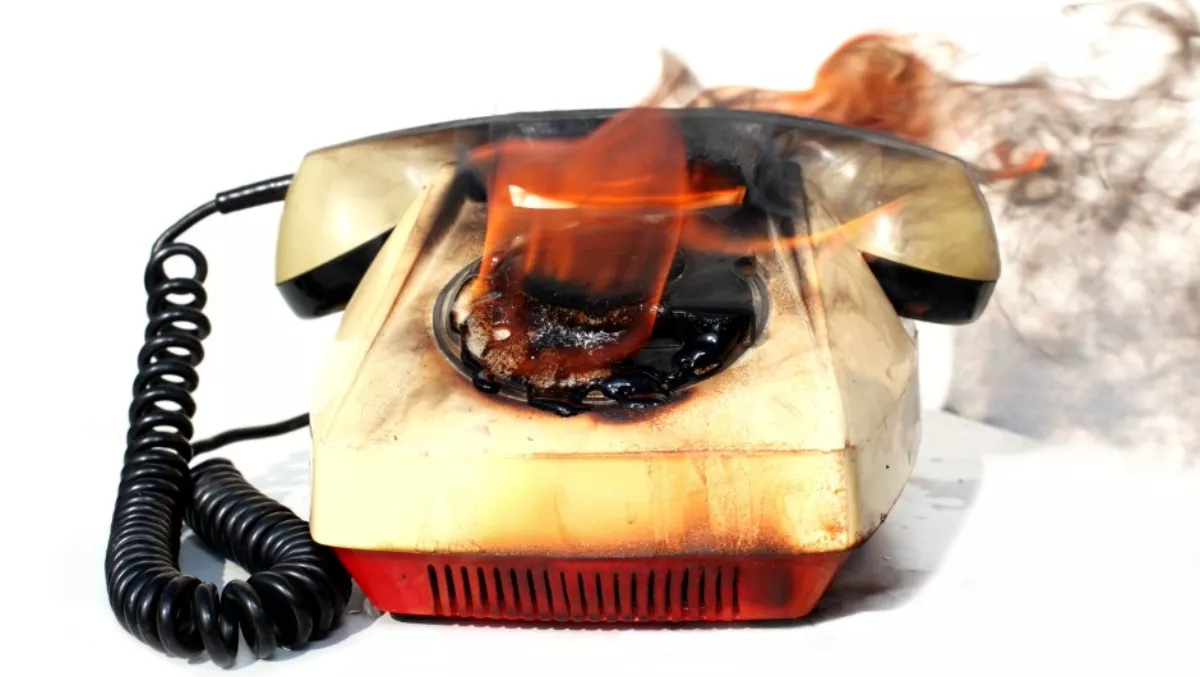 Surging demand among businesses for more interactive enterprise messaging
FYI, this story is more than a year old
There is a growing appetite amongst businesses for more interactive forms of enterprise messaging, including two-way SMS, enhanced SMS such as messaging based on the Rich Communications Standard and Chatbots.
That is according to Ovum's 2017 Enterprise Messaging Survey that explored the rapidly-evolving business-to-consumer communications market.
Developed in conjunction with CLX Communications and Symsoft, the report covered 100 companies in seven countries to delve into their use of messaging as a channel for customer engagement, notification and authentication.
Usage of A2P SMS continues to skyrocket, with Ovum predicting a whopping 1.28 trillion messages by 2019, up from 1.16 trillion in 2016.
Ovum asserts it is an established and trusted channel that allows enterprises to send transactional and promotional messages, with the majority of respondents indicating their use of SMS for these increased over the past year.
Continuing the growth of SMS, a higher year-on-year proportion of organisations now also enable their customers to send SMS replies – for example, to reschedule an appointment or to have a conversation with a contact centre agent.
"The Enterprise Messaging Survey suggests that there is an appetite from enterprises to use richer forms of mobile messaging to engage with their customers," says Pamela Clark-Dickson, practice leader of Digital Communications and Social Networking for Consumer Services at Ovum.
"The pressure is now on the telecoms industry to ensure that their business-to-consumer messaging services remain relevant and attractive, especially as Apple joins other chat apps in engaging with the enterprise market, via its upcoming Business Chat offering."
However, Ovum asserts the strongest indication that businesses are aligning with more interactive and richer messaging formats is the growth in the deployment of Chatbots.
A quarter of respondents indicated that they are using the nascent technology to automate customer interactivity with specific demographic groups such as millennials, and had already experienced improvements in customer service and revenues.
37 percent stated that new features like custom branding, the delivery of enriched content and read receipts would encourage them to send more SMS, indicating they're keen to see SMS evolve as a service.
Furthermore, more than a third of respondents indicated their organisations organizations would be interested in using an enhanced SMS service, such as the Rich Communications Services (RCS) standard.
Within this group, the most appealing feature of RCS messaging was the ability to send images and videos - logos and way-finding maps from an airline, for example.
And here's the clincher – more than half would be willing to pay between 1.5 times to three times the price of an ordinary per-message SMS to take advantage of the advanced features that RCS offers.
"Whilst A2P SMS continues to grow, the report clearly shows that enterprises are moving past an experimental phase with new messaging formats like Chat bots and examining, more closely, how best they can engage their customers with the right format at the right time," says Robert Gerstmann, co-founder and director of CLX.
"It's also encouraging to see that businesses clearly value a more immersive interaction with their customers. In the near future, this will be delivered by RCS type messaging services and Chat Apps allowing the Enterprise message to go beyond text to include app-like interactivity and rich media. It's everything MMS promised but unfortunately didn't deliver."