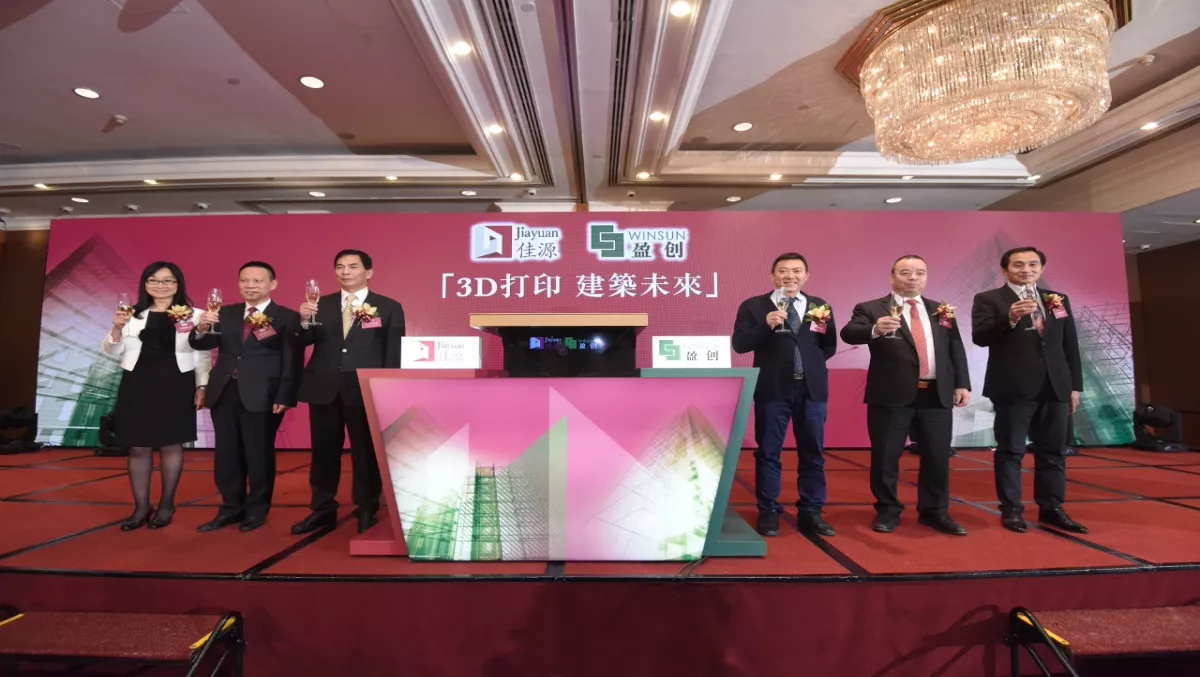 Strategic partnership hones in on 3D printing in construction market
Tue, 6th Dec 2016
FYI, this story is more than a year old
Jiayuan International Group Limited and WinSun Decoration design are on a mission to promote 3D printing within the construction industry, broadening the scope of the technology.
The 3D printing market is set to be worth more than $30 billion by 2022, according to statistics from MarketsandMarkets.
The two companies say that 3D printing can aid the construction industry and other underground infrastructure.
'The collaboration between Jiayuan International and WinSun marks a milestone in the technological transformation of the property industry. Our collaboration will be a good start for cooperation between technology companies and property developers," says Ma Yihe, chairman of WinSun Decoration Design Engineering (Shanghai).
The technology industry and its vendors will be able to capitalise on the 3D printing boom, which according to Jiayuan, is a good fit for the construction industry.
'We are pleased to reach an agreement with WinSun over the comprehensive strategic collaboration. We are committed to promoting the 3D printing technology in the construction industry and will widen the range of the technology's applications," says Cheuk Hiu Nam, executive director and CEO of Jiayuan.
WinSun says that 3D printing in building can cut down on waste and environmental pollution. Buildings designed with 3D printing technology have three-to-five times the seismic capacity of traditional building methods.