Stealth Gaming makes a push for the Australian market
FYI, this story is more than a year old
Representatives from UK gaming accessory outfit Stealth Gaming were in Australia talking to retailers and journalists about their product lines as they make their push into the territory.
Based in Bolton in north-west England, Stealth Gaming is part of ABP Technology Ltd. Their officially licenced range 4Gamers range of gaming accessories and audio products can be found on shelves all around the world.
Over the last two years, ABP has invested in their customer service and product development team striving to create and deliver innovative and high-quality gaming accessories that appeal to every level of gamer.
ABP's Stealth range primarily focuses on a range of economically priced multiformat gaming headsets, but also includes console charging accessories. Taking their names from fighter jets, the Stealth XP range of headsets gives players a choice of audio solutions that are both robust and reasonably priced.
The Stealth XP Camo headsets come in camouflage liveries with 40cm speakers and a removable flexible boom microphone. The Stealth XP Raptor features similar specs, but in black with a distinctive orange trim. The Hornet headset is a more premium gaming audio solution, with aggressive styling inspired by the iconic F/A-18 aircraft.
Sales director Paul Carrington says, "ABP Technology is one of the UK's largest supplier of video game headsets and we are looking forward to emulating this success and taking the business to the next level in the Australian market. We pride ourselves on offering consumers quality products with innovative features at affordable prices. This increased presence means that consumers can now get their hands on some of our exciting product line-up from the Stealth range in Big W and EB Games stores nationally.
Stealth's range of third-party console controller battery and charging products provide gamers with cost-effective alternatives to keep them gaming. The Stealth SX-C50 comes with a uniquely designed Xbox One controller battery and a charging station, but the battery can also play and charge USB cable. For PlayStation 4 gamers, the SP-C10 pack contains two premium braided USB play and charge cables for DualShock Controllers.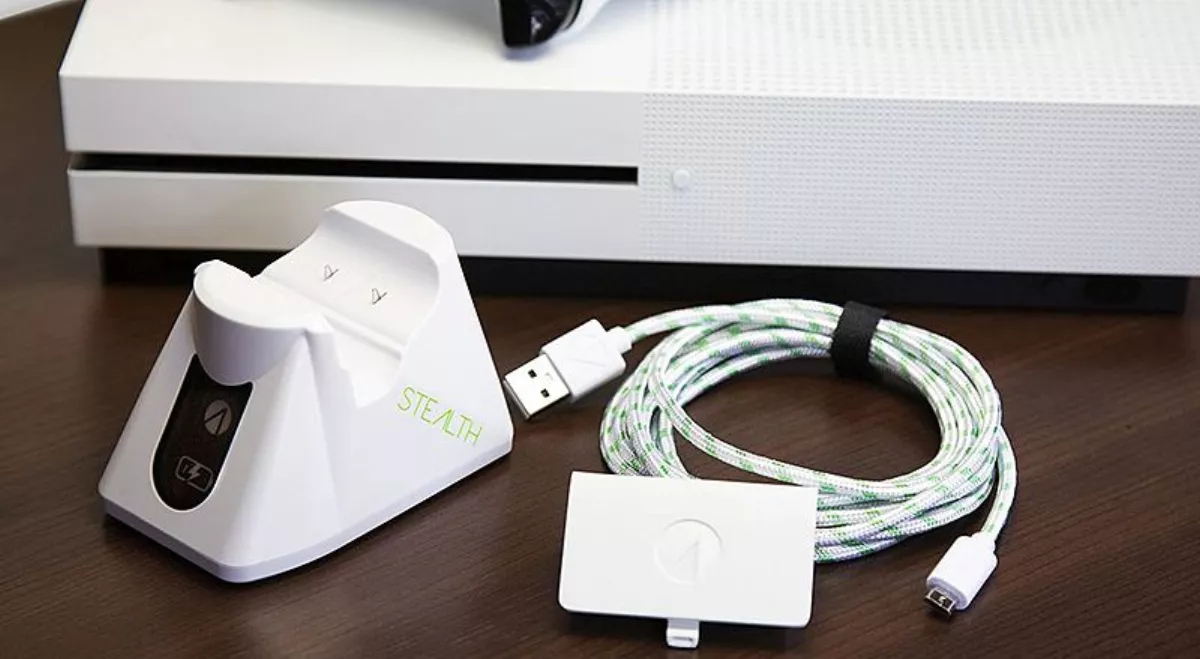 Carrington continues, "We have invested heavily in new product development and improved designs because we know it's important to not only deliver quality products at a variety of price points, but give the consumer the opportunity to showcase their personality and personal taste.
Stealth prides itself on the use of sustainable packaging for its products. The headsets, for instance, are shipped in ingeniously thought-out, all-cardboard protective packaging. There's no plastic. The presentation of the produce does not suffer at all from this eco-friendly design choice.
Stealth and 4Gamers branded products are currently stocked in EB Games and Big W stores across Australia, with the company in advanced stages of discussion to expand into other stores in the coming months.