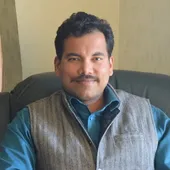 By Gaurav Sharma, Journalist
Australian virtual (VR) and augmented (AR) reality studio Start Beyond has joined forces with US VR platform provider Strivr to advance and aid the evolution of VR-based workplace learning in the APAC market.
"Strivr brings years of established experience to the partnership, having provided VR training to nearly one million employees across leading US brands such as Bank of America, Verizon, and retail giant Walmart," says the company.
"As a member of the Strivr Partner Program, Start Beyond brings its extensive storytelling and content creation expertise with local brands such as Qantas, Westpac, and St John Ambulance Victoria. Together, the companies look to transform the employee journey through experiential learning brought to life via Strivr's enterprise-scale VR platform."
"AR and VR training simulations are far more effective than conventional learning, so it's no surprise that leading national companies are now implementing this technology as their preferred training method," says Angus Stevens, co-founder and chief executive officer of Start Beyond.
"We are thrilled to be partnering with such a respected and prominent player in the global VR industry. With our combined delivery of nearly one million VR and AR experiences, we are excited to join forces with Strivr and create impactful immersive educational solutions that will support and benefit Australian businesses in the future of workplace training."
"Together, Start Beyond and Strivr are focused on helping enterprises to reduce onboarding times, increase staff speed to proficiency, and cut training costs to ultimately optimise workforce performance. Building on the companies' success, this partnership intends to make the new frontier in workplace training more widely available to the Australian industry," Stevens adds.
"Start Beyond is an internationally acclaimed virtual (VR) and augmented reality (AR) studio which specialises in the creation of immersive learning experiences. Start Beyond's mixed reality solutions reduce costs and improve training efficiency, by driving participants' engagement and generating increased knowledge retention."
"We are driven to help our customers find ways to better engage their teams and enhance performance, while continuing to set the industry standard for at-scale enterprise VR deployment. With our partner program, we are excited to be working with an ecosystem of like-minded partners like Start Beyond who share our passion in bringing our vision to life with some of the largest companies in the world," adds Derek Belch, founder and chief executive officer of Strivr.
"Our work with Start Beyond showcases the value that leading partnerships have in bringing innovative technology to life by driving measurable impact through best-in-class solutions."
VR and AR training programs developed via the partnership allow for consistent learning and development across a business whilst supplying unique and meaningful insights regarding learner engagement and content efficacy. This advanced training modality can be used to educate employees on nearly any topic, build core skills up to four times faster, generate knowledge that sticks, and has shown to increase a learner's confidence by 275%."
"With over one million learners trained in VR, Strivr is transforming the employee journey through experiential learning. Incubated at Stanford, Strivr's platform empowers enterprises to build, manage, experience, and measure VR-based learning to optimise workforce performance. With a premium content offering based on nearly 60,000 minutes of content creation experience since its inception in 2015, Strivr customers gain unique learning and assessment data to measure training effectiveness and predict learning outcomes at scale," concludes Belch.