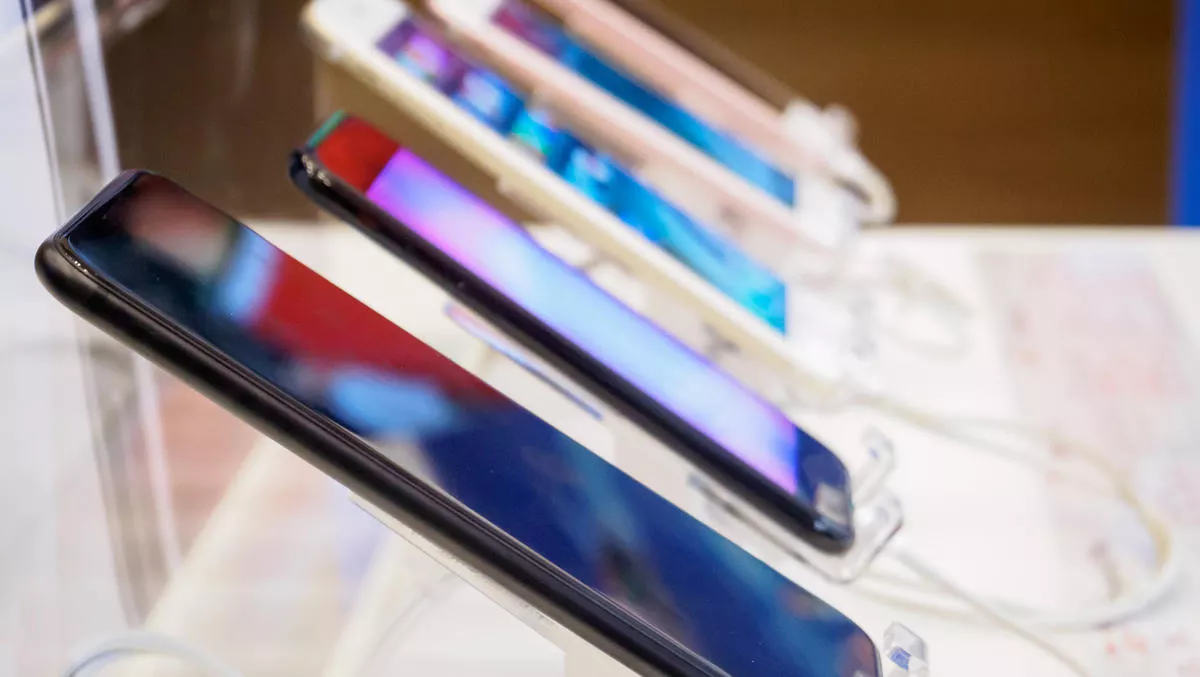 Smartphone sales to reach 1.5 billion this year — Gartner
FYI, this story is more than a year old
Global sales of smartphones will hit 1.5 billion units this year, according to new research from Gartner — representing an 11.4% increase from last year.
The rebound reflects the consequences faced by the industry in the wake of the COVID-19 pandemic in 2020, a year in which smartphone sales declined by 10.5%. Mature Asia Pacific, Western Europe, and Latin America will exhibit the strongest growth between 2020 and 2021, Gartner predicts.
"In 2020,consumers reduced spending on smartphones but availability of new products, will see users drive significant uptick in demand in 2021," says Gartner senior research director Anshul Gupta.
"The combination of delayed smartphone replacements and the availability of lower end 5G smartphones are poised to increase smartphone sales in 2021." Gartner analysts expect smartphone sales in 2021 to be close to 2019 levels.
The analyst company says the rapid proliferation and availability of 5G networks, as well as the increasing variety of 5G-capable smartphones, will steer demand in mature markets and China.
Demand in emerging countries will be driven by buyers looking for a smartphone with better specifications and a 5G connectivity as an optional feature. Gartner forecasts 5G smartphones sales will total 539 million units worldwide in 2021, which will represent 35% of total smartphone sales in that year.
"5G is now a standard feature in premium smartphones, especially in the U.S., China, Japan and South Korea," says Gupta.
"Driven by lower-cost models, adoption is particularly aggressive in China, where 5G smartphone share is on pace to reach 59.5% in 2021.
"In addition, lower end 5G smartphones, which are becoming more prevalent outside China, are poised to drive more momentum for 5G smartphones in 2021 across all regions.
Gartner's report comes a week after research from IDC proclaimed a growth in the global smartphone market of 4.3% year-over-year in Q4 2020. The report also found that vendors shipped a total of 385.9 million devices throughout the quarter.
It comes off the back of a better-than-expected year for smartphones: while total 2020 shipments declined by 5.9% in comparison to 2019, IDC says the market's recovery in the face of the pandemic was 'impressive', with the momentum heading into 2021 remaining strong.
Q4's performance also draws a stark comparison to Q3, when worldwide smartphone shipments declined 1.3% year-over-year.
"There are a lot of elements at play that are fueling the smartphone market recovery – pent-up demand, continued supply push on 5G, aggressive promotions, and the popularity of low to mid-priced phones," says IDC Worldwide Mobile Device Trackers research director Nabila Popal.
"Vendors also seem to be better prepared for the second lockdown, ensuring they have the right channel set up ready to fulfil orders and reach the end consumer. Lockdowns also have people spending less on leisure, travel, and dining out – and smartphones are benefitting from this.
"In addition to all these factors, the fast recovery and resilience of the smartphone supply chain also has to be given some credit.