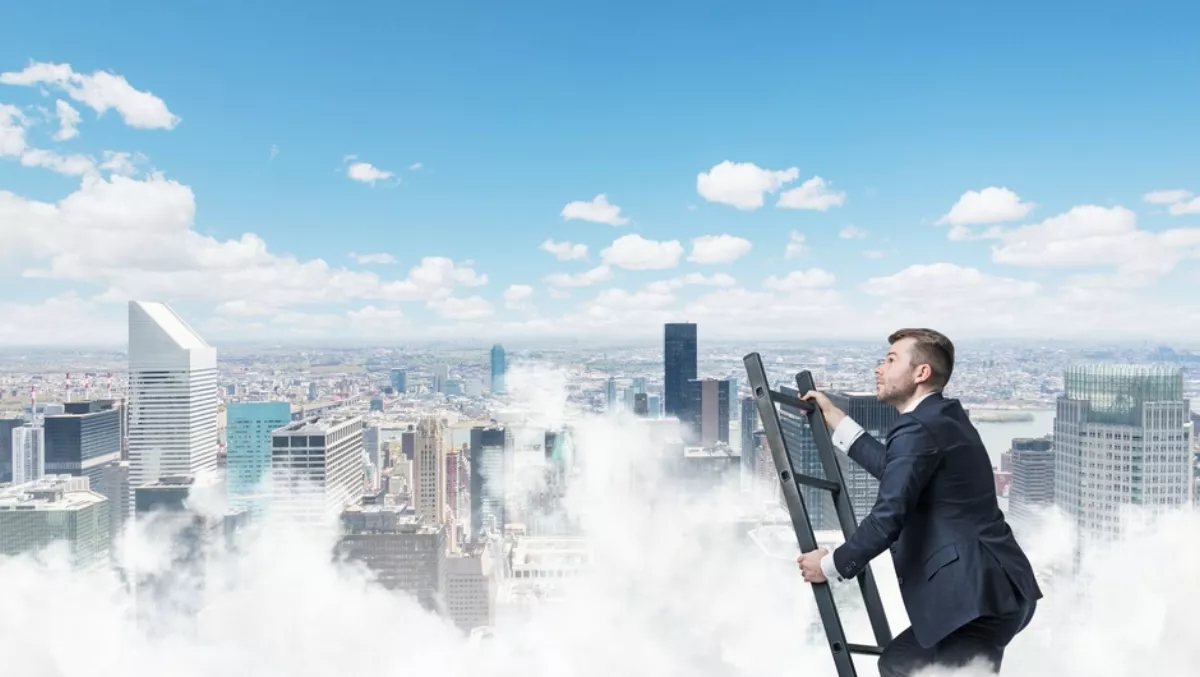 SkyKick offers resellers Cloud Accelerate bundle in ANZ exclusive
FYI, this story is more than a year old
SkyKick has unveiled a Cloud Accelerate bundle aimed at helping resellers grow a more profitable, long-term, cloud practice.
The bundle offers the migration suite for free when resellers purchase the company's cloud backup offering.
Todd Schwartz, SkyKick co-founder and co-chief executive, says resellers are beginning to see the benefits and sales acceleration from using SkyKick technology to sell and move customers to cloud.
"But we really want to train them and help show them a way to build a more profitable practice in the long term.
"What we're seeing globally is that cloud backup is an easy way for them to get started building managed services around the cloud."
The Cloud Accelerate bundle is unique to Australia and New Zealand.
"It's basically a launching point to help partners learn to build a managed services offering and IP for the cloud practice," Schwartz says.
"We don't want the partner to just go out and sell and deploy Office 365 and just do a one time thing and then walk away. We want them to own that customer relationship in the cloud forever."
Ian Medcalf, SkyKick ANZ general manager, says the offering will be available via SkyKicks ANZ distributors - Dicker Data, Rhipe, Synnex and Ingram Micro in Australia and Exeed and Ingram Micro in New Zealand.
"When a reseller purchases cloud backup - both the Exchange and the SharePoint OneDrive backup - all the users that have attached, the migration suite's full suite of products is at no charge."
Evan Richman, SkyKick co-founder and co-chief executive, says the company doesn't disclose its pricing publicly, but the deal will provide 'significant savings' on average.
"It's a large discount," he says.
Medcalf says demand and adoption across Australia and New Zealand is particularly high, with Microsoft CSP providing an inflection point across Australia and New Zealand.
"Customer adoption of Microsoft for starters is high, but I think we've got a unique dynamic in the local market with the new channels being quite new so what we're seeing is a lot of the partners held off selling the cloud, but now we've got this dynamic that the customers are demanding it, and resellers are having to really lean on the tools to be able to fulfil and deploy the customers into Office 365," he says.
"For a lot of the SMB resellers, its a case of not having the time or inclination to skill around a more manual methodology of deployment and they're really going to the tools a lot quicker than what we've seen in other markets."
The five year old company, best known for its migration offerings, has expanded in recent times to offer cloud backup and cloud management to help partners move beyond the migration stage and build a robust cloud practice.
Schwartz says the company's offerings are '100% designed to help partners build a more successful cloud practice'.
"When we were looking to start the company we looked at where the pain points were for partners and it was primarily around migrations, so we innovated within the migration space and took what is traditionally complex, very risky 40 hours on average migration project and threw automation at it from the upfront sales touchpoint to the last desktop deployed, including moving the data."
Richman says SkyKick is keen to see partners get started in the cloud and avoid cloud 'paralysis'.
"The most important thing is to get started. Don't overthink it. If you think about moving beyond migration of the customer to the cloud, what else can you offer them?
"We see partners sometimes go through some paralysis, over-analysing different IP they can build, pricing structures or how they want to transform their business.
"Oftentimes you can take this test mentality and do one thing and if it works out repeat it again and again and go from there.
"Getting started is critical."
He says thinking beyond short term is also a key message SkyKick is keen for resellers to embrace.
"When you think about your customer going to the cloud, really think about all the needs they have and how you can service those and the long-term relationship you can own for the next 10 years and the services you might build to support that."