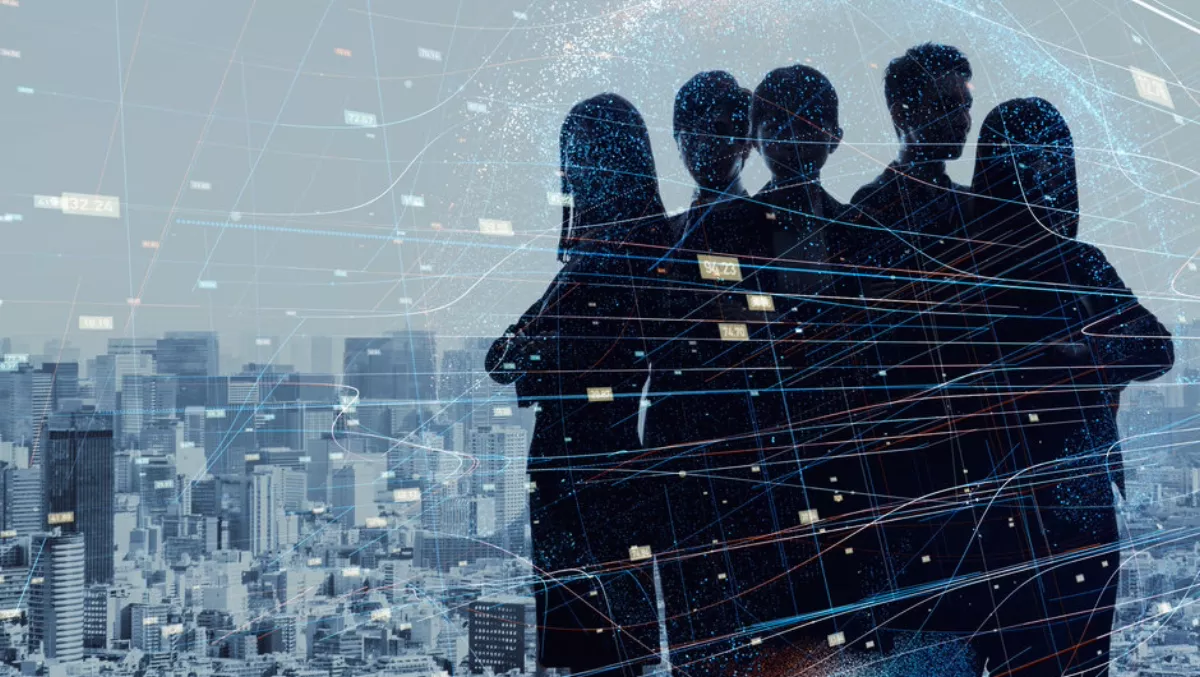 Silver Peak streamlines partner programme
FYI, this story is more than a year old
Silver Peak has forged partnerships with a raft of Australian resellers, and has made a range of changes to its global Partner Edge programme.
The new partners include iQ3, getNEXT, Infin8IT, Morfit Group Consulting and Teneo Australia.
"Australia's an important strategic market for Silver Peak as we continue to see strong demand from government and corporate customers across all verticals for our industry-leading Unity EdgeConnect SD-WAN edge platform," says Silver Peak A/NZ regional director Graham Schultz.
"Our new Australian partners bring a diverse range of SD-WAN and enterprise networking expertise to help put Silver Peak customers on the fast track to transforming their businesses for growth."
Globally, the company is making strategic investments with the aim of building the industry's most robust and expansive SD-WAN partner programme.
After a thorough review, Silver Peak has aligned its Partner Edge programme to be more predictable, while making incentives and value-added offerings easier to obtain for partners.
The intent is to shift the focus toward being partner-first by offering clear and concise programmes that maximise partner value.
New programmes include:
New partner tier criteria - Partners will be able to clearly understand what is required at each tier, including up-front revenue and training objectives.

Partner accelerators - Available to Gold and Platinum partners, this creates a set of Silver Peak incentives with the sole purpose of rewarding partners that focus on growth initiatives in selling the Unity EdgeConnect SD-WAN edge platform. Incentives will be introduced every 6 months and offered for a period of 6-12 months. The programme spans several reward levels and includes partner level, sales and technical team rewards.

Deal edge - A new programmatic approach now available to Gold and Platinum partners, enables Silver Peak inside and field sales teams to pass active leads directly to partners in a highly collaborative manner. Engaging partners from the start provides a more focused and measured approach to teaming in front of customers and makes the sales process more predictable, expediting time to revenue for partners.
Silver Peak is introducing two new incentives that will be available to Gold and Platinum tier partners immediately.
New customer incentive - An incremental margin incentive of up to 10% paid to the partner at the close of a new EdgeConnect SD-WAN edge platform opportunity. This incentive not only includes the first order but extends to all follow-on business from that customer for 12-months following the initial sale.

Fast start incentive - An additional 2% incentive will be paid against all new EdgeConnect customer sales. This incentive is accretive to the 10% new customer capture incentive and provides partners with the opportunity to earn up to a 12% margin incentive for new customer deployments.
Silver Peak is also making investments to expand its best-in-class enablement tools and resources.
The company is making the following key updates:
Silver Peak Technology Experience Centre: Silver Peak will provide Platinum tier partners with direct access to its unique online platform, enabling partners to quickly prototype, test and demonstrate the advanced technical features and capabilities of the EdgeConnect SD-WAN edge platform, reducing the time from customer evaluation to purchase.
Refreshed training - Silver Peak has refreshed all its training materials and courses to reflect the latest innovations across the EdgeConnect platform, aiding partners in maintaining the currency of their technical expertise. New training offerings were developed with the busy partner in mind, relying on video and a modular self-paced approach to ease consumption. All training and certification programmes are available as self-paced or instructor-led and are complementary to all partners.

Authorised Deployment Partners - The ADP programme, announced in August 2018, provides a path for partners to become a certified post sales arm of Silver Peak and offer customers complete turn-key deployment and management services for the EdgeConnect SD-WAN edge platform.

Channel resources - Silver Peak continues to make investments in attracting and hiring the best industry talent to lead its channel sales organisations. In addition, the company has invested in a newly formed field marketing team that will work closely with partners to develop integrated marketing plans to fully leverage the company's overall investments in marketing.
"We are making great strides toward becoming a channel-first company and today's announcement serves to underscore our commitment to partners, rewarding them for growing their business with Silver Peak and helping them to capitalise on the financial benefits of the SD-WAN market," says Silver Peak worldwide channel sales vice president Michael O'Brien.
"Together with our partners, Silver Peak is liberating enterprises from the compromises and constraints of existing WAN approaches and empowering them to shift to a business-first networking model with the EdgeConnect SD-WAN edge platform to fully realise the transformational power of the cloud."
Related stories
Top stories