Samsung unveils new Odyssey, ViewFinity and smart monitors
Fri, 13th Jan 2023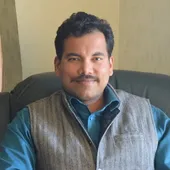 By Gaurav Sharma, Journalist
Samsung Electronics has announced the company will introduce new models in its monitor line-up, expanding its visual display leadership for the users. New offerings in the Odyssey, ViewFinity and Smart Monitor line-ups at CES 2023 will deliver the better image quality and a range of innovative features for people looking to work, play and live through their monitor display.
The company is revolutionising the ultra-wide display category by launching the 57" Odyssey Neo G9, the world's first single monitor with dual ultra-high definition resolution. This innovation is a testament to Samsung's industry-leading position in delivering an immersive and lifelike gaming experience.
"We are introducing the future of gaming monitors with our Odyssey Neo G9, making each game more lifelike with innovative features and picture quality on a new scale," says Hoon Chung, Executive Vice President of Visual Display Business at Samsung Electronics.
"CES is the perfect place to showcase our innovations that can take not only gamers, but also graphic designers or TV fans to the next level, while providing personalised experiences across a range of integrated smart apps."
The Odyssey Neo G9 Gaming Monitor (Model Name: G95NC) helps gamers see new levels of detail with an incredible field of view. In addition, the gaming monitor delivers 7,680×2,160 resolution and a 32:9 aspect ratio on one screen for the first time.
Its 1000R curved 57" screen uses quantum mini LED technology with VESA Display HDR 1000 specification to deliver superior imaging in most game environments, from shadows to bright scenes. In addition, the Matte Display reduces light reflection on the screen, minimising distractions during the most intense gaming sessions.
It also boasts the world's first DisplayPort 2.1 support, which transfers data approximately twice as fast as the previously used DisplayPort 1.4. In addition, the new DP2.1 allows lossless industry-standard Display Stream Compression (DSC) to transmit information without distortion.
The Odyssey Neo G9 also supports a refresh rate of 240Hz, so gamers will not miss a thing during fast-paced gameplay.
The Odyssey OLED G9 (Model Number: G95SC) is the latest addition to the Odyssey OLED line-up, featuring a dual quad-HD 49" 1800R curved display with a 32:9 ratio. In addition, its quantum dot technology OLED lighting is controlled pixel-by-pixel, allowing a near-infinite colour contrast ratio.
The OLED screen illuminates each pixel separately and does not rely on a backlight, allowing a 1,000,000:1 dynamic contrast ratio while delivering true RGB and true black without colour filters.
For smooth gameplay, the Odyssey OLED G9 also features a 0.1ms response time and 240Hz refresh rate to reduce lagging and skipping.
The Odyssey OLED G9 also uses apps from partners like Prime Video, Netflix and YouTube through Smart Hub, which allows users to enjoy various over-the-top (OTT) content using an internet connection without the need for a PC.
The ViewFinity S9 (Model Number: S90PC) is Samsung's newest addition to its high-resolution monitor line-up. It features a 5K 27" screen for the first time and is optimised for creative professionals such as graphic designers and photographers. Its 5,120 x 2,880 resolution, combined with its wide colour gamut of up to 99% DCI-P3, provides crisp and true-to-form details. Its average Delta E ≦ 2[1] colour accuracy also produces clear and precise colour representation, even in complicated or nuanced visual environments.
The monitor's built-in colour calibration engine ensures precise screen colour and brightness, allowing users to adjust white balance, gamma and RGB colour balance for perfect accuracy with their smartphones through the Samsung smart calibration application. In addition, the matte display limits light reflection and glare to minimise distractions while working.
Users can connect cameras and other devices to the monitor through USB-C and Thunderbolt 4 connections to easily transfer large files of high-resolution video or other large data sets from storage devices to their PCs. In addition, the ViewFinity S9 comes with a 4K SlimFit camera and supports native video conferencing through apps such as Google Meet that are included in the Samsung Smart Hub.
The Smart Monitor M8 (Model Number: M80C) features a stylish and slim design and now comes in a new 27" size in addition to the existing 32" size, both with 4K resolution.
The height-adjustable stand with tilt support gives users the best angle. In addition, the screen can now pivot 90 degrees, which helps users view long documents with less scrolling. It also meets VESA mount compatibility standards to help save space and retain a clutter-free environment.
The Smart Monitor M8 can connect, control, and manage hundreds of compatible connected devices through the built-in SmartThings Hub, including lights, cameras, doorbells, locks, thermostats, and more[2]. In addition, Samsung plans to expand device choices and usability by supporting Matter functionality and Home Connectivity Alliance standards from this year onwards.
Mouse control functionality has been added to many of the Smart Monitor's over-the-top apps, including SmartThings and the Smart Hub, for a new level of convenient control without a remote.
Users can use the Smart Monitor M8 to get instant access to Prime Video, Netflix, YouTube and other over-the-top services through Smart Hub.
The new My Contents feature provides users with helpful information at a glance. When the monitor is on standby mode and detects a registered smartphone through low-power Bluetooth, it shows the user's personalised photos, schedule and more on the screen. The monitor returns to standby mode when the phone moves out of range.
The integrated SlimFit camera in the Smart Monitor M8 has been upgraded with 2K resolution and works with video conferencing apps such as Google Meet.
In addition, the Smart Monitor M8 is also protected by Samsung Knox Vault, which encrypts personal data and keeps stored files and information isolated from the device's main operating system to help safeguard it from attacks.
Samsung's new range of monitors, including Odyssey Neo G9, Odyssey OLED G9, ViewFinity S9, and Smart Monitor M8, will be available in Australia in 2023.