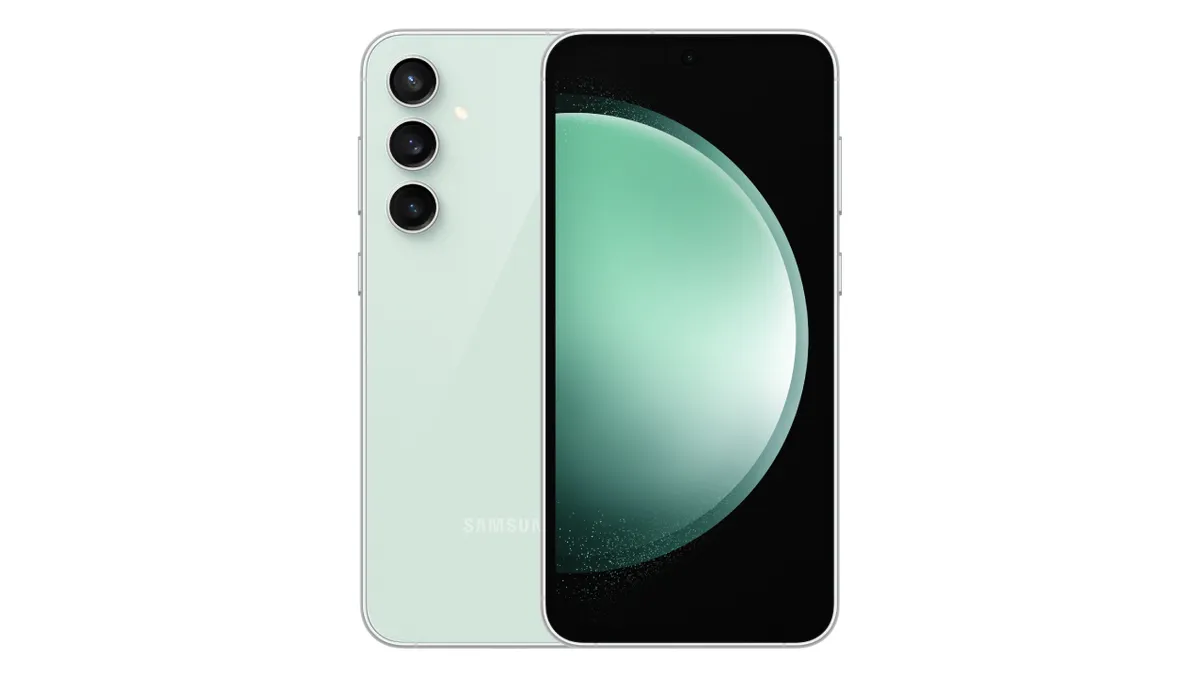 Samsung unveils new additions to its affordable FE range
Samsung has unveiled the latest devices in its more affordable Fan Edition (FE) lineup, with a new phone, tablets and, for the first time, earbuds. The Samsung Galaxy S23 FE, Galaxy Tab S9 FE and S9 FE+, and Galaxy Buds FE are described by Samsung as "the perfect entry point" for those who want to get the experience of a Galaxy device.
Samsung Galaxy S23 FE - Another Elevation
Samsung began the FE lineup of devices a few years ago, but has become the king of the pricepoint between midrange (including Samsung's A series of smartphones) and Samsung's more premium devices (The base S series lineup). The Samsung Galaxy S23 FE continues the tradition by offering premium features at a more affordable price.
Featuring a 6.4-inch FHD+ Dynamic AMOLED display, Adaptive 120Hz refresh rate, and a 4,500mAh battery, you wouldn't be mistaken for thinking its got features a premium phone would carry.
Beyond this, it also comes with a triple camera setup with a 12MP Ultra-Wide lens, a 50MP Ultra-Wide lens and an 8MP Telephoto lens, giving plenty of options for those interested in photography. Also, thanks to an updated OS system and a more powerful chipset, Nightoghraphy is much more powerful than previous generations.
The Samsung Galaxy S23 FE will come in two storage options, 8GB + 128GB and 8GB + 256GB, and will be available in four bold colours: Mint, Purple, Cream and Graphite.
Samsung Galaxy Tab S9 FE and FE+ - Large Screen Living
Samsung has continued its push to expand its offerings in the tablet market with two new additions to its lineup, the Galaxy Tab S9 FE and S9 FE+. Samsung says, "Digital creators, entrepreneurs, busy students, artists, gamers, and more will explore their passions and get work done with improved device speed and even better performance compared to the previous FE Series," and this is certainly backed up by the improvements to the hardware on offer.
The Galaxy Tab S9 FE and FE+ feature a 10.9-inch and 12.4-inch LCD screen, respectively, 8,000mAh and 10,090mAh batteries, respectively, an Octa-Core Processor and Dual Speakers by AKG with Dolby Atmos sound. The base Tab S9 FE features an 8MP lens on the rear, with the Tab S9 FE+ featuring a dual 8MP lens and 8MP Ultra-Wide lens setup on its rear. Both feature the same 12MP Ultra-Wide selfie camera on the front.
The base Tab S9 FE will come in two storage options, 6GB + 128GB and 8GB + 256GB, with the Tab S9 FE+ coming in two larger options, 8GB + 128GB and 12GB + 256GB. Both devices also come with Samsung's signature S-Pen for ultimate functionality and usability.
The Galaxy Tab S9 FE and FE+ will come in four colour variants: Silver, Mint, Grey and Lavender.
Samsung Galaxy Buds FE - A New Addition
For the first time since the FE lineup was launched, Samsung has added earbuds to the range, giving customers a more affordable option in its headphone offerings. Featuring active noise cancelling, ambient sound, and the longest battery life in the Buds series at 8.5 hours of playback with up to 30 hours, including the case, its certainly an appealing offering.
The buds also feature a slightly different design with a more prominent outer touchpad, which continues Samsung's continuing refinements of how it approaches headphones in such a diverse market. The Galaxy Buds FE will come in two colours: White and Graphite.
Speaking to the announcements, President and Head of Mobile eXperience Business at Samsung Electronics, TM Roh, says, "At Samsung, we are committed to bringing world-class innovation to everyone through epic mobile experiences that fit their lifestyle."
"Our new FE devices are packed with crowd-pleasing premium capabilities that, on their own or as part of a connected ecosystem, let Galaxy users maximise their creativity and productivity."
The new additions to Samsung's Galaxy FE lineup will be available beginning October 16th.