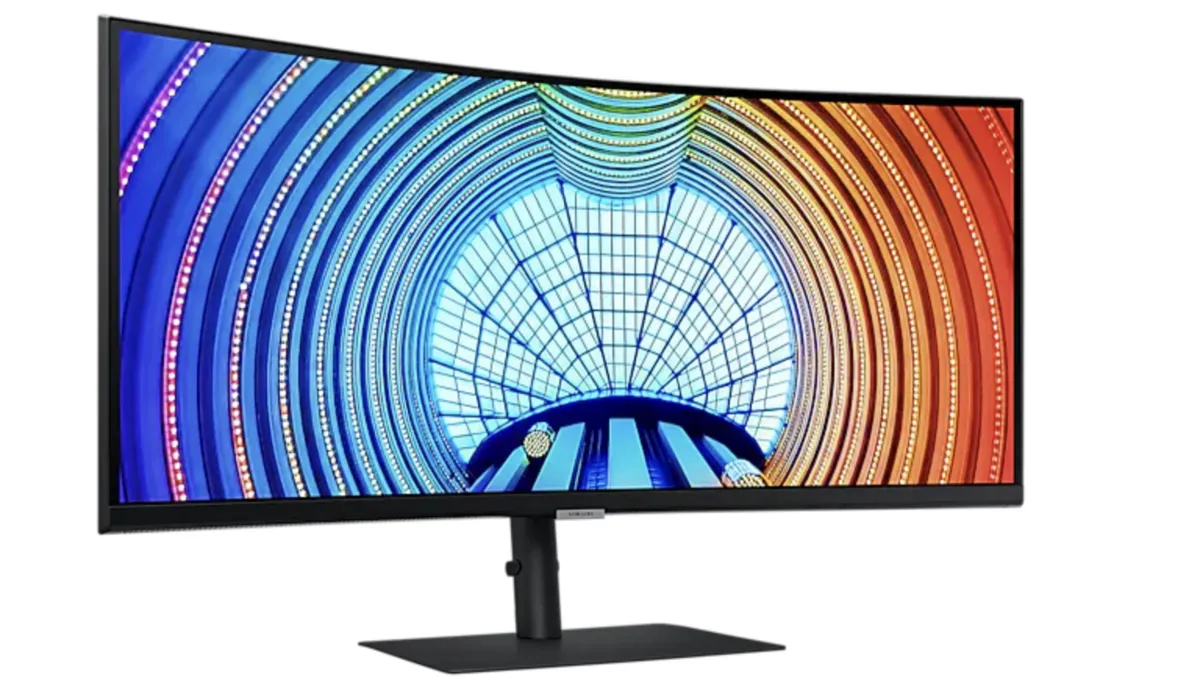 Samsung delivers standout Business Monitor solutions for today's workers
FYI, this story is more than a year old
A workspace is often deemed incomplete without a trusty monitor in today's fast-changing business world.
Having spent most of 2020 adapting to a work from home (WFH) environment, employees have become accustomed to working with monitors at home, as they often acted as a staple during this time of uncertainty.
A dedicated business monitor in a home office set-up provided reliable, efficient overviews, working solutions, and better health outcomes for employees dealing with small screens.
While monitors were not a prominent seller in the past and had limited scope, today, there is now a vast range of options ranging from basic models to high-end and premium.
When looking for the best quality monitor suited for a wide range of business situations, enterprises and employees should look no further than Samsung's extensive and impressive portfolio.
Samsung's strength and top position in the field of professional display solutions mark them as the go-to brand for monitors.
The company deeply understands the need for effective monitor solutions and has crafted its portfolio around addressing critical pain points.
A time for change
As IT skills have progressed, employees are now used to circumstances like triple screen work sets ups and conference calling colleagues in a remote environment. Workplace flexibility is now the norm for many, and employees expect more from their tech as reliance on quality connection remains post-pandemic.
Monitors that were implemented pre-pandemic have become small and dated. Many have poor resolution, a clunky connection and take up lots of desk space. On the health side, many are not ergonomically adjustable or cause eye strain.
Employees are now starting to expect more from employers in a number of areas, and suitable workplace setups are a key demand and priority as The Great Resignation looms.
Companies need employees to use the best monitor technology to achieve the best working results, and Samsung's options provide state-of-the-art technological elements bound to make any workplace productive.
Innovation and productivity
With high resolution, a wide-screen and curved displays, business professionals can see their work on Samsung monitors in clear detail in a way that encompasses a comprehensive view.
Dual Quad High Definition (QHD) / or Ultra WQHD helps eliminate the distracting middle bezel and the cables involved in a dual monitor setup. A 32:9 super ultra-wide display also maximises the amount of content on one screen, allowing for effective multitasking.
A USB Type-C port with up to 90W charging power can link to business laptops and transmit data with just one cable, reducing clutter often associated with old monitors.
The Samsung ViewFinity S65U WQHD Business Monitor (LS34A650UXEXXY) and ViewFinity S9 DQHD Business Monitor (LS49A950UIEXXY) models proudly display these key features and are widely available.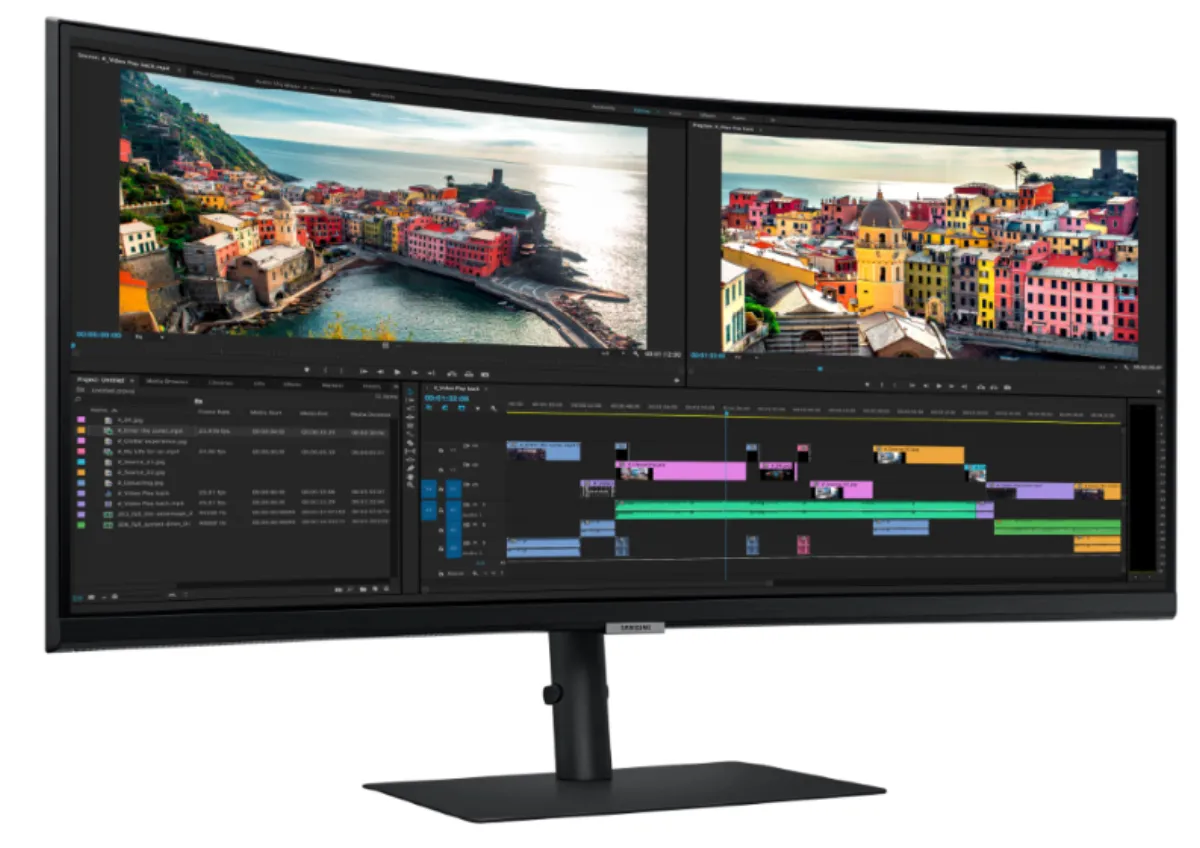 Health and wellbeing
More screen time often comes with more health-related issues. For example, staring at a small, low-resolution monitor for too long can cause stress, muscle cramps and eye health issues.
A special Eye Saver Mode and Flicker Free feature on select Samsung monitors helps to protect eyes against excessive blue light, making the viewing experience easier and safer.
When dealing with muscular strain issues, VESA mount compatibility and a variety of tilt, swivel and pivot control points allow business professionals to mount their monitor and adjust the height for virtually any environment.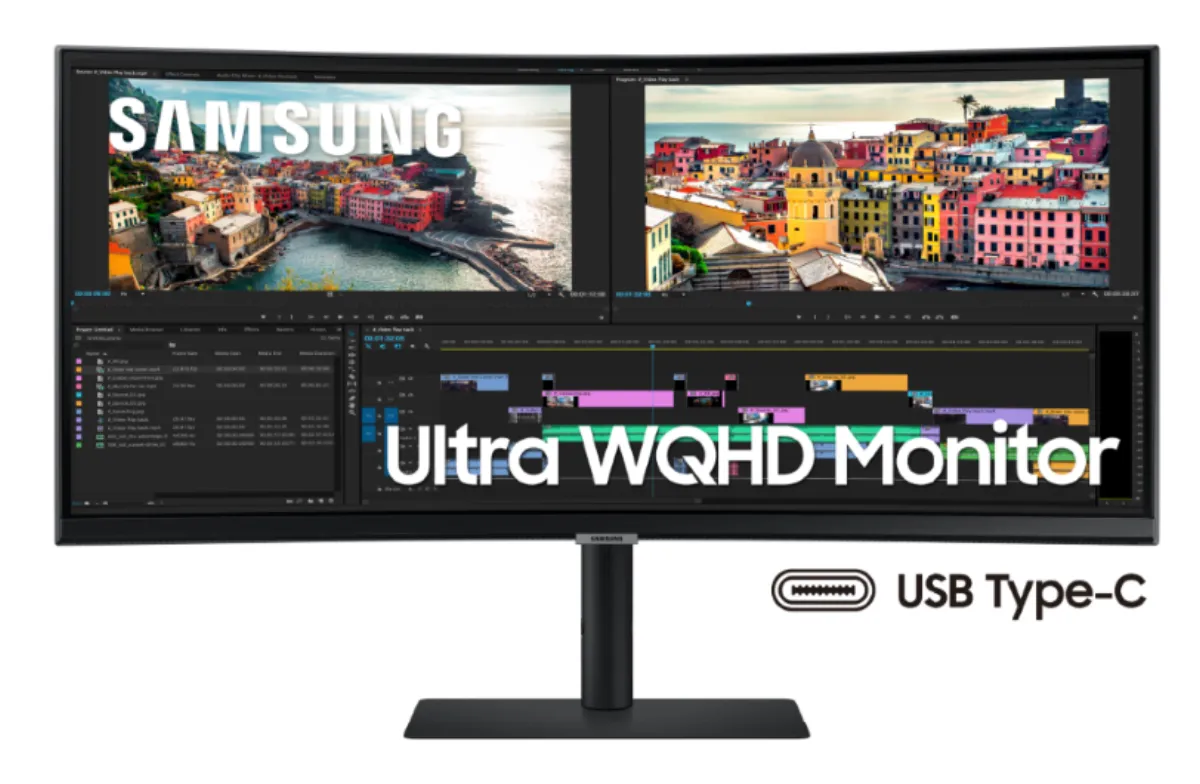 The best way back
All employers want their returning workforce to have access to technology that makes them want to be in the office. Importantly, they need monitor solutions that enable conference calls, deliver a great picture, and have positive effects on their health and wellbeing.
Samsung itself has experienced a monumental shift in workforce operations, and using its monitor technology has created an extremely successful environment for its employees and customers.
If you're an employer or employee looking to boost productivity and create the best working environment possible, purchase a Samsung Business Monitor today.