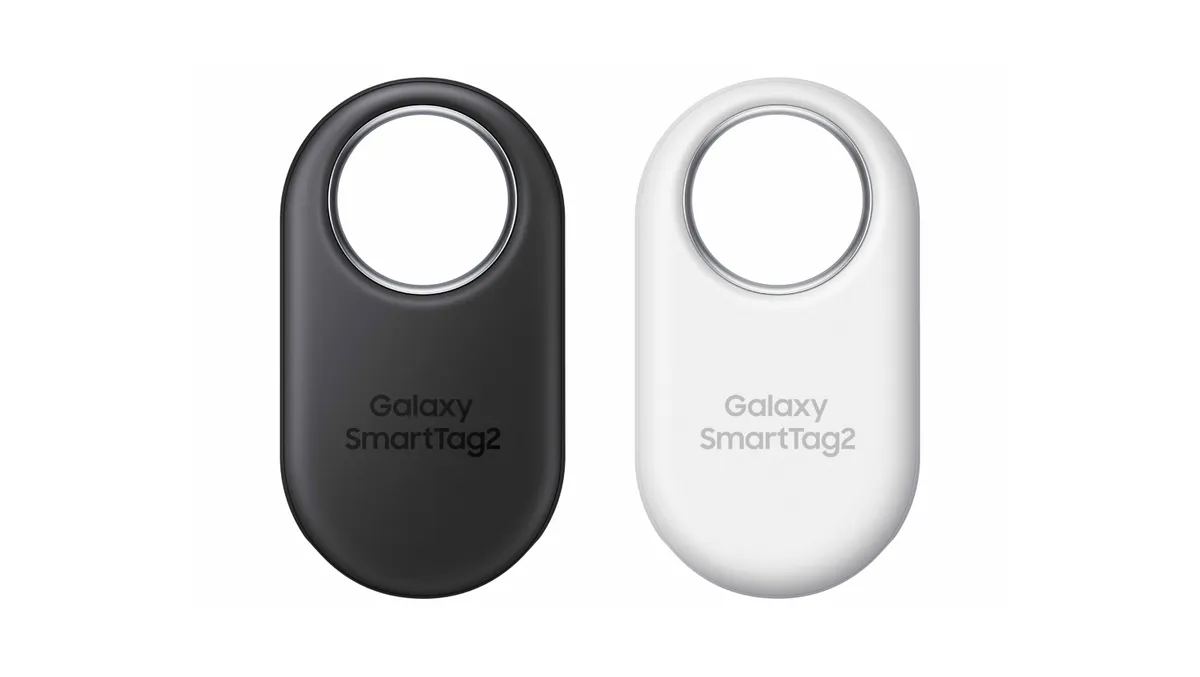 Samsung announces upgraded tracking device with Galaxy SmartTag2
Thu, 5th Oct 2023
By Tom Raynel, Managing Editor
Alongside the release of its updated Galaxy FE lineup, including the Galaxy S23 FE, Galaxy Tab S9 FE and FE+, and Galaxy Buds FE, Samsung has also announced its updated tracking device, the Galaxy SmartTag2.
Commenting on the release, Jaeyeon Jung, Executive Vice President and Head of SmartThings, Device Platform Centre at Samsung Electronics, said, "We are constantly looking at ways to make people's lives more convenient through Samsung Galaxy's industry-leading innovations."
"With the Galaxy SmartTag2, we set out to make sure Samsung Galaxy users can find their belongings in an easy and intuitive way. With an enhanced finding experience and a longer battery life, Galaxy SmartTag2 will provide users with greater peace of mind for longer and in more situations."
One of the Galaxy SmartTag2's new intuitive features is the brand-new Lost Mode. This allows users to input their contact information via a message. Then, anyone who discovers an item with a Galaxy SmartTag2 attached can use their smartphone to scan the tag using NFC and see the owners' message and contact information. Of course, this opens an abundance of implementations from traditional uses like in bags while travelling, but also on pet collars.
The new device comes with an improved Compass View feature, enhancing the user experience by providing arrows to show the direction and distance of the Galaxy SmartTag2 in relation to the user.
The SmartThings Find app has also been upgraded, with newly registered Galaxy SmartTags that now install a shortcut to the app on the user's smartphone, allowing users to launch SmartThings Find more quickly. Galaxy SmartTag2 works within a maximum Bluetooth range of 120 metres and can control smart home appliances through the SmartThings app. Beyond this, SmartTag2 now automatically re-syncs to your Galaxy smartphone using your Samsung account for greater ease of use.
For Samsung Galaxy users, SmartThings Find can also provide security through its "Unknown tag alerts" feature. This feature alerts users of any unauthorised tracking by sending them a notification if SmartThings Find detects an unknown SmartTag following them. This helps protect users and prevent the abuse of location-tracking services.
Samsung's Galaxy SmartTag2 retains many of the popular features from the Galaxy SmartTag and Galaxy SmartTag+. It takes advantage of both Bluetooth Low Energy (BLE) and UWB capabilities, leveraging Augmented Reality (AR) Find technology to visually guide users toward their item using their Samsung Galaxy smartphone camera.
The new Samsung Galaxy SmartTag2 will be available from October 12th.